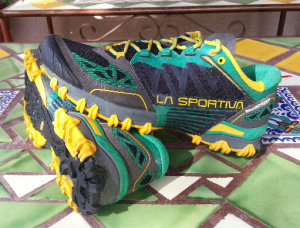 Lets start off by saying that I did not want to like these shoes, but after giving them a shot they are my "go to" shoes now! The last 2 -3 yrs I got used to wearing minimalist shoes so anything slightly heavy was a "NO" for me. At 9.1 oz per shoe & over 1lb these would typically be too heavy for me. My first impression when putting these shoes on the first time was how comfortable they felt. I loved the way the Internal slip-on construction fits the foot like a sock without causing excessive pressure, the stretch air mesh tongue is one of the most comfortable I have tried in any shoe. It makes me want to use them without socks.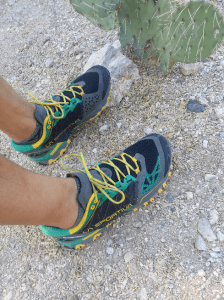 While running I noticed how amazing the grip was. One of my favorite features from the shoe, they grip really well when wet. They also have an excellent toe guard with a performance driven design.
The Bushido is perfect for technical terrain and provides stability over rocks, stones and branches on the trail. The 6mm heel-to-toe drop make it an easy transition between a barefoot style and a traditional running shoe, great for those people mainly wearing minimalist shoes like myself. They are also a great looking shoe where at times you don't want to get them dirty & muddy.You can even wear these in public without getting the weird look as if you're wearing cleats like other trail shoes.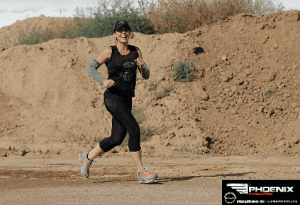 The only negative thing I can say about these shoes is that they don't have drainage like a lot of the newer trail shoes out & you have to order a size up since they come smaller than they really are.
My wife and I got "his" & "hers" pairs of La Sportiva Bushido and we both are very pleased with them. I will be honest, when shopping for trail shoes we usually look for the more well known brands like Salomon or Innov-8's but these Bushido's made us a fan of La Sportiva's shoes. They are top notch with great material that you know these shoes will last. La Sportiva really knows how to put together a trail shoe.
—–Eric Acuna—–
Interested in your own pair? Check them out on La Sportiva today.