Confessions of a Reformed Couch Potato
By Jamie Gold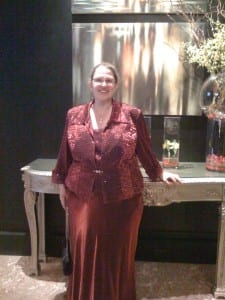 I'm continually inspired by combat vets like Noah Galloway, Todd Love, Earl Granville and Edward Lychik doing obstacle races despite injuries that would hold back lesser men.  When I think about that, I stop feeling sorry for myself and push harder toward my goals.
While I don't have a story like theirs, mine is probably more like most Americans – until I decided to change the ending.  Two events drove the plot: First, my marriage falling apart, then, volunteering at an obstacle course race.
In the beginning
I spent most of my 40s on the couch.  My therapy was television, my medicine Oreos, Diet Cokes and Doritos, with an antacid chaser.  When my marriage unraveled in June 2009, I knew I needed to get off the sofa, or face the possibility of a heart attack or stroke.  Stress and super-sizing to 100 extra pounds could do that to you.
Fast forward
It took a while, but I lost the weight through healthy eating and exercise, and have kept it off for almost two years.  But I eventually got bored with my routine and constantly struggled to keep the pounds from creeping back.
Since I often volunteer for veterans' charities, I found myself at an obstacle race supporting one of those causes.  I didn't know anything about OCRs at the time, but I saw hundreds of people cross the finish line who were heavier than I was, wet, shivering, dirty – and ecstatically happy.  I was intrigued.
Might this be something I could do?  The idea of having a sporting event to train for and potential teammates to train with excited the heck out of me.
The seed was planted
I found San Diego Obstacle Course Racing online and went out for a trail run/OCR training session with American Ninja Warrior competitor and elite athlete/trainer Michael Mark.  It was tough, but I enjoyed it and started looking at race schedules.
A few months later, I won a free Spartan Race entry and decided the universe was telling me to 'just do it.'  I signed up for the January 26, 2014 SoCal Sprint after reading that it has a 97 percent completion rate.  Those struck me as good odds for someone who had never competed in any sport.
Days of discovery
I've learned a lot about myself in the seven months since between registering and my first OCR…  Like the fact that I have more fun and train harder with a supportive group than I do at my gym alone.  That after freezing in fear the first few times, I can get over a six- or eight-foot wall with a step or leg up.
I discovered much to my surprise that I can run, rather than just walk fast and that I can  complete 300 burpees in an hour.  I also discovered that I'm a teeny bit more athletic than I ever gave myself credit for being.
The Sprint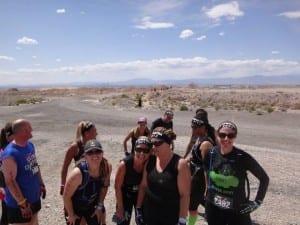 I did complete that first race I signed up for, and had a pretty awesome time doing it.  I knew I'd sign up for a Spartan Super, too, and used volunteer hours to register for the Vegas one.  I finished that in April, about an hour faster than I'd expected I would, though still in the bottom of my 50 to 54 age group.
One of my OCR friends asked me what I expected from that first Sprint, and the answer would be the same for the Super, and for my upcoming Beast.  (Who ever would have expected I'd be going for a Trifecta!!!)   This is my response:
I'm expecting to complete it because I'm committing to doing just that.
I'm expecting to have fun because I'll be with great people.
I'm expecting to be surprised and challenged, but not stopped.
I'm expecting to be thrilled at the finish line.
And I'm expecting to have a new profile picture on Facebook afterward.
Small favor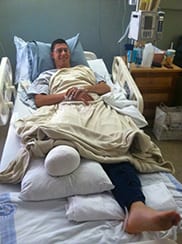 If my story is similar to yours or you felt a little inspired, please consider making a small donation to help someone else on his journey.  The Heroes Project is supporting SSgt. Charlie Linville, a Marine injured in Afghanistan, in his recovery climb up Mt. Everest.  After he completes that journey this Spring, they'll choose another wounded warrior to climb another of the world's tallest peaks next year.
I've learned through my own experience that challenging yourself physically and meeting those challenges is incredibly healing.  My challenge in no way compares to reaching the summit of the world's tallest mountains, but each of us climbs our own Everest to become our best selves.
—
Bio:    Jamie Gold is a Certified Kitchen Designer (www.jgkitchens.com), published author and journalist, all professions that keep her deskbound for hours on end.  To counter this largely sedentary career choice, Jamie hikes, runs, swims, cycles and trains for obstacle races and other endurance events.  She currently lives in San Diego, a city whose climate allows her to frolic outdoors almost any day she's not at work, (and some when she's supposed to be).
The Heroes Project – http://theheroesproject.org
Jamie was featured in a promotional clip for OCR documentary, Rise of the Sufferfests: http://youtu.be/vhDpVOac3Uo