SEVEN TIME PRO BOWLER DWIGHT FREENEY ANNOUNCES PARTNERSHIP WITH ATLAS RACE
Freeney Joins Forces with one of the Fastest Growing Sports in the United States, Obstacle Racing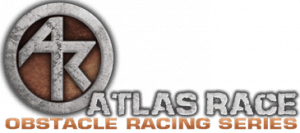 SAN DIEGO, CA – September 10th, 2014 – On Wednesday, September 10th, seven time NFL Pro Bowler, Dwight Freeney of the San Diego Chargers announced he is now partner/co-owner with Atlas Race, one of the top obstacle course races in the country. Obstacle course racing is the fastest growing sport in the United States. In 2014, an estimated 4.3 million people will cross an obstacle race finish line.
Atlas Race events appeal to most all participant levels, yet draws some of the top elite competition in the industry. "I'm excited and honored to partner with Atlas," Freeney noted. "This particular race appealed to me immediately after seeing how the obstacle courses can challenge an athlete of my caliber. We are only one of a few races where a professional athlete can be put to the test, " Freeney added.
This industry has experienced a 4,000% growth in the last four years. In 2010In approximately 100,000 participated in some form of obstacle racing. Races ranging from 5k's to greater than marathon distances pulled thousands of people to stomp through the mud and beat themselves against tough obstacles. This year, experts estimate that as millions of people across the globe take on the challenge of obstacle course racing, the industry will generate anticipated revenue of over one billion dollars.
"Atlas Race is very excited to be partnering with Dwight Freeney" states Atlas Race CEO Scott Gephart. "Dwight shares our vision of Atlas Race's position in the future of the obstacle racing industry. Dwight's work ethic, attitude & ability to always operate at the highest level, aligns exactly with what Atlas Race is all about".
Atlas Race will be holding events in SoCal, Phoenix, Portland, Dallas, Denver, Medford, Nor Cal, Kansas City, Minneapolis and more.
Save $10 off your Atlas Race registration with code MRG10
For more information, visit www.atlasrace.com and follow Atlas on Twitter at @atlasrace and Instagram at @atlasrace. Follow Dwight Freeney on Twitter at @dwightfreeney