Review by: Lauren Cisneros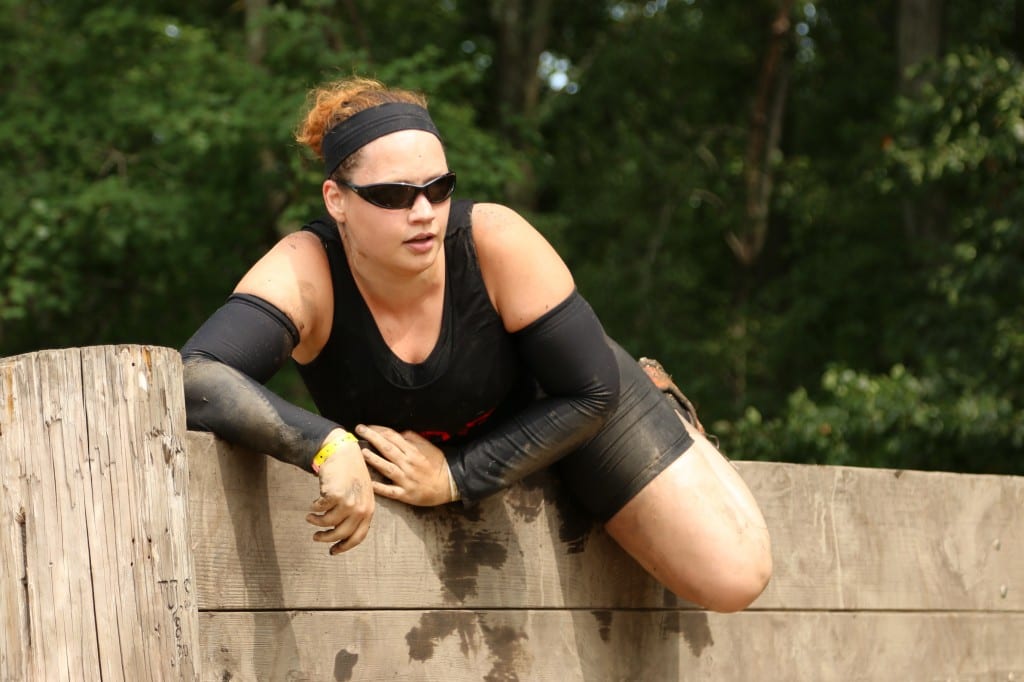 OVERVIEW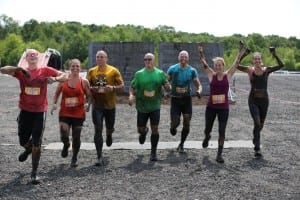 This is the second year that I have participated at the Rock Solid Mud Run in Englishtown, NJ. It is a race that is literally in my back yard – how can I not attend? Raceway Park in Englishtown is completely flat — but the obstacles, trail running and swimming will challenge you. There are no cash prizes, or any awards for this event but do not let this make you think that the course will be easy, because the "ten commandments" are no joke.
Most of the obstacles including the "ten commandments", 6ft and 8ft walls, cargo net climbs, monkey bars in the woods, and a ladder climb to a cargo net to crawl over are permanently on site throughout the year giving it a different type of OCR feel. With Spartan Races, every venue's terrain is different and the obstacles are always placed in different locations. Since Rock Solid is only held at Raceway Park in Englishtown, NJ – it really is one of its kind.
TECHNICAL
I registered for the first wave starting at 9am. When we lined up at the starting line, the announcer said that the 9am start was the "elite" wave. I was confused when I saw "elite" next to the 9am wave as there is no cash prize or prizes besides the medals that all finishers get. Participants can choose between the 5k option or the 5 mile option. I chose the 5 mile option; I guess this is what made it "elite"? I am hoping that next year there will be awards for top finishers. This was the first race where I finished fourth place for women!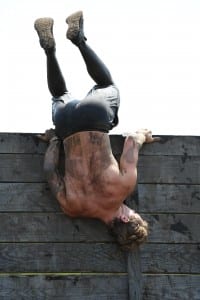 The parking for this event was extremely convenient. The $10 per car fee for parking at the venue seems to be standard with each OCR event I attend. What I love about the parking for this race is that you could park approximately 50 feet from the start of the race. I will run, climb, crawl over 5 miles no problem, but when you can park right next to the finish – that is a HUGE plus for me! Bag check was available, free of charge. I did not check my bag as parking was right next to packet pick-up.
Usually at every OCR you will need to use a porter john as most venues do not allow/do not have public bathrooms for everyone to use. I've become used to this (unfortunately) but with Rock Solid you are allowed to use the bathrooms located behind the starting line & across the parking lot which was a real treat, sadly.
The race itself is always a fun course. Having to swim after running is no joke! The first half mile is always a foot race, but once participants hit the water it separates the swimmers from non-swimmers. The water is quite disgusting as it is stagnant water in the middle of a race track (think about that for a minute…) but that just adds to the fun of signing up for an OCR, right?
Most of the obstacles are placed close together in the middle of the race. The "ten commandments" include a series of walls, a tyrolean traverse, a 10ft set of parallel bars to cross, a set of bars to cross over, a balance log crossing and a balance rope traverse across a pond. This series of obstacles is always tough – but expected as every year they are placed in the same location.
FINISH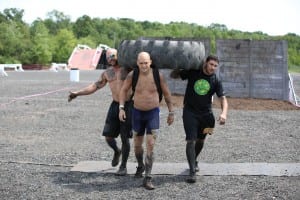 What I like about the finish of this race is that the last obstacle is an inverted wall right before the finish line. Most races are a footrace to the finish, but this is different. Once you climb over the inverted wall and cross the finish, you are greeted by a wonderful photographer, Bob Mulholland who tells you that all the photos from the race are free to download. It is always nice to hear that race photos are free – score!
After receiving the medal from Rock Solid – most people head over the beer stand to get their free beer that was included with their registration – always nice to have a brew to look forward to at the finish!
There were not as many participants as I thought – I think the reason for this is because of there not being any prizes or awards/lack of marketing.
Overall – this race is a fun event for all ages – I will continue to attend for as long as I live in the area. The friendly staff, volunteers, location, and convenience make this race a great event! Rock Solid is a low key OCR that never disappoints. I am looking forward to next year!
I would give the overall difficulty level of this course a 2.5/5 being that it is held on a flat course and that you almost know what to expect when you start the race.
Difficulty Rating 2.5/5
Overall Event Rating 4/5
---
Have you done a Rock Solid Mud Run? Rate and Share your own experience.