In 2014, the obstacle racing community saw four different "Major" championship events in North America with the Spartan Race World Championships, Warrior Dash World Championships, OCR World Championships and finally World's Toughest Mudder. While obstacle racing is yet to have a series of "Majors" like other sports such as golf and tennis it's safe to say this year those four races were the closest our community has gotten to a championship series.
This year only one person took on all four of these championships races, not only participating but podiuming at all but one of the four. That person is Ryan Atkins and for this we created, as sort of a joke, the Golden Noodle Award. Which, we presented to him after finishing World's Toughest Mudder. His season has been impressive made even more so as he showed the obstacle racing community that no matter the race distance we will rise to the occasion. He shared with us his "sheet" when looking at the Four Majors of OCR this year.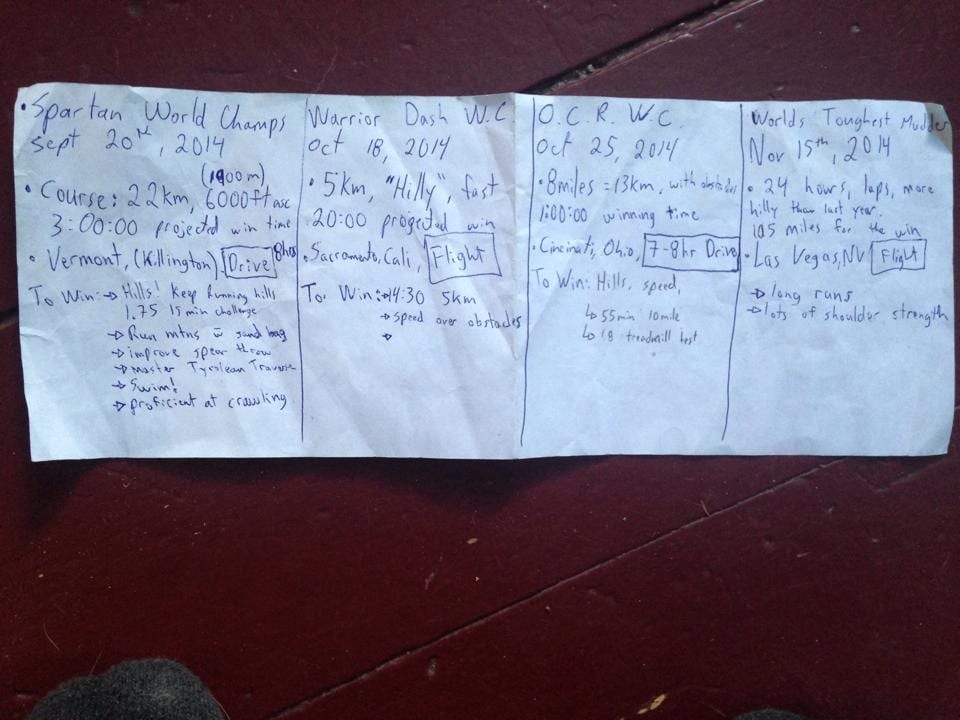 As we can see he projected his time, winning times, and what strengths would be needed to win each event. He shared with us his plan on how to tackle these events. Here is a look inside the mind of Ryan Atkins. As the races began to develop it was quickly apparent that not only participating but competing in all four events would be a huge undertaking. Only one person would take on all of these events and that was Atkins.
So here is to Ryan Atkins and his Golden Noodle Award for 2014!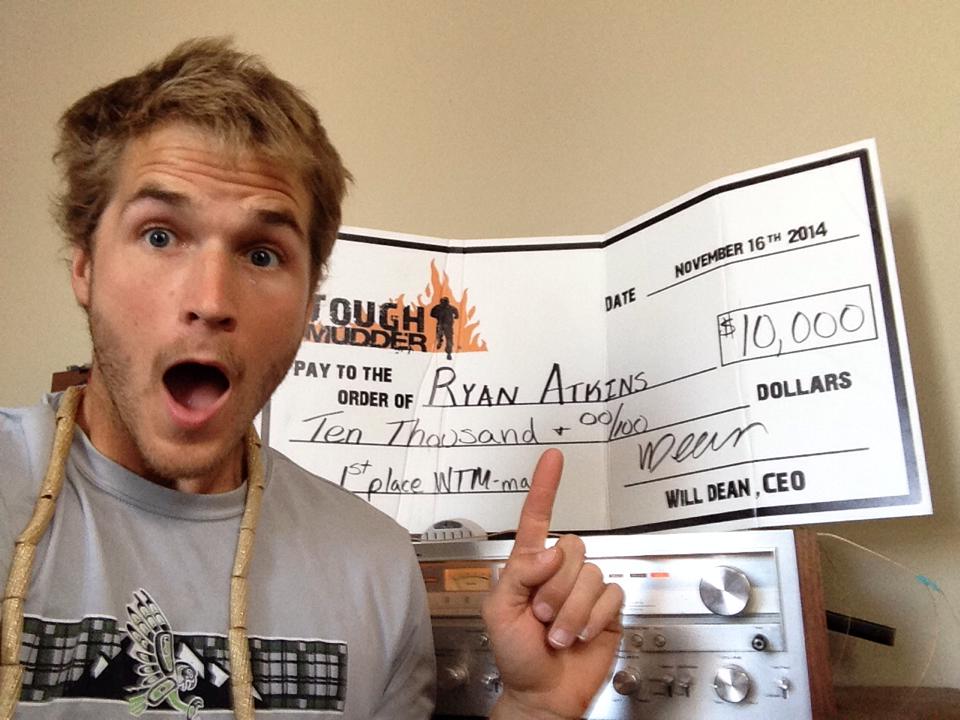 ---
Did you do any of the OCR Majors in 2014? Share your experience of the races on our events pages…
---