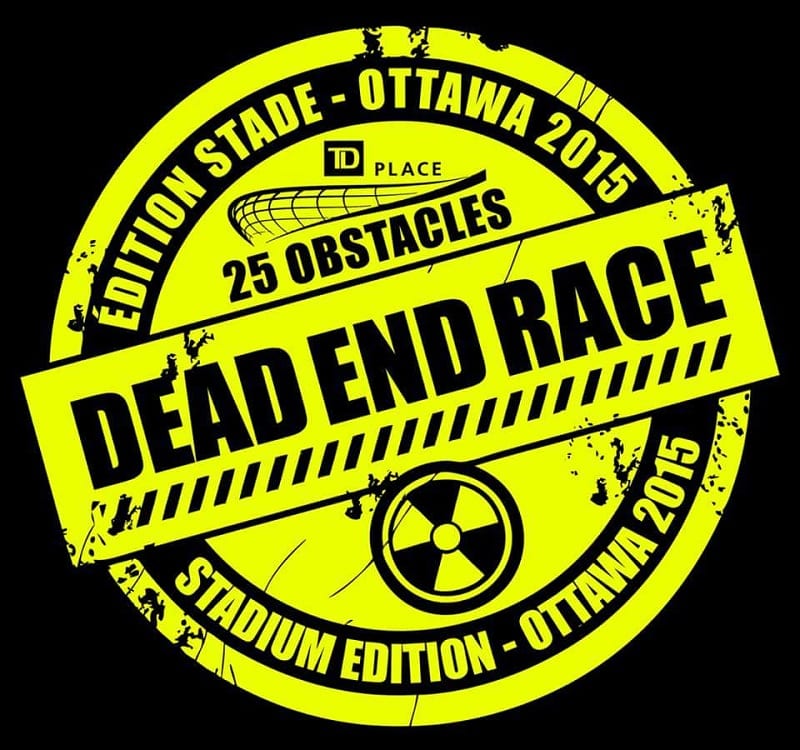 On October 10th, 2015, The Dead End Race will present a brand new event like none other… The Dead End Race Stadium Edition at the TD Place in Ottawa! For the first time in Canada, obstacle racers will be able to participate in a race that takes place 100% in a stadium. 25 obstacles will be positioned throughout the stadium, directly on the turf and in the upper levels. This will be a 100% clean race with huge structures to climb, slide and swing from. Everything you expect from a top level obstacle race, but without the mud!
The start line for this amazing race will be inside as small waves of runners depart every few minutes. View all the non-stop action on the giant screen and the monitors throughout the stadium. Huge sound and an adrenaline-filled experience awaits you at the first of many stadium races starting at the TD Place in Ottawa on October 10th 2015!
Tickets go on sale next week. Elite waves, standard waves as well as family waves will be offered.
About Dead End Race:
The Dead End Race is a Canadian obstacle race promotion. Their team has raised the bar for the 2015 season by offering a multitude of unique obstacles, many being metallic structures with ramps, walls, slides, nets, ropes, rigs and more! All their races are based on the obstacles and they aim to deliver the best OCR experience at all their races!
---