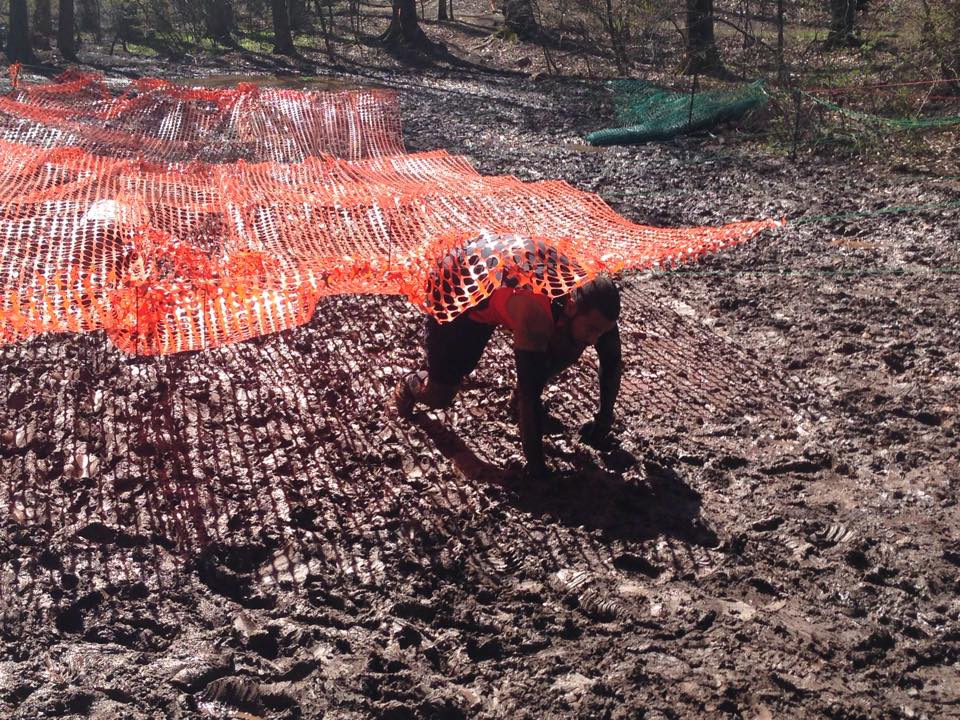 High Rock Challenge in it's third year offered a solo version of the course this year. They are the state of New York's oldest obstacle course race and have been putting the team event on for thirteen years. This also is another great event put on In memory of NYC Police Officer John Kelly who was killed in the line of duty, so being retired law enforcement, I was honored and excited to be running in this race.
The Course:
I am a bit familiar with the Henry Kaufman Campgrounds and trails as I ran the NY Bone Frog hosted at the same venue last year. This course had a similar start and began with a decent trail run before we came to the first obstacle. The first obstacle was "Picnic Table up downs" which was basically several picnic tables to climb over. Up next came the obstacle "Bench Ups" and then came another long trail run and we eventually made our way to a mud crawl obstacle which was nice and muddy and got everyone nice and dirty.
We then had a short trail run and came to a series of hurdle obstacles. After some more trail running, we came to a Berlin Wall obstacle and then made our way over to the festival/event area and had to several challenging obstacles to complete with spectators watching. The first obstacle in this area was a ladder wall and then a very challenging monkey bars obstacle followed by a tires traverse and then a cargo net climb. We then made our way to an inverted wall, which after just doing the monkey bars was a good challenge.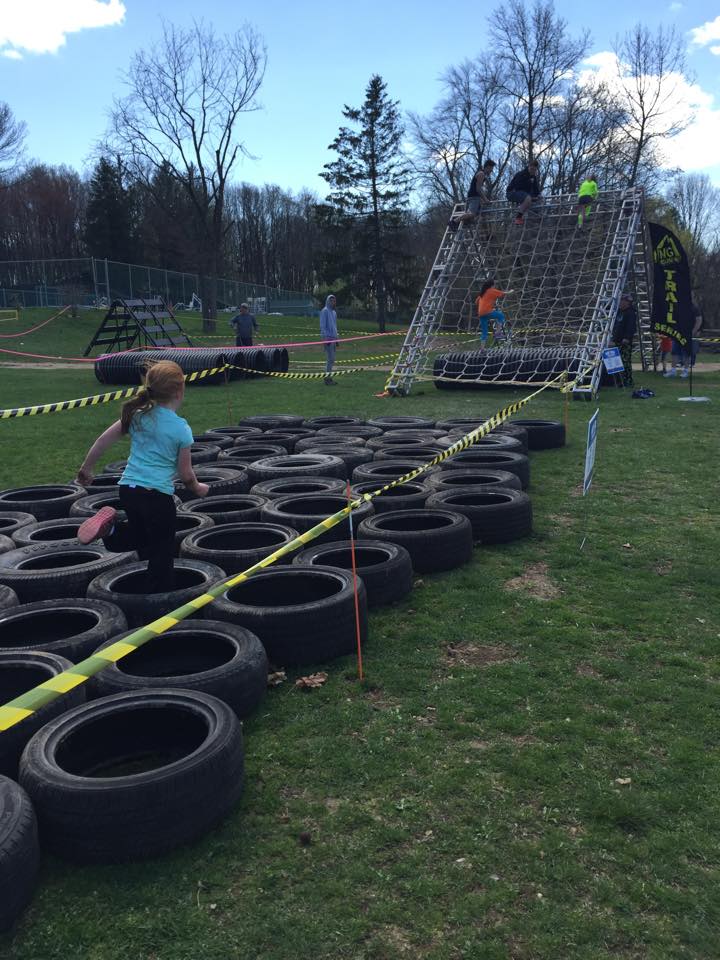 At this point we had another decent trail run up and down some hills and made our way over to a rope climb. The climb had a male and female version and wasn't that high up so it was a nice fast obstacle to complete. Now came another decent distance trail run and then we came to a "Slip n Slide" obstacle, I typically will get a running jump start and go down head first, but prior to the race they made it clear, anyone that went headfirst would be kicked off the course! Next came a Cargo net obstacle and then we made our way over to an open area, completely out of the cover of the woods. This part of the course was called "Ladder Wall Alley" and it had a total of five ladder wall climbs. After the ladder walls, it was back into the woods and another short sprint to a stair climb. These stairs are part of the walking trails and they look a lot easier than they are!
A very short distance later was the obstacle wine rack and then came "Ranger Ropes", which was a rope traverse (or should I say wire) which was a really good distance across a body of water. I love this obstacle and really enjoyed this one as they had the two wires tightened just right! At this point was one last brief sprint and one last ladder wall, obstacle and I came to the finish line!
Overall Feelings:
I am not a huge fan of long trail run courses, but I understand when you are using campgrounds and public lands you are very limited to the area's you can place obstacles. I felt they did a really good job with obstacle placement considering the situation and was over happy with the course. It was day two of racing for me, after running over ten OCR miles the day before, so this was a nice second day challenge. My only let down was they didn't have very large registration numbers, so I believe only three waves were sent out and I didn't make it back in time to do a second lap!
The Schwag:
The schwag was a very nice shirt and a very shinny finisher medal that also is a can opener. It's funny how many racers tell me they like a medal that is also functional as a can opener.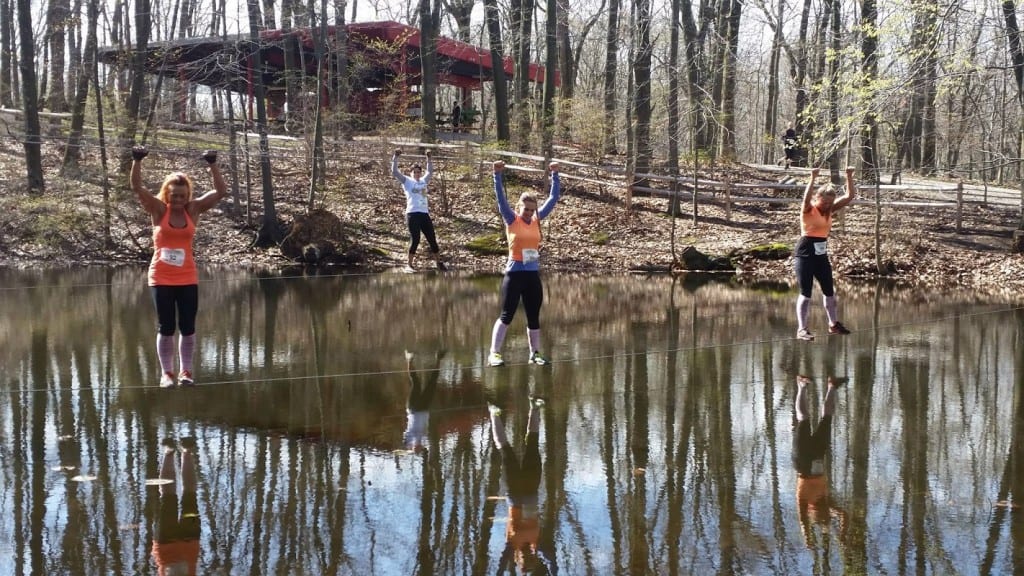 Overall event rating:
For a small turnout, the event still had a lot of positive and good energy. The obstacles were all well built with several being very challenging. The bling and shirt are nice, and any event put on to honor a fallen hero (Officer John Kelly) is a win for me. I am rating this event a 4.8 out of 5 stars.
Final Thoughts:
As I wrote this article, you couldn't find a news channel not covering the riots in Baltimore and pictures of total destruction and chaos. I myself rather think of all the families that showed up Sunday at this race to either race or watch their children race the kid's course all in honor of a true hero Officer John Kelly. I am proud I was part of this and I hope some of the parents at this event took a moment to tell their children what made this event so special. This will not be my last High Rock Challenge event.
---
Have you done a High Rock Challenge? Share and Rate Your Own Experience…