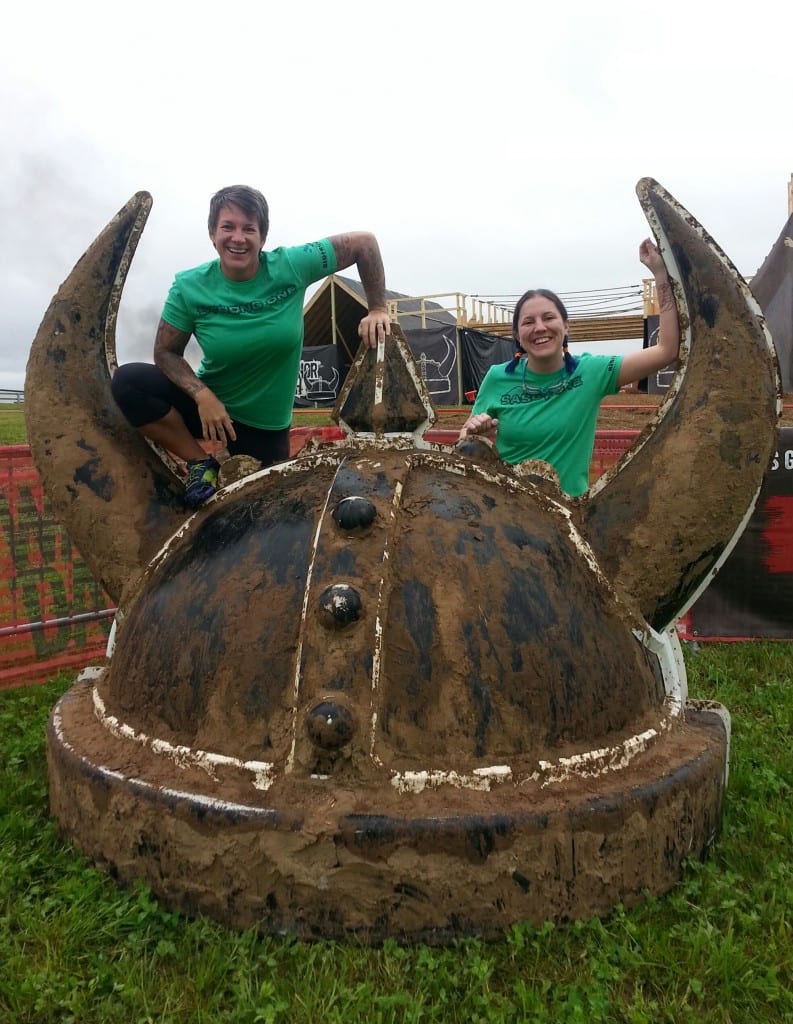 This past weekend I headed to compete in the Warrior Dash in Lexington, MO at The Big River Ranch. I was eager to see how this venue was going to create the most bad-ass day possible for its competitors.
The weather was slightly chilly with off and on rain but nothing worthy enough to stop the busloads of competitors being shuttled in from attending. The venue was the best by far of any that I have done yet and a BIG SHOUT OUT to Lauren Gardner at Red Frog Events office for all her help and promptness to MRG and Me!! The venue had tents set up with various sponsors and activities. There were showers and changing rooms to accommodate us after the race and meanwhile, you could feel the excitement brewing at the starting line.
I've run in many different OCR's, but the Warrior Dash is an event for ALL athletic abilities, from your novice to your extreme. I watch and talk with all different types of racers at these events and for them, it's not just about crossing the finish line…it's about what they overcome along the way! Achievement and Accomplishment. This 5k race of moderate hilly, rugged terrain with 12 obstacles of mud trenches, barb wire, cargo nets, high scaling walls, and deep bodies of water make people more!!
We started off simple with our first obstacle crawling Under The Wire. The 2nd obstacle into the race was Alcatraz, which required swimming out to a floating island on a small lake, crawling up and over it, and then swimming to the other side. I had the pleasure to race next to a young lady who couldn't swim and had to bypass this obstacle last year, but NOT this year she said. She was doing it. I stayed with her on this obstacle as she conquered her fear pulling herself on a rope they had holding the island from one side to the other all the way across. I was so excited for her. You should have seen her face when she ran out of that water on the other side. DETERMINATION!
Now, as an extreme athlete, how easily a lot of us have forgotten, we were all there once, at some point or another facing our own fears when we started. Now we blaze through obstacles more easily than others. Her experience took me back and made me smile. Way to go Lisa Landi. Thank you.
We ran on to the trenches, climbing up and over the Hard Rain, then onto one of their most improved obstacles Chaotic Cargo. These nets had great height and length to them. In order to make good time over them, you had to know the right technique. It was a good one that required some skill. Then we encountered Mud Mounds, crossed over High Tension, to the Pipeline, and pressed up and over the Great Warrior Wall to be roasted by fire, where the Goliath was awaiting our arrival. It's always a great one the racers love as they fly down the great slide into the water below before they crawl their way through Muddy Mayhem to VICTORY!
Overall Rating: 5/5
---
Have you done a Warrior Dash? Share and Rate your Experience…