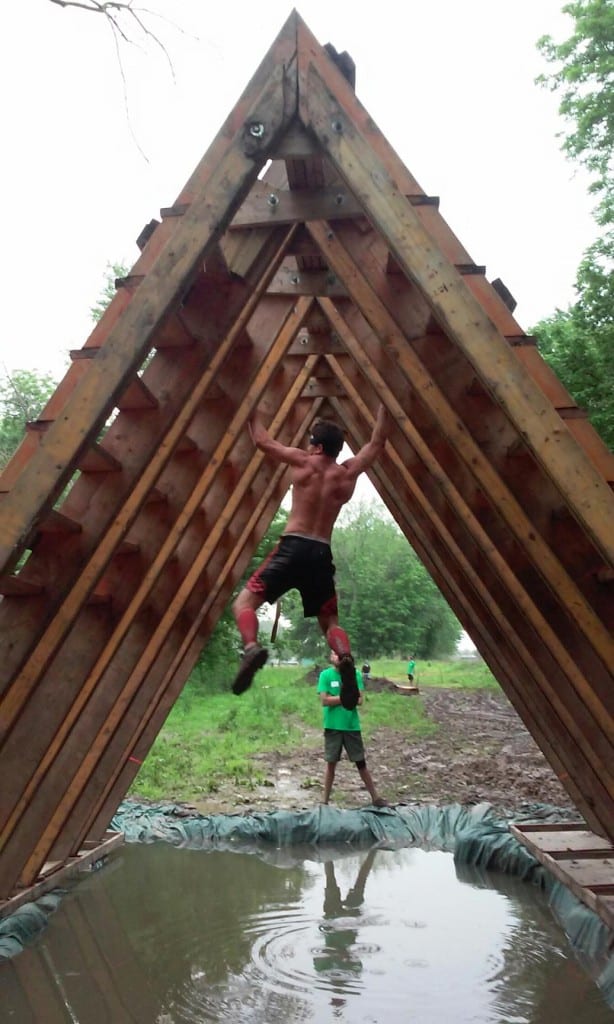 The 4 mile, over 30+ obstacle course race, Conquer the Gauntlet (CTG) returned to KC at the Grain Valley Speed Way to put on another great race for their second year in a row. Instead of racing this particular event I went behind the scenes of Mainprize Industries and experienced the hard work this family puts into each and every race they promote. I spent three days helping them build the course and followed all the racers on race day. Last year was their first race in KC and only 415 participants came out, but this year was proof this race is definitely growing and growing in the OCR industry. A big shout out to Mid America Obstacle Course Racers, known as MAOCR always shows up with a large group to support and race at CTG here in the Midwest. Keep an eye out for these guy's, especially Nathan Palmer, who has placed podium in all of his races this season!!
OCRWC Qualifier
For the past two weeks it has rained almost everyday in the Midwest, but this didn't stop over 1,000 racers from coming out to this event this weekend and getting their mud on!! That's right…1,000+ racers!! That's more than double from last year. It seems right now the big thing for racers is qualifying for the 2015 OCR World Championships in October, and as of this year, CTG is an official qualifying race.
The Mainprize brothers definitely took that into consideration this year strategically placing and setting up the CTG course. In the majority of races there is an "Elite" heat just for those trying to qualify. CTG was so confident in their course and difficulty level, that they allowed 3 waves to whom ever thought they were "Elite" to wear a white belt and take on the challenge. To be "Elite" you have to complete all 30 obstacles and cross the finish line with your white belt….only 10 racers successfully completed the course – 10 males and 0 females.
The infamous Stairway to Heaven obstacle took all these belts!! On average it has an 18% conquer rate but this weekend it was 0.1%!! Ground to peak it ranges 17 feet with an incline of 55 degrees and a 7 foot deep mid pit below. I prefer to call this the Stairway to HELL, as feet will not be used to aid your progress up and across. Your arms will be burning as you attempt to pull yourself up each rung, eventually making it to the top where one must make the transfer from the climb up, to the descent down. It will make or break you.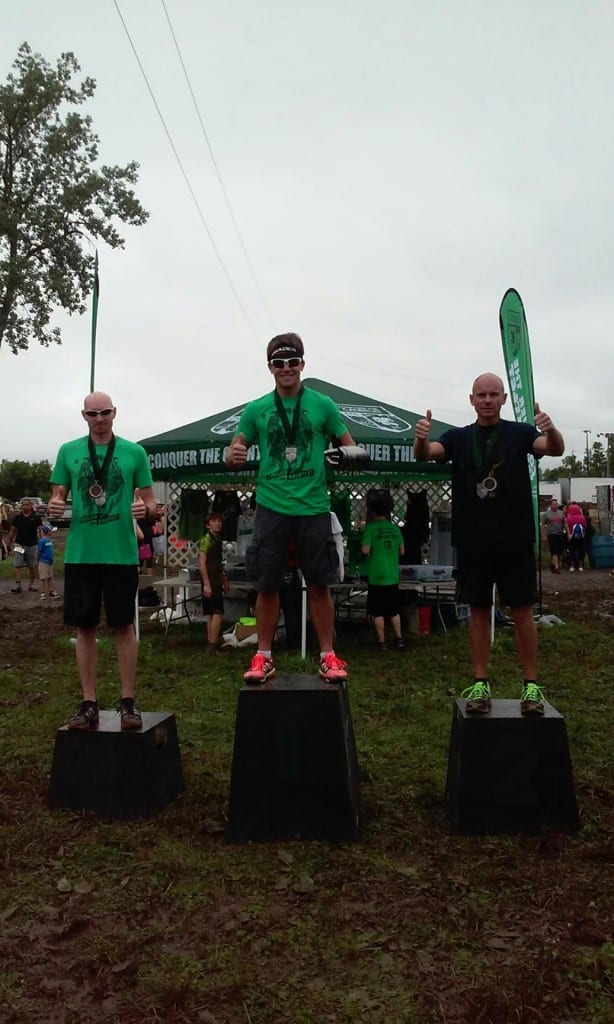 The mud alone that day was exhausting and felt like you were running in quicksand. Racers started with the Horrible Hurdles, Tire Scurry, and a run through Sherwood Forest, coming to Tire Traverse, Conquerors Carry, Hills from Hell and the Tarzan Swing, and their two new obstacles Hammer Time and Up From The Grave! (Just to name a few) It was great to see so many new faces, teams, and couples taking on these challenges. Through all the mud pits and wall scales, rope climbs and barbwire…people were conquering their own gauntlets!! It's NOT all about the finish times and age groups but all the people who finished! Who completed! Who accomplished something they've never done before!
Nathan Palmer won 1st Place again this year at CTG and 2nd and 3rd place came with a great finish by two brothers Josh & James White. Sad to say…There were no overall female finishers. That should be a challenge in itself ladies!!
Overall
So, if you want to see just how "Elite" you think you are…Come and take on the STAIRWAY TO HEAVEN in the next CTG on June 27th in Oklahoma City!!  At CTG this is how "Elite" is EARNED…..NOT GIVEN!!
Rating: 5/5
---
Have you tried Conquer the Gauntlet? Share and Rate Your experience…