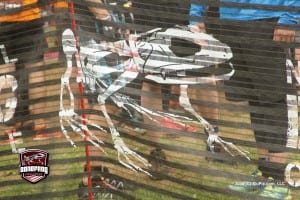 Generally, when people think about the frog in the World of OCR, their thoughts are about the flashier, highly marketed Battlefrog. I admit, I was guilty of these same thoughts. There is no doubt that it is a respectable race and I was all in on that frog, until now. The lesser known race called Bone Frog, founded by Brian Carney (33) born and raised in Western Massachusetts, 13 year Navy and 9 year Seal veteran, is an absolute power house in obstacle course racing. Carney is basically a one man show and goes from designer, builder to director of operations. His staff does not consist of numerous Navy seals, he does not use theatrics to make a point, and he gets down to the nitty gritty of accomplishing "Navy seal training meets OCR" relying on the roots of how obstacle course racing began.
Carney says, "We created the Bone Frog Challenge to challenge, build and inspire participants to become better athletes and recognize that they can do anything they set their minds to, while enjoying the camaraderie and teamwork usually reserved for active duty Navy SEALS."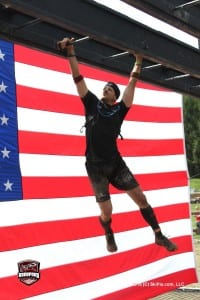 This was my first Bone Frog and I didn't really know what to expect on race day. My only anticipation was due to word of mouth which was especially strong in the Massachusetts/New England area, the mecca of OCR in eastern United States. It's safe to say that any expectations I had, were greatly exceeded. I had made a post after the race, that "running Bone Frog was like receiving OCR head." It was definitely a controversial statement and somewhat frowned upon, but if only, it helped me to express how good I felt running this race, as it was to me, the best race I ran this year so far. I like to refer to is as an Eff-Norm course, minus the Norm, but then plus the Norm, for, the most feared/loved obstacle course designer in the sport, came out to run on May 16, 2015. I think that alone, speaks volumes.
The race location was on Berkshire East ski resort in Charlemont, MA. Close to 2,000 people came out to play for Bone Frog's 4th event. I ran the elite wave, which had a pleasant 8:30am start time as opposed to Spartan with their now 7am start times. The Challenge was 10 miles and 53 obstacles and total elevation was somewhere around 2,500ft. Less than a handful of the obstacles could be considered fillers, that is, easy obstacles thrown out there, just to up your obstacle numbers. Long stretches of running are expected with a 10 mile run, but those stretches came to crashing halts with a bevy of back to back obstacles that were designed to fuck your shit up, like the tyrolean traverse, followed by a 3 wall traverse directly following a game changing obstacle called Get A Grip, a complicated yet simple rig where forearm strength was essential but depleted after successfully completing the obstacles prior to it. Get A Grip 100% changed the outcome for the top 20 elite competitors in both male and female division, including the podium winners. It was the only mandatory obstacle, where taking the penalty disqualified you from podium contention/prize money. It held me up for about 10 minutes, taking me from about 8th position from when I approached it, to around 30th when I completed it. I ended up completing the race up at the 22nd position.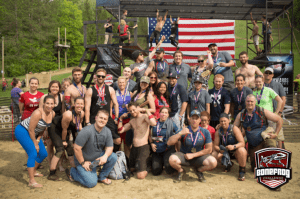 Some of the most unique attributes of the race you can't find anywhere were, the rules/weight/ obstacles were not altered or changed for women, which is one of the most bold and innovative moves. What is good for a man soldier, is good for a woman soldier. SPECTATORS ARE FREE!!! At some point, all 5 senses of the body were tested, e.g. crawling under black plastic tarp, through trails of hay stacks and dirt, where you mainly needed to use your sense of touch and smell. The same thing occurred under a black tarp pyramid, where you had to crawl and climb at different heights through a pitch black maze, with only a few glow sticks to help guide you through. There was a very unique memory test that was created in the spirit of Navy Seals and an extension of that was the 31 wreck bag over-head press to push up obstacle where with each rep, you had to call out the name of a fallen hero which were on a board in front of you, honoring those who fought bravely for our country.
"The names were the 31 Heroes we lost on Extortion 17, where a CH-47 Chinook military helicopter and was shot down on 6 August 2011 while transporting a quick reaction force of mostly Navy SEALs attempting to reinforce an engaged unit of Army Rangers in Wardak Province Afghanistan. The resulting crash killed all 38 people on board—25 American special operations personnel, five United States Army National Guard and Army Reserve crewmen, seven Afghan Commandos, and one Afghan interpreter—as well as a U.S. military working dog. It is considered the worst loss of U.S. Military life in a single incident in the Afghanistan campaign," says Carney.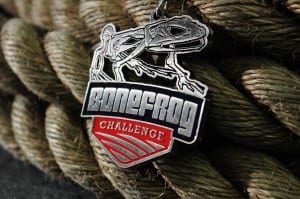 Registration for the challenge was as low as $93 for the early-bird special and ranges to $185 for same day registration. There was an option to run the Bone Frog Sprint, which was between 4 and 5 miles and still very obstacle heavy. All participants receive a free beer, a badass finisher medal and definitely the best quality finisher tee I have ever received in any OCR, and with each level providing a different color. Discounts are offered to military, law enforcement, EMS, firefighters and students.
Did I mention, SPECTATORS ARE FREE!!! There is fun for the whole family as children can play for free on the kid's obstacle course. And to add to the perks, race photos are free although the ordering process of those photos are a little tricky. Bone Frog is a member of the OCR United movement and a qualifier for the OCRWC.
Rating 5/5:
---
Have you done Bone Frog Challenge? Share and rate your experience…