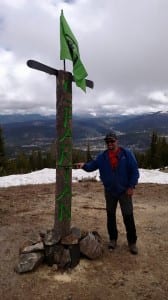 Obstacle racing is both heating up and cooling down this weekend in the United States with races all over the country. Over fifty obstacle races and mud runs are taking place around the US and beyond this weekend. A few races are catching the eyes of many in the industry.
The Reebok Spartan Race Breckenridge Beast and NBC Sprint have been long anticipated. With many of the top racers both nationally and internationally flocking to Colorado it is one of the races to watch over the weekend. High elevations, snow, and tough terrain makes the Breckenridge races a predictor of what we might see in Tahoe later this year. The now infamous course designer Norm Koch has been posting preview photos of the course all week, featuring a pond, snow filled trails and more. Current Spartan Race and OCR World Champion, Jon Albon, is flying from Europe to take on this race. Also this weekend Spartan has a second race in Boise, Idaho.
Savage Race moves into a new market this weekend with a race in Ohio. New obstacles have appeared online this week from course designer Garfield Griffiths including a slanted traverse wall with rock climbing holds. Griffiths said it will give even the top racers a challenge. Savage Race draws some of the best in the east to their race this weekend. Be sure to see who takes the top prize in this competitive race.
Other events this weekend include the Camp Pendleton Famous Mud Run, Gladiator Rock n Run in California, Warrior Dash in Illinois, WipeOut Run in Delaware,  and Dirty Girl Mud Run outside of Pittsburgh. Tough Mudder will be in both Lake Tahoe and Virginia this weekend as well.
Looking internationally, Strong Viking is a race to watch in the Netherlands. where ever the OCR industry takes you this weekend have a muddy one.