If booking weekend getaway excursions that incorporate race events were a recognized sport itself, then I would podium every weekend. A bold and confident statement to make, but one I stand behind.  Much as a wolf studies and hunts its prey, I've mastered the "hunt of a new race venue" and have countless race experiences I continue to tuck away in my race cap, ever on the search, ever on the prowl.  The thrill that comes with hitting the road on a Friday headed to new unexplored lands where my race awaits me is simply and utterly addicting.  For those who know me, it's been observed that I'll race just about anything and my racing quests are best summed up by the adage "variety is the spice of life." And I race – a lot.
Variety is the Spice of Life
Truth be told, I get a wee bit bored and restless doing the same thing, the same race distance, or same race venue.  I feel alive when I am pushing the limits within the racing arena, and it so happens that my ever-burning need to race & try it all has proven beneficial in more ways than one.  Alternating between trail, road running & OCRs are great complements to each other.
From my experience, OCRs combine the things I love about trail & road running with one main difference. OCRs are often a test of upper body strength and can demand a full-body range of motion and movement that one may not encounter as frequently at a trail or road race.  But this is where a little bit of trail, a little bit of OCR, and possibly some road running sprinkled can work nicely together.
The most important thing that I've gained from the countless 5K road races, 1/2 marathons, marathons, endurance races, OCRs and various trail runs I've raced is this: PERSPECTIVE.  Simple as that.  Perspective.  I'll touch more on that shortly.
A typical snapshot of my racing calendar is demonstrated in this month's variety-pack of races I've lined up.  And as aforementioned, these races all happen to be in Tennessee which satisfies my fondness for the "weekend getaway + race" criteria because enjoying life along the way is just as important.
Snapshot of a Month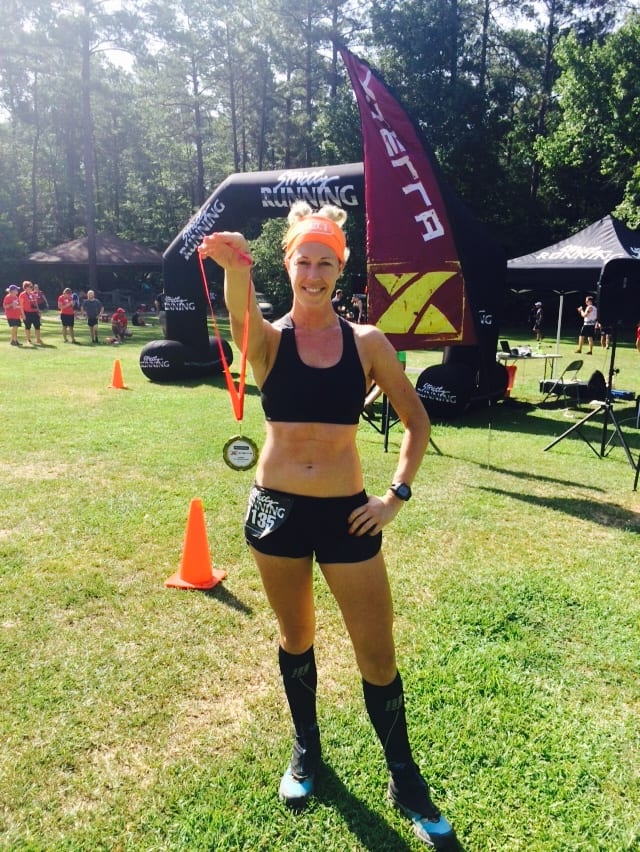 September starts off with a 10K road race in Franklin, TN followed by The Great Smoky Mountains Half Marathon the weekend after. I'll enjoy these road races because they allow me to simply enjoy running in its purest form, and provide ongoing confidence in my running pace and distance capabilities.  There are no tree roots to trip on or mud in my eyes, just the conditioned motion of my legs keeping a rhythm, which itself is an obstacle.
Road running also helps develop mental fortitude and trains me to push past the pain and monotony, especially in the higher mileage races.  The Great Smoky Mountain Half will also challenge runners with a net elevation gain the entire 13.1-mile course, ensuring that we'll cross the finish line with tired legs and lungs.
Next weekend up, I'll navigate to Frozen Head State Park in Wartburg, TN for The Barkley Fall Classic (BFC), which promises to "break the runners down like a shotgun."  It will be a little taste of what the infamous Barkley Marathon is like, an extremely challenging 100miler trail race shrouded in mystery, and labeled by many as the world's toughest and hardest race.
A race like this will draw on all the road, trail & OCR experiences I've done thus far.
For example, OCRs generously provide a continuous body beat-down and exposure to new (and often questionable) terrain, while running trails has helped strengthen and condition my ankles, legs and knees to take the punishing pain of relentless climbs and descents that I'll encounter at the BFC.
Once the BFC attempt is over (and I use the word attempt purposely as I am crystal clear on the difficulty of that race), I'll head back up to Chattanooga, TN the first weekend of October for the scenic Rock Creek Stump Jump 50K trail race.  There is nothing more rewarding that a nice, scenic trail race through the woods.  The benefits for me are two-fold:  1) it's beautiful, which keeps your mind engaged rather than staring at the GPS watch hoping the miles go quickly which has happened to me at long road races, and 2) it allows me to continually practice running on uneven terrain; slippery rocks, tree roots, ascents, and descents, etc.
Conquering All Terrain
Often times at OCRs, I'll be completely mud-soaked and drenched with water pouring in my eyes making it all that much harder to navigate the uneven course route.  But with every trail race I tackle, I gain more experience and confidence to move just that much faster on conditioned ankles and legs at the next OCR.  This constant cycle of road, trail and OCR has worked well for me.  Not only do I enjoy the variety of what each type of race offers (if I didn't love it I wouldn't do it), I see a benefit in the cumulative exposure and experience.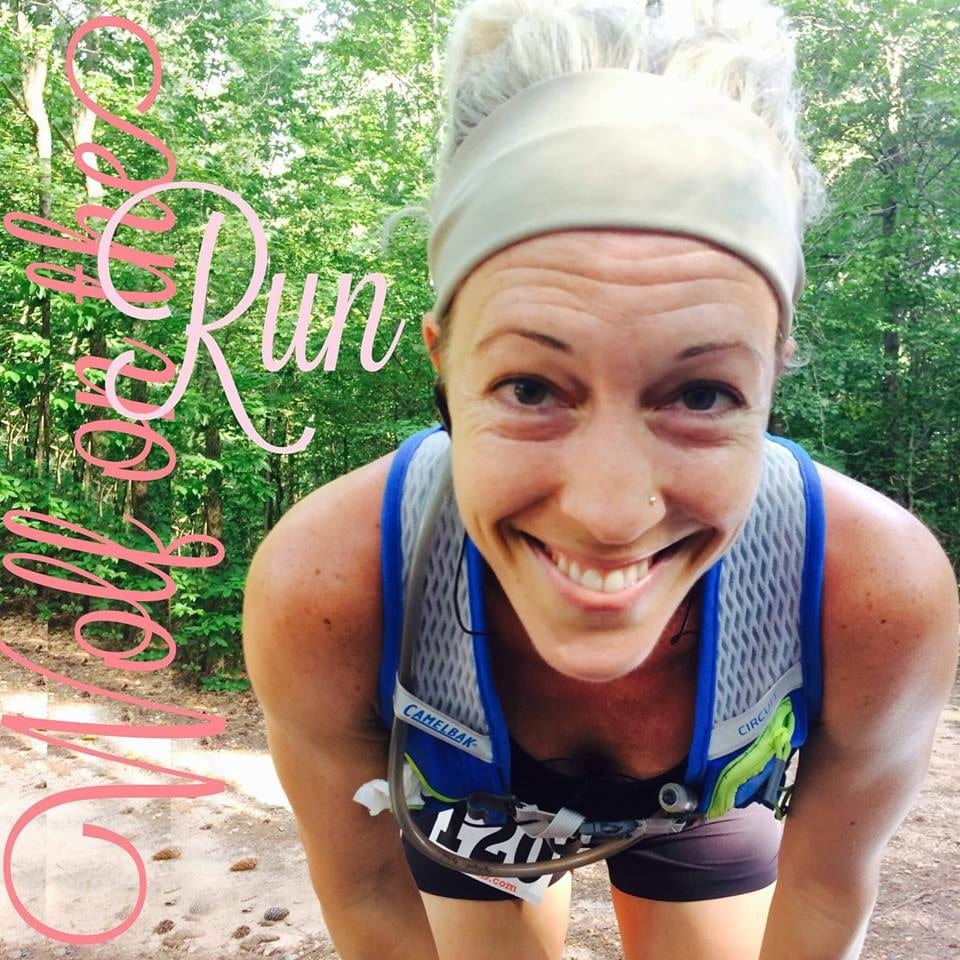 Lastly, and for me most importantly, all of these varying race experiences have granted me a very precious gift: perspective.  I used to get awful pre-race jitters.  I still get them, but they aren't quite as extreme.  I cannot count how many times I've said to myself mid-race when things are starting to feel hard and I've miles yet to go, "well, it could be worse, I could be doing a full marathon right now instead of the half that I'm running."
Last month, I attempted the Eastern States 100miler (ES100).  I knew it would be extremely rough with the rocky terrain being some of the hardest I'd yet to tackle.  Sure enough, that proved true when at mile 36, my feet were so trashed they couldn't take me any further and my race ended.
Earlier this year, I thought after having finished the Georgia Death Race (GDR), a 70 mile trail race with unrelenting elevation climbs and descents, that I'd surely endured the hardest and most miserable race experience yet.  But, I guarantee at next year's GDR, there will be a point when the going gets tough that I say to myself, "well, it could be worse, I could be doing the first 30miles of ES100 right now."
And at the beloved OCRs that I enjoy so much, the same perspective carries over when the trails are rough and I'm slogging through a swamp on burning legs and arms that feel like jello, I'll say to myself, "well, it could be worse, I could be doing a 50K trail race, and this is only a 5 mile OCR."
So happy racing and remember, in the moments when it starts to hurt out there on the race course, perhaps adding in some "it could be worse" race events will lend you more perspective!
---
Disclaimer: The viewpoints expressed by the authors do not necessarily reflect the opinions, viewpoints and official policies of Mud Run Guide LLC, or their staff. The comments posted on this Website are solely the opinions of the posters.