Today, Clif Bar added a new member to their pro-team, Rose Wetzel, marking the first American obstacle racer on their roster of professional outdoor athletes. Rose Wetzel, the Spartan Pro-Team athlete, American Ninja Warrior competitor and all-around athletes joined their roster officially this morning.
Clif Builders Bars has been a sponsor of the Spartan Race series for the last year. The brand has become more invested in the sport over the last couple of years.
"CLIF Bar is incredibly excited to have professional Obstacle Course Racer, Rose Wetzel, join our family of sponsored athletes," said Ricardo Balazs, Experience Marketing Manager at Clif Bar & Company. "Rose not only has an abundant amount of talent and energy but also embodies CLIF Bar's spirit of adventure, where the journey is just as important as the finish line. She is the first Obstacle Course Racer on the U.S. roster and we look forward to supporting her long list of upcoming adventures."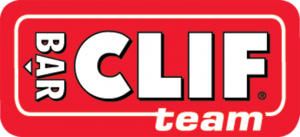 Wetzel joins other notable athletes such as ultrarunner-Scott Jurek, big mountain snowboarder – Jeremy Jones, runner – Emelie Forsberg, rock climber – Chris Sharma, triathlete – Sarah Piampiano, and, of course, the OCR superstar – Jon Albon on Team Clif Bar. To see the whole team click here.
Wetzel commented about the new sponsorship this morning on her way to the Spartan Race this weekend in Temecula, California.
"I'm jazzed to join the CLIF Bar family! Not only do I appreciate their tasty products, I love CLIF Bar's excitement around their sponsored athletes' adventures, not just the victories. (They appreciate my silly side just as much as my serious side!) CLIF Bar's commitment to making a positive impact on the community, by raising money for local schools and tutoring programs, for instance, aligns well with my values, along with their movement toward sustainability and the use of organic ingredients. With the nutrition and support of CLIF Bar, I'm about to take my adventures to a whole new level!"
This sponsorship marks a big jump in outdoor companies taking notice of American obstacle course racers. Clif Bar has been a leading nutrition company for outdoor enthusiasts for years. Hopefully, the trend will continue, and the OCR industry will see more well-established outdoor brands continue to invest in both race series and athletes alike.