Today, Tough Mudder, a global OCR leader announced its Tough Mudder 2016 obstacle line-up, including the debut of The Block Ness Monster, the most highly-anticipated new obstacle in the company's six-year history. After months of lab and field-testing, Tough Mudder will bring new obstacles, harder courses, top-tier partnerships, and the world's most popular team challenge to more than 60 cities across the globe.
Tough Mudder 2016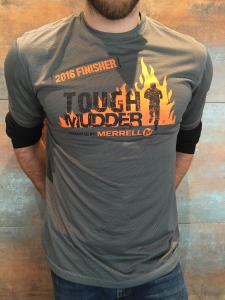 With the addition of more challenging obstacles, the return of performance finisher t-shirts, and new perks for returning Mudders, Tough Mudder will invoke the passion of its tribe of more than 2 million participants to date. At the same time, the company will welcome hundreds of thousands of first-time Mudders into the community through its new #ItsAllBeenTraining campaign and the launch of new event series Tough Mudder Half.
"Millions of people from across the planet have taken the Tough Mudder pledge for a reason – they know that the most difficult obstacles in life are best overcome together," said Will Dean, CEO and Founder of Tough Mudder. "As politics become more and more divisive, as technology makes social interactions more frequent but less meaningful, we are seeing a clear counter-movement: people of all backgrounds joining together to return to their roots, commit to self-improvement, and forge connections rather than divisions."
Unveiling of Brand-New Obstacles and Return of Legendary Favorites
In 2016, Tough Mudder courses will feature more than 20 grueling obstacles over 10+ miles. Highlights of the 2016 obstacle line up include:
The Block Ness Monster: For those at World's Toughest Mudder you have already come to love this obstacle formally known as Rolling Dice now named Block Ness Monster. Mudders work as a team to hoist each other over a series of rotating blocks in waist-deep water. In testing, this brand-new obstacle scored the highest participant rating of any obstacle in Tough Mudder history. In response, Tough Mudder will bring it to all North American Tough Mudder events in 2016.
Pyramid Scheme: Brought back by popular demand, this classic obstacle requires teamwork from friends and strangers alike – building a massive human pyramid is the only way to reach the top of the structure.
King of the Swingers: The highest-rated obstacle of 2015, King of the Swingers challenged participants at select events to jump off a 12-foot platform, grab a pendulum, and aim to hit a hanging bell before plummeting into water. Mudders wanted more, so the obstacle will be brought to all North American events in 2016, giving first-timers a shot at glory – and a second chance for the 80% who missed the bell the first time.
Legionnaire-Exclusive Obstacles: Returning Mudders, known as Legionnaires, will have exclusive access to new, more challenging upgrades of select obstacles along the course. Also, Legionnaires have the option to bypass Electroshock Therapy and instead attempt a high-octane new finish obstacle, Frequent Flyers' Club, culminating with a leap onto a crash mat from a 15-foot height.
New Initiatives to Bring Hundreds of Thousands More into Mudder Nation
Tough Mudder is also introducing newcomers to its unique blend of teamwork, personal accomplishment, and mental grit through a global campaign, #ItsAllBeenTraining. Including a new brand introduction video, a series of short videos and a sweepstakes to win a VIP trip for two to any Tough Mudder event worldwide, the campaign reminds prospective Mudders that fearlessness and adventure are in their nature, and completing a Tough Mudder is not as far off as it may seem.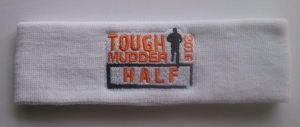 Also debuting in 2016 is the newest addition to the Tough Mudder, Inc. family of brands: Tough Mudder Half, a five-mile event format featuring over a dozen signature obstacles – but excluding the fire, ice and electricity elements of the original Tough Mudder events. This new, team-oriented event requires less training, making it an accessible yet rewarding challenge for people of all athletic abilities.
Additionally, all US and UK Tough Mudder events will once again host Fruit Shoot Mini Mudder, a one-mile obstacle course jointly developed by Tough Mudder and international soft drinks company Britvic PLC. Designed for ages 7-12, Mini Mudder gives kids the opportunity to get muddy, work as a team and experience the thrill of adventure.
New and Returning Sponsorships Enhance On-site Event Experience
To further improve the participant experience, Tough Mudder has teamed up with a range of leading brands, including:
Merrell: As presenting partner for Tough Mudder and Tough Mudder Half events, renowned outdoor footwear and apparel brand Merrell will provide performance finisher t-shirts for all participants, sponsor team-focused obstacle Pyramid Scheme, and release a joint product line with Tough Mudder.
Old Spice: As the official Men's Personal Care partner for North American events, Old Spice will sample its newHardest Working Collection performance lineup including Odor Blocker and Sweat Defense antiperspirants/deodorants and Dirt Destroyer body wash, sponsor the co-branded obstacle Mud Mile 2.0, and present post-event rinse stations and changing areas.
Shock Top: As the official Celebration partner for North American events, Shock Top will provide an on-site beer garden experience and additional activations to enhance the participant experience in select markets.
These high-profile partnerships join an existing roster of prominent sponsors around the globe including Cellucor, Kingstone Press, Volvic, Virgin Active, Britvic and more. Tough Mudder events have wide appeal—participants range from veterans to business executives, 16-year-old students to 81-year-old grandparents. More than 95% of Mudders sign up as part of a team.
---
Find a Tough Mudder in your area.