Survival Run starts tomorrow and today we shift our attention to the team race. Last year the team race was introduced at SURVIVAL RUN NICARAGUA. No team has yet to finish this event. This year nine teams are looking to capture all four medals and claim the title of SURVIVAL RUN NICARAGUA team finisher.
SURVIVAL RUN NICARAGUA TEAMS
Team David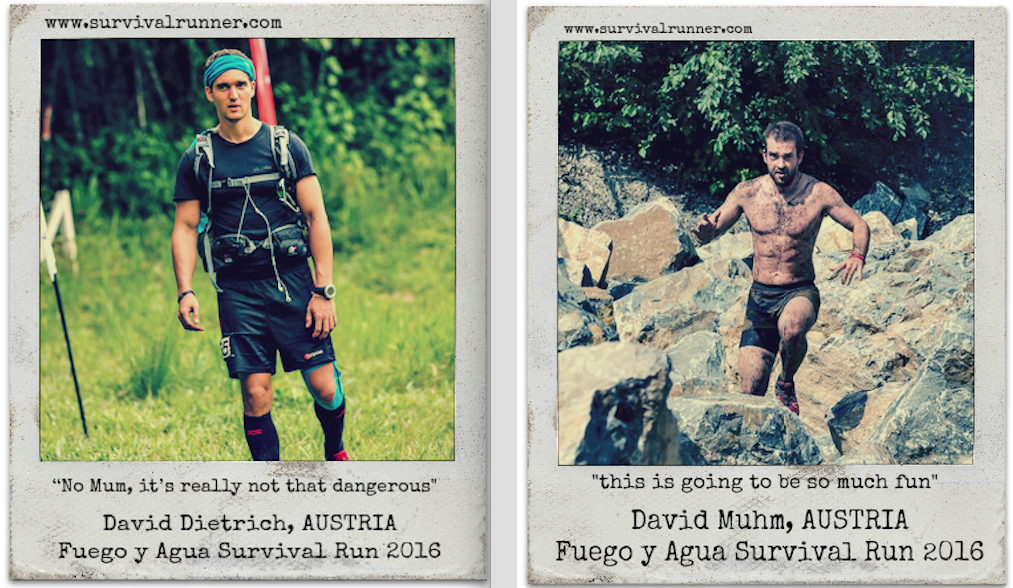 Team David is made up of David Dietrich and David Muhn both men have traveled halfway around the world from Austria to try their hand at SURVIVAL RUN NICARAGUA. The two are both accomplished obstacle racers in Europe and are no stranger to difficult challenges. They both recently raced at the winter Spartan Races in Europe and traded snowy slopes for sandy beaches. Look for these two racers to be strong tomorrow and pushing for the finish line.
Team Brabon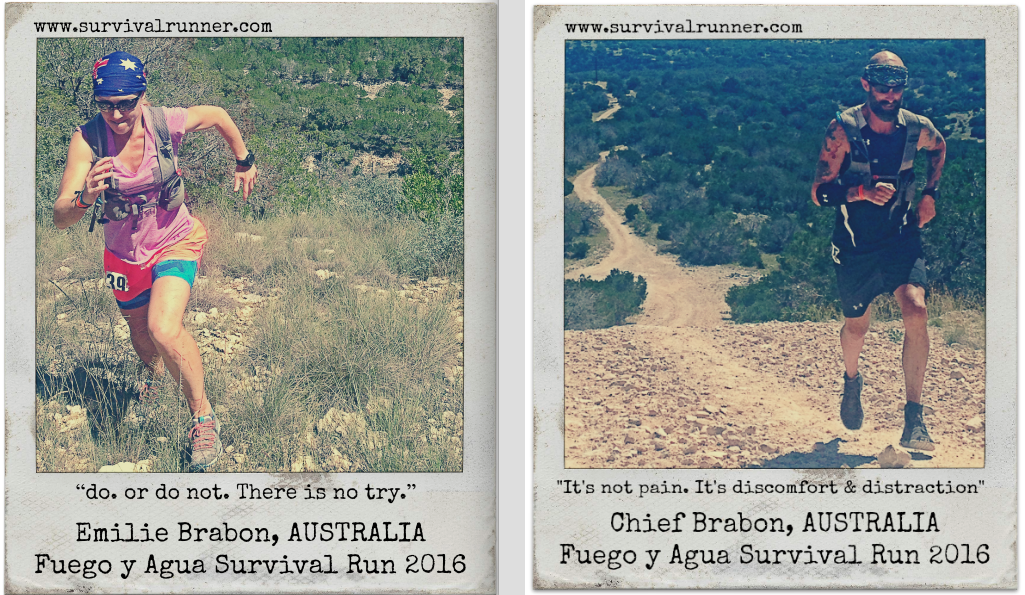 Team Brabon is made up of the husband and wife team of Chief Brabon and Emilie Brabon. The two have traveled from Australia to compete in this year's race. Both are no stranger to the SURVIVAL RUN format as they recently directed SURVIVAL RUN AUSTRALIA. The two also were the 2013 men's and women's Hunter Gatherer 50K Trail Runs winners put on by FUEGO Y AGUA ENDURANCE. Both are strong ultrarunners and look for this husband and wife team to work together as they try to reach the finish line Thursday morning.
Team HONK
Team HONK hails from Canada and is another strong team to watch in this year. The team consists of Ekaterina "SOLO" Solovieva and Stony Smith. Last year Solovieva competed as an individual in SURVIVAL RUN NICARAGUA failing short of the finish line. This year she has teamed up with GORUCK Selection finisher and fellow Canadian Stony Smith. For Smith, it is his first time on the island but is ready to adapt to any challenge the race directors set forth.
The action starts tomorrow at 7:00 am. Be sure to follow all the action on the official Mud Run Guide – SURVIVAL RUN Race Coverage.