Once upon a time, there was a group forward thinking, sadistic Frogs named David, Ryan, and Beard. These crazy dudes came up with an idea that they should invite tadpoles to come to Miami, FL, and run around all night and play for an entire day. They would call this gallivanting BFX24! Who knew that there would be 120 takers for this brand new HooYah Hell Day! I, however, would not be one of these lucky Froggers.
While 24-hour obstacle races are not new to me (I have logged 188 miles at such events) I would find that completely "sitting this one out" was not an option for me. First, I was recruited to assist a couple of other racers in their preparation and planning for this event. Once the event came, I found myself so invested in this race with so many of my friends taking part that I would spend the better part of the 24 hour period connected to Mud Run Guide and Margaret Schlachter. I now feel like she and I are tight now after spending so much time together… Did I mention I'm a really good listener?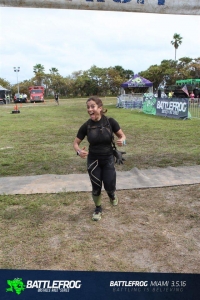 How weird is it to have a race recap from a person who never actually had his "boots on the ground?" Well call me "big brother" but I had eyes and ears everywhere and with so many forms of media in play, following along was pretty easy. The only real hiccup was the lack of a tracking app available for an online view such as Race 360. Please get on that for 2017 Mr. Moore! My review isn't your run of the mill recap so being present won't matter for this article. I'll leave the obstacle rundown to Matty Gregg and Sarah Watson, and the behind the scenes stuff to Margaret. This is about what you don't experience when you are at home.
You see, MRG did an awesome job of covering who was winning and how the race was playing out. There were Instagram leader board posts; awesome Periscope interviews like the one with Melissa Sharkbait Dugan at 1 am. What about the video where said reporter had to try to keep up with World Champion Lindsay Webster while holding up her IPad… in the dark? I also had eyes in the pit through Facebook Messaging Chad Macek and the Facebook posts of Cassie Harris. Remember I mentioned that I helped a couple of people getting ready for this? One of those people was my race teammate Leah Hensley. This was her maiden voyage of 24 hour OCRs. I kept in close contact with her brother, Ron, who pitted for her. He kept me in the loop over Messenger as best he could. Technology is so great that it can make it seem like you are there… But you aren't there, and it only really keeps you informed.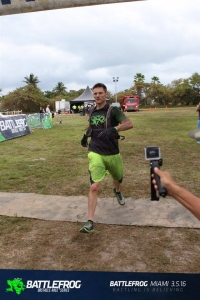 I obviously was not at BFX24, but from my history, I know it's what you can't rely on social media that makes events like this one and World's Toughest Mudder (WTM) so special. You see the experience is what gets missed by all the armchair quarterbacks/ couch coaches/family and friends at home. I don't know how better to describe it. Those who have been in the pit see flashes of what I'm talking about. You see it in the random act of kindness in helping someone you don't know feed himself/herself when they are exhausted. It's a pit crew neighbor pushing the racer back out onto the course before he/she breaks down emotionally. For the racers, it's helping each other over obstacles, lending an ear or giving a shout out to a stranger in the darkness. It's seeing a fellow racer with a prosthesis pass you in the night. It's helping each other accomplish that common goal of becoming a "finisher!" It understands that you are never truly alone out there.
My fellow OCR friends you can read all the race recaps you want about how great a job Ryan Atkins did with his course modifications, and how Chris Acord and David Moore put together a great event. You can read about the amazing race that Morgan McKay and Austin Azar ran, but you can't understand what it's like to be out there grinding away with those people and the kind of bond that this experience builds with your fellow racers. I would bet it's kind of like the bond soldiers built between the brothers and sisters with whom they go into battle, but I don't know.
I do know this; I regret not being there to hug Leah when she crossed the finish line for her 50th mile and her 9th place finish. I missed not being there for Melissa Dugan when she needed someone to talk to at 3am like at 2015 WTM. I am disappointed that I didn't get to spend that awesome time with all of the friends I had who were out there because all the pain and sleeplessness is worth it. Don't believe me? Well I can't type what I can't explain. Just trust me on this one; sign up for WTM 2016 or BFX 2017 (it better happen) because is the only way you will know the true value in this experience!
HooYah Hell Yeah!
---
Disclaimer: The viewpoints expressed by the authors do not necessarily reflect the opinions, viewpoints and official policies of Mud Run Guide LLC, or their staff. The comments posted on this Website are solely the opinions of the posters.