Follow all the action on the Official Mud Run Guide BFX24 Event Page. 
BattleFrog Series, BFX24 is only days away. The race series is prepped for their first 24-hour event this weekend outside of Miami, Florida. On Friday afternoon racers will toe the line of this five-mile course, that was designed by OCR superstar Ryan Atkins. The course features twenty-six obstacles for competitors to navigate through. Yesterday, Mud Run Guide featured the top women to watch in the race, today we shift our focus to the men's race.
Men to Watch at BFX24
Mark Jones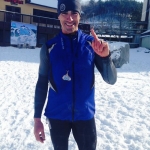 Mark Jones is coming into BFX24 as one of the top men to watch. His athletic background is diverse from finishing the Death Race five times and winning three of those to his team The Wolfpack winning WTM in 2015. Jones has also attempted the infamous GORUCK Selection three times, in his last attempt, he was the last participant to drop. He has also won Joe Decker's THE SUCK three times and Ultimate SUCK once. He recently won the BFX in Los Angeles. He has other various ultra distance races under his belt and is skilled in the 24-hour format. Look for Jones to take an early lead and push the pace throughout the event.
Del LeViere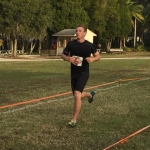 Del LeViere is a past BFX winner in Miami and looking to built on that finish from last year. LeViere is not a stranger to tough challenges having raced World's Toughest Mudder before. LeViere started his season last month with a 4th place finish at a Terrain Races event. LeViere is very familiar with the BattleFrog obstacles and looking to excel in the 24-hour looped format this weekend.
Harrison Lessans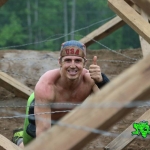 Harris Lessans is coming into BFX24 with a past BFX win. Lessans is another athlete who is used to the looped course format of BFX. He has competed in several World's Toughest Mudders in past years. Lessans has competed in some of the most grueling events on the plant including FUEGO Y AGUA ENDURANCE's SURVIVAL RUN NICARAGUA. Lessans knows the BattleFrog obstacles well and is looking to use his strength and speed on race day.
Matty Gregg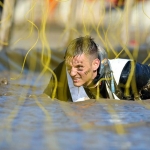 Matty Gregg is best known for being "the sock guy" for the World's Toughest Mudder community. For years, Gregg has taken on WTM as a member of the team Four Eyes. Matty's reputation for helping people has extended to the creation of the orphan tent at World's Toughest Mudder as well as out on the course. What many do no know about Gregg is he is a seasoned ultra distance trail runner and can run for days. His endurance and experience in the 24-hour race format should lend itself to a strong finish on race day.
Matt Dolitsky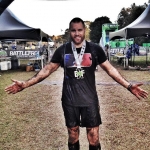 Matt Dolitsky is best known these days within the GORUCK community. Dolitsky has a strong endurance background including several finishes at the Death Race and multiple finishes at World's Toughest Mudder. This Florida native will be in his element this weekend as he takes on the course.
Matthew Carl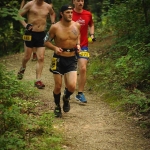 Matthew Carl is another to watch out for in this race. He just might be the darkhorse of the race. Carl is an endurance athlete with a 100-miler under his belt. He finished his 100-miler in under 24-hours proving he has the legs to run all day. Carl has competed in multiple World's Toughest Mudders but had medical issues and hypothermia issues in the past at those races. With the warmer temperatures of Florida, hypothermia should not be a problem for Carl. Look for him to go the distance.
Follow all the action from BFX24 this weekend on Mud Run Guide – Periscope, Instagram, Twitter, and Facebook.