For a couple weeks, a few rumors have been swirling that BattleFrog Series was about to hire a new Chief Marketing Officer and Kevin Jones had been tapped to fill this position. The rumors were made stronger after Jones recently made a trip to Miami and also stepped down as administrator of the OCR World Championships Attendees group. Today the rumors are no more and Jones has joined the staff at BattleFrog Series.
Jones a long time OCR enthusiast and founder of the Crazy Mudder Muckers group based out of Cincinnati will take on his next challenge at BattleFrog Series. Mud Run Guide reached out to Jones this morning and he said:
"I'm very excited about this opportunity, both for me and for BattleFrog. There's no greater way to spend your day than working in an industry that you love."
For more information about the new position that Jones will fill at BattleFrog Series the full press release is below.
——————-
Jones Will Lead BattleFrog's Marketing & Social Media Teams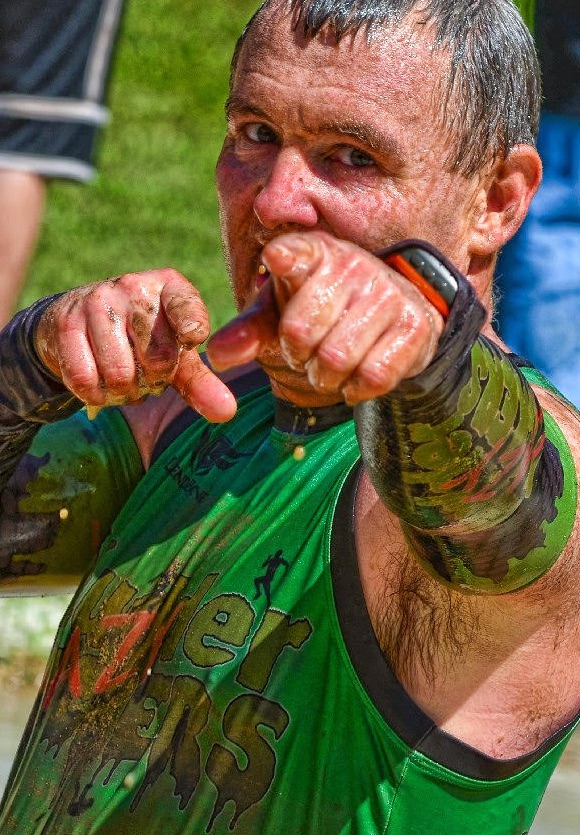 MIAMI – April 28, 2016 – BattleFrog®, the nation's fastest growing Obstacle Course Race (OCR) Series has hired Kevin Jones, founder of Crazy Mudder Muckers and one of the industry's most influential personalities as its Chief Marketing Officer.  In this role, Mr. Jones will oversee all of BattleFrog's marketing initiatives with a focus on social media and web-based advertising supported by television and print.
BattleFrog's CEO Ramiro Ortiz said Mr. Jones will add a new element of leadership and enthusiasm to its strong marketing team, stating:
"Kevin Jones is a man who needs no introduction within our sport and I am very pleased to welcome him to our team.  He has a long history of leadership in OCR from serving as the first community manager of the OCR World Championships to nurturing and growing a number of OCR groups and companies in his native Ohio.  His enthusiasm is contagious and it will be reflected in BattleFrog's outreach and customer service."
Mr. Jones became involved in Obstacle Course Racing several years ago with a personal goal to become fit and live a healthy lifestyle.  He quickly fell in love with the sport and Mr. Jones says that he believes his new role can help change lives.  He stated:
"BattleFrog is about love of country, family, friends, fitness and the great outdoors.  OCR is more than just a sport to me, it is a life changing event.  I've spent the last few years teaching people of all shapes and sizes about the benefits of being part of outdoor fitness communities and watched them achieve their very best.  To now be sharing this message on behalf of the fastest growing company in the sport is an incredibly rewarding opportunity."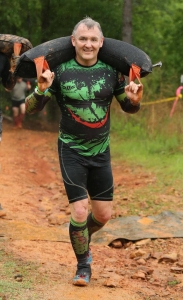 Mr. Jones, who also has a background in electrical engineering and project management, will bring an analytics-based approach to marketing and customer service.  He said,
"BattleFrog has already earned the reputation as the industry's most responsive and customer-focused company.  We are going to build on everything BattleFrog is doing right and continue the best practice of blending social media and customer service.  We know our customers want to reach us when, how and where they want and we are ready to exceed their expectations.  We have a really strong team and I consider myself fortunate to join this great group of people."
And of course, Mr. Jones said he will continue to train for and participate in BattleFrog events nationwide. "Our slogan isn't 'Gotta Live It!' for nothing," he said before adding, "I haven't hit my personal best yet!".
---