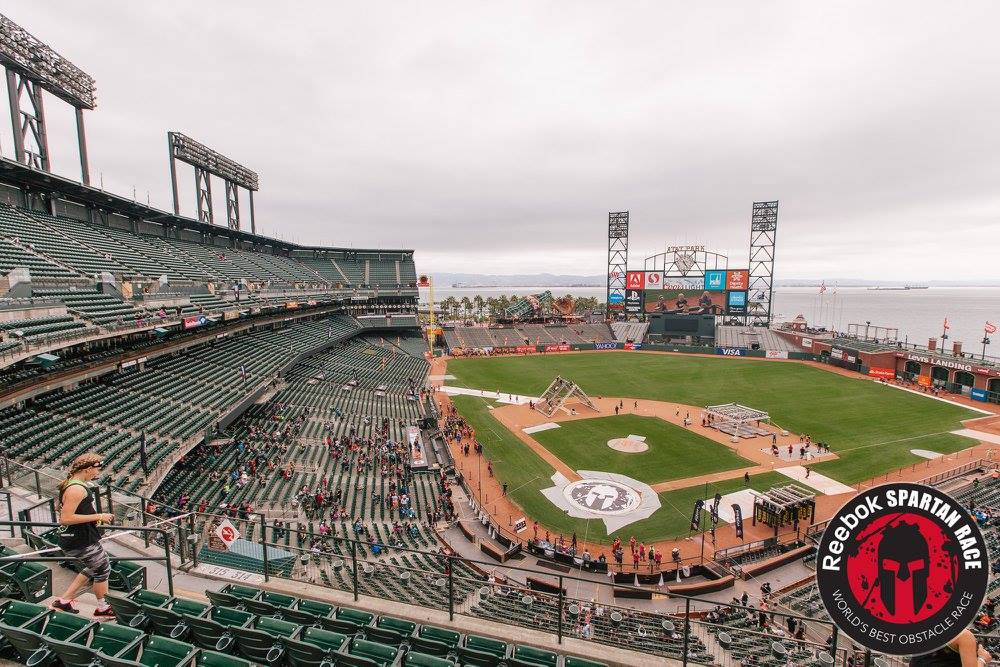 I went to the Spartan Race AT&T Stadium Sprint over the weekend to test my knee out that I had scoped 5 weeks earlier. Also to see where I was fitness wise, after not working out for a few months now. I thought to myself could I choose a worse race to test a knee out than at a stadium race? Too late…let's do this!!
AT&T Stadium Sprint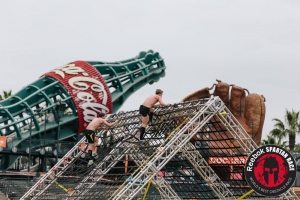 Entering the stadium I noticed some differences than the year before. The starting line was now up in the concession area breezeway behind the stands on the 1st baseline. The outfield this year had the medicine ball slam on the right field warning track and the box jumps on the left field warning track. The infield this year had the A-frame cargo net climb and the monkey bars, and the heavy bag gauntlet in front of the 1st base dugout with the finish line almost behind home plate. 
I wanted to take it slow since I knew they kicked our butts with stairs early and often in last year's race. This year not so much. It felt like they took a good portion of them out of the equation this year. The obstacles as well felt a bit watered down. If this wasn't a stadium race, I'd compare it to a Warrior Dash set up. That's not a knock against WD either. I love their event. It's just from Spartan Race I expected more difficulty.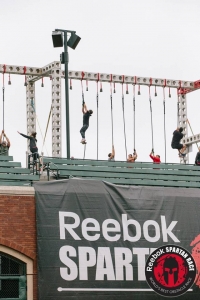 There was no Z-wall, the Hercules Hoist felt light, and at the little roller skate obstacle, we only had to go one way. There was no cargo net climb from the outfield to the stands either. If every the course directors mailed it in for a course set up, this was a good candidate.
Instead of "EffNorm" as is the normal battle cry from Spartan Warriors traversing his diabolical course set ups, this was more along the lines of "WTF Norm." I think the actual mileage for the race was roughly 2.25 to 2.5 miles.
For many of us who travel a good distance to compete at Spartan events, many left saying they've had harder weekday workouts than this and would have been better off skipping this one and spending their money more wisely and going to a better set up event like the Ft. Carson Spartan Race weekend. 
And to top off the underwhelming day, it was to find out that Coors Light might be a major sponsor of Spartan Race. When I was told I had the option of Coors Light or water, I asked is there a difference?? I hope that Coors Light is not the only option now for thirsty Spartans for their victory beverage. The Shock Top at the Arizona Sprint was awesome and I saw numerous happy people there with that choice. There are too many great craft breweries or local beers in the cities where Spartan Race holds races where they can spotlight those as well as the sponsor brand beer to give their finishers choices to choose from.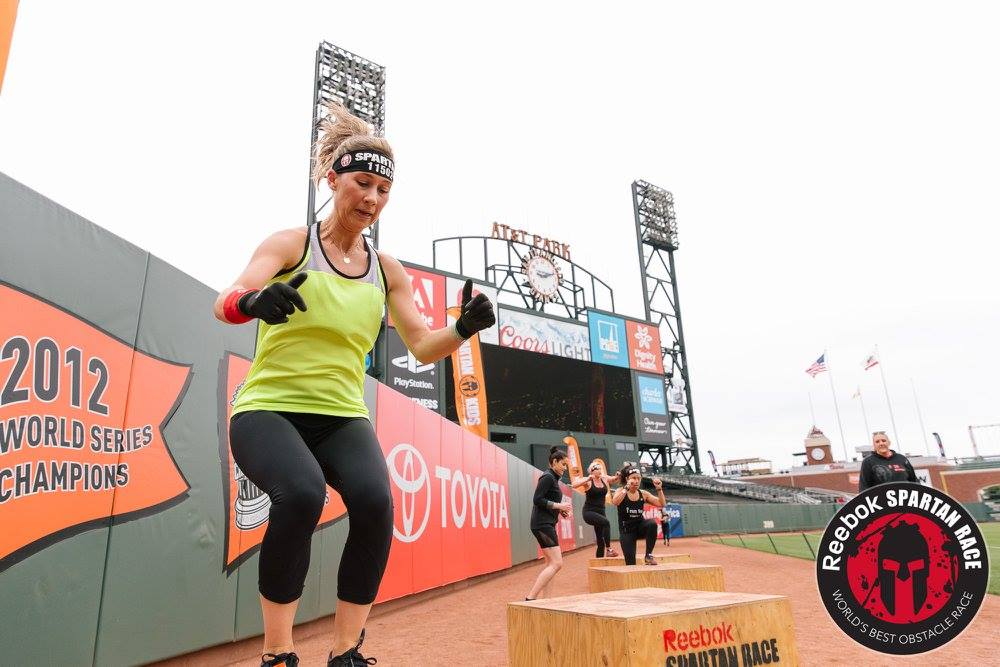 Overall it was okay and a good, safe test for my knee. It was a perfect race for those who wanted a watered down Spartan Race that wasn't going to kill them. 
Rating: 3/5
---
Have you done a Spartan Race?  Leave your own Spartan Race review and feedback…
Use discount code SR10MRG15 for 15% off your Spartan Race registration!