There's no doubt that OCR has taken the world by storm in recent years. But within this growing community is the incredible passion for youth athletes to get involved at younger and younger ages. Whether it's a kid who's inspired by watching a parent compete, or someone just looking achieve new goals, there's a clear desire for more family-oriented athletic events in our area. In hopes of merging this desire with the existing OCR community, pursueEVENTures was born.
Lauren Casavant is the driving force behind pursueEVENTures. Casavant is a fitness trainer and instructor at Orchard Hills Athletic Club and has been a competitive OCR athlete for years with several podiums to her name. She is dedicated to fitness and the sport of OCR. We spoke with her about this new venture and her new role as Race Director and founder of pursueEVENTures.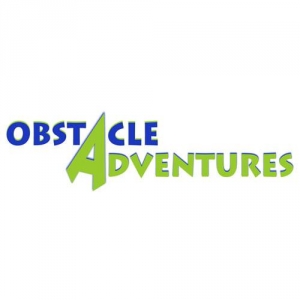 "While I'm still an active, competing member of the OCR community, I also feel compelled to take from all of my experiences and what I've learned from so many amazing people along the way and start giving back from the side of a race director. All of my races, multi-lap adventures, tackling of obstacle after obstacle, all give me a clear picture of what's out there and what can be done to share the OCR community with kids and their families, bringing longevity to the sport.
Through the support of Wachusett Mountain Ski Area, the local OCR group New England Spahtens, friends, family and countless sponsors, our inaugural event, Obstacle Adventures for Kids, is set to premier at Wachusett on Sunday, July 10th. Our goal for this race is to provide an opportunity for existing active families, but also those looking to break into the world of outdoor obstacle competition as beginners to compete in a fun, yet challenging competition."
The event will feature a Teeny Tykes Division for the youngest kids, an Up & Down Scramble for those a little older, or with slightly more experience, and a family Scavenger Hunt where parents and kids are able to tackle both mental and physical challenges together.
OCR brings out the 'kid' in all of us, getting to see the excitement a kid gets from climbing over a wall for the first time, or a parent and child holding hands crossing the finish line – that's what pursuEVENTures goals are – to open our OCR community to new audiences and have as much fun as we can along the way.