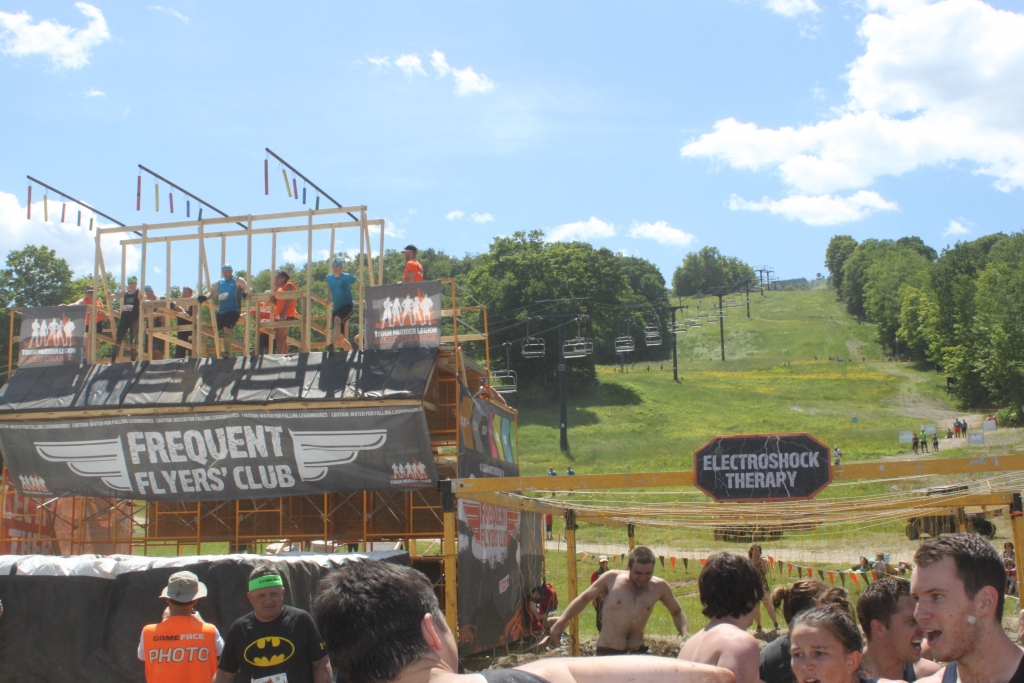 Atmosphere:  
Mount Snow, Vermont has been the location of Tough Mudder New England for the past several years and this year showcased perfect weather and a beautiful backdrop for the event.  The setup for mudder village was at the base of the mountain and drew a large crowd for the weekend.  Along the course, there were more than a handful of rainbow flags carried by mudders in support and recognition of the victims of the recent Orlando shooting.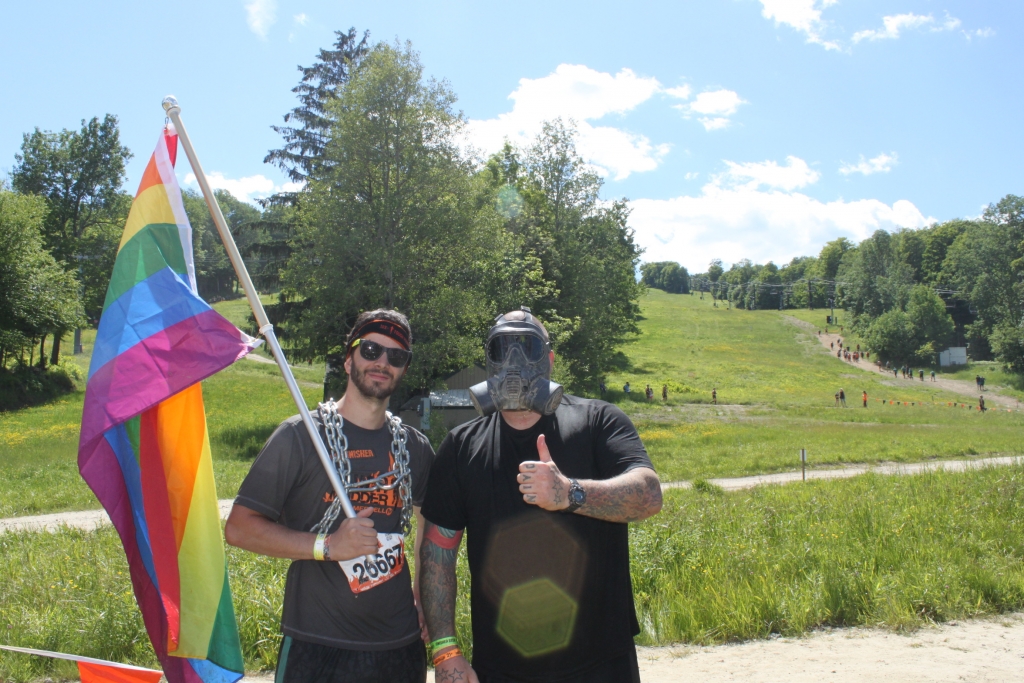 Obstacles:
Tough Mudder had their best lineup of obstacles on display in the second half of the event including, this year's new "block ness monster" and the return of "pyramid scheme" as well as "king of swingers" and "Everest".  At every obstacle, people were staying after to help others in need and there was a true teamwork vibe to the day.  The number of people able to hit the bell during "king of swingers" has dramatically decreased compared to other years, with a current success rate estimated at 10%.  Funky Monkey looked easy as such a high percentage of mudders conquered it as I watched.  The mountain itself proved to be one of the biggest obstacles of all and a unique feature of this Tough Mudder compared to others on the East Coast.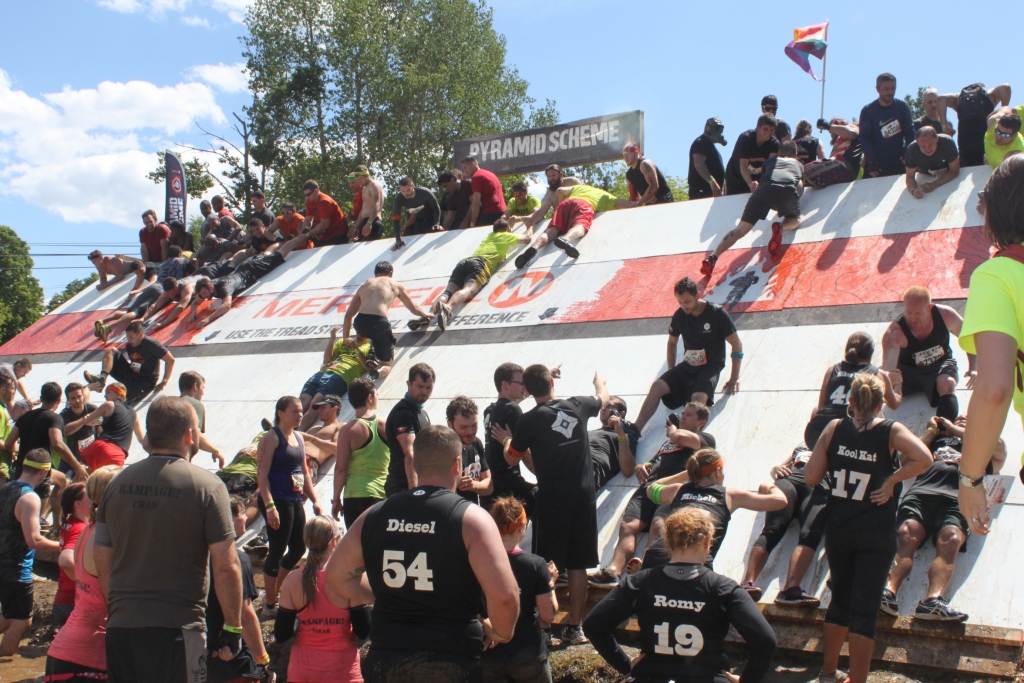 Mud:
If there was a disappointment to the day, it was the lack of mud along the course.  There was the obstacle "swamp stomp", which included navigating across a large stream.  Aside from this, there was not much mud along the course aside from a few other obstacles.  The recent dry weather may have been a contributing factor to this in addition to perhaps the terrain of the mountain.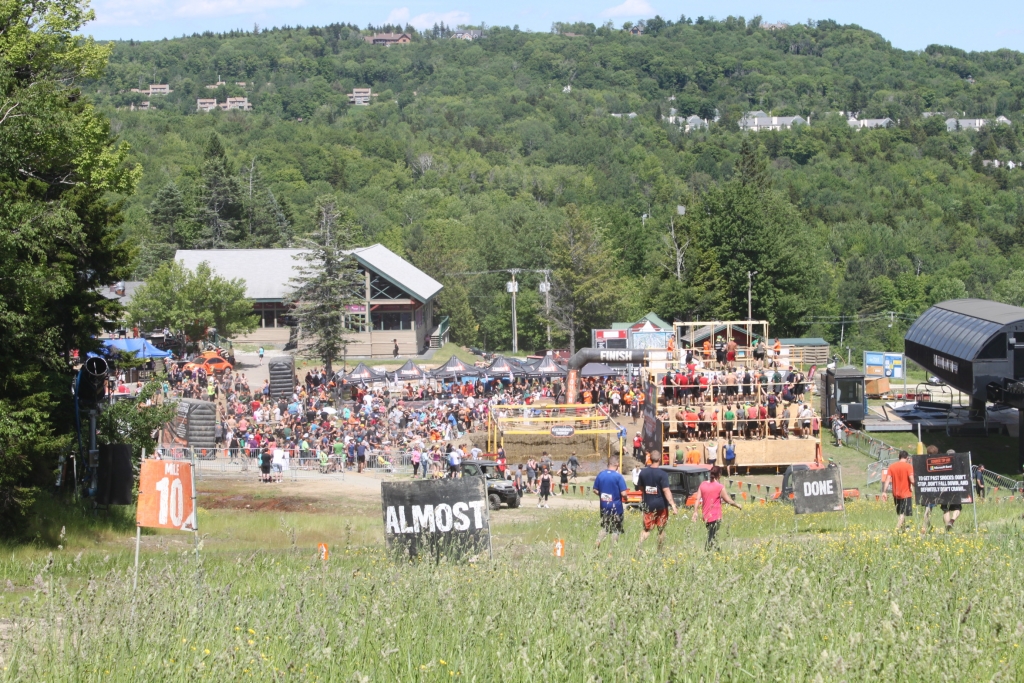 Tough Mudder New England Overall Impression:  
Overall, it was a great weekend.  The surrounding towns of Vermont really seem to embrace the yearly event and add to its character.  If Vermont continues the trend of hosting Tough Mudders at Mount Snow, one should definitely consider the trip for the next Tough Mudder, New England.
 Rating – 4/5 
---
Have you done a Tough Mudder? Leave your own Tough Mudder review and feedback…