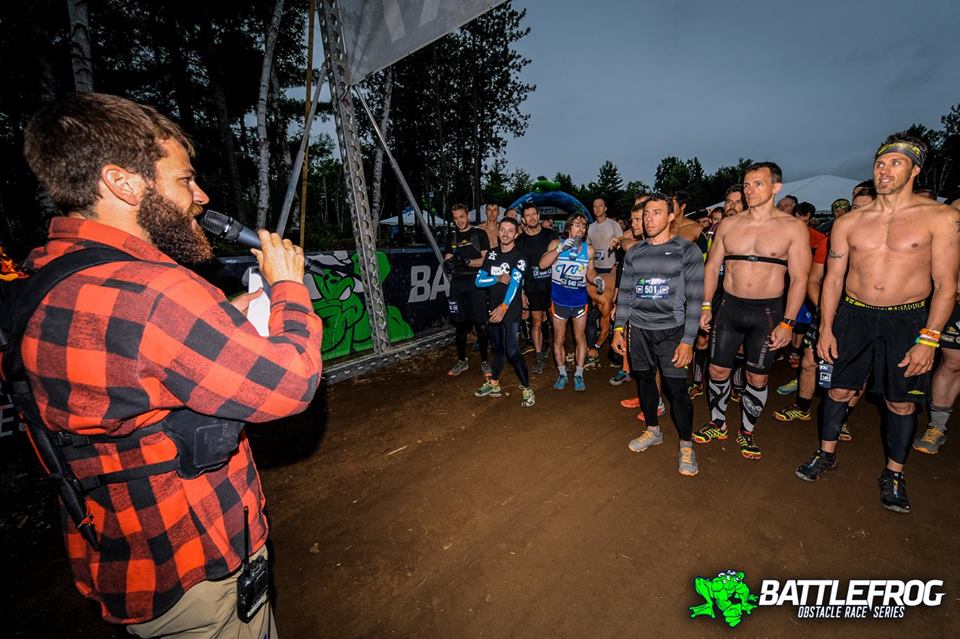 Last weekend, Battlefrog Series made it's second stop in the Great White North with the Trois-Rivières BattleFrog about two hours outside of Montreal, Quebec. Longtime obstacle racer and Olympian turned race director Marco Bedard created a truly unique course and experience for all in attendance.
This course featured a convergence of three events obstacles, the typical BattleFrog fare, Rushwood's obstacles (the race host site) and XMAN Race Series.  This created a truly unique vision of what an OCR can be when events work together. Bedard created a course with sixty obstacles in just over 8 miles of rugged, hilly, single track, creek laden terrain at the Rushwood course location. While this was a departure from the typical BattleFrog course it was welcomed by all who attended truly putting "obstacles" at the forefront of this obstacle race. Bedard brought together three companies to produce an event that all who attended raved about after completing the course, even in the 50-degree windy cold and rainy weather.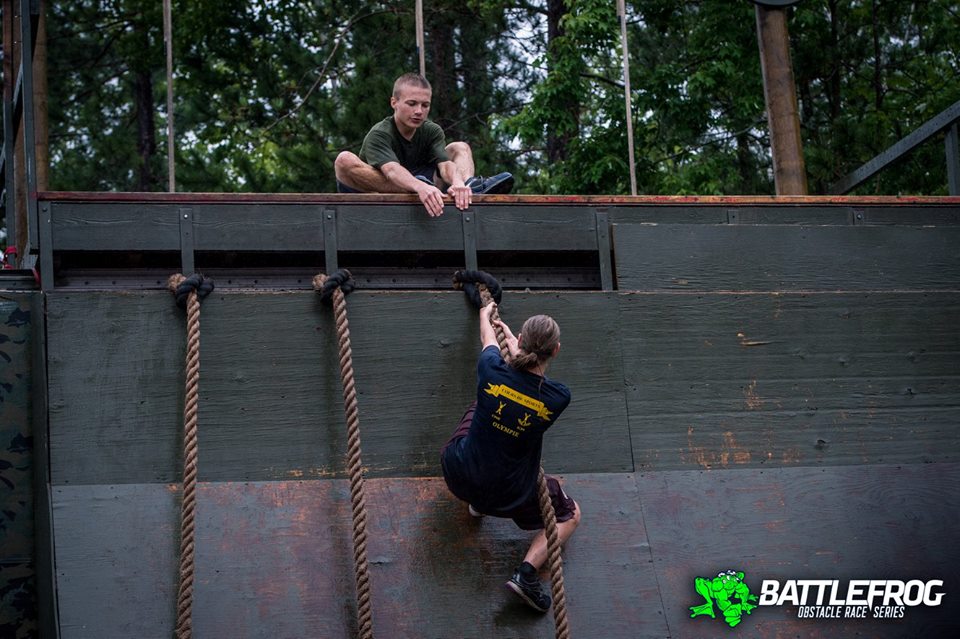 Many in attendance on race day have already heralded the course as an advancement for OCR and according to one participant "something special happened that day". 
Indeed something special did happen but it started well before race day. When I arrived with the Platinum Rig crew on Friday three race companies were working together to produce the event. Rushwood being the host site for the race already had many of their permanent signature obstacles up on the course but were zipping around on four-wheelers helping with marking and other miscellaneous tasks. What stood out the most was the presence of the XMAN Series, a popular Canadian obstacle race series. The founders of that race were working side by side with the American BattleFrog build crew and became one team all with the purpose of creating the best race possible.
I spoke with Bedard about this anomaly as it is rare to see prominent companies working together to help produce a competitors race. The closest we have seen before is at the small local level in the US or in the UK the Mudnificient 7. But this was something different. Bedard a proud Canadian who wanted to showcase the best his country had to offer said.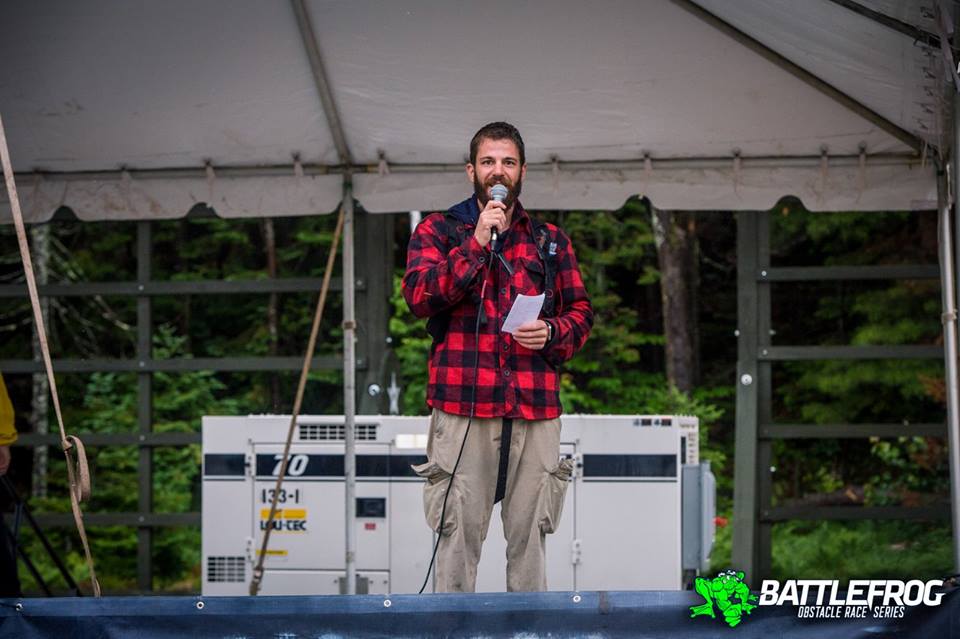 "Ever since I raced my first XMAN Race, I got close to their team. They became friends overnight and invited Claude and I to all of their events! We have become close friends on and off the course. When I got the job with Battlefrog, I wanted to have a little bit of the family feel from XMAN to BattleFrog.
So when we were figuring out how to cross the border with 5 x 53′ trailers and flatbed, we understood we couldn't bring wood across, so we needed people to build our wooden obstacles. I knew exactly who I would ask and after many  loooonggg emails chains, conference calls… Etc, we contracted them to build our obstacles that we could not build ourselves. Plus a couple more! I work hands in hands with them to modify their existing obstacles to fit our standards and to not have a
We worked hand in hand with them to modify their existing obstacles to fit BattleFrog standards and to not have an XMAN copycat feel. Flip the structures sideways, upside down, used their accessories differently, merged obstacles together, this way, many obstacles were like nothing ever seen or built before. They were amazing to work with and helped with no hesitations bring their experience to us and are a key part
They were amazing to work with and helped with no hesitations bring their experience to us and was a key part in this success! 
Francois at Rushwood has been incredible too! I choose this venue when I met him because I saw right away that he was a great guy! He is a 24-7 kind of guy, never asks always gives! He got us out of trouble many times during the build offering his equipment and time to ensure a great event. 
To me, the part I am truly the most proud of is to have brought BattleFrog, Xman and Rushwood teams all together! The more I think about it… This was the biggest accomplishment of my life I'd say and I am extremely proud of the result! Never been stressed of my life, as an athlete, but last week I stressed out, because I wanted to bring the best"
After the race winner, Ryan Atkins, commented the course was a "beatdown" but enjoyed the use of terrain and mentioned the 60 obstacles were definitely an extreme challenge for the weekend warrior and not for the faint of heart. Based on the observations at the finish line more than one racer shed a tear at the end of a heard fought battle.
"Bringing together 3 different companies' obstacles in one race is certainly an industry-first move and I can't commend Marco enough for his hard work on this," Atkins commented.
Hopefully, more companies will continue to adopt this model of working together in the future elevating the race day offerings for the participants. BattleFrog heads to western Canada this weekend to continue to give Canadians a taste what it is like to battle it out at BattleFrog Series.