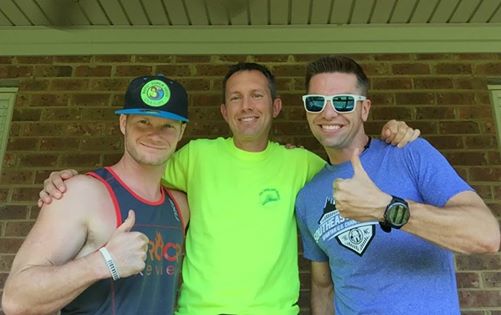 BROCR Media the producers of the BROCR Review web series have partnered with the charity For Those Who Would. The partnership is a synergy of the two companies both built from the mutual love of all things obstacle course racing. Effective immediately BROCR Review will donate all their revenue from product endorsements to For Those Who Would charity. 
BROCR Media was founded for the sole purpose of showcasing the amazing people who compete in obstacle course racing (OCR). We like to highlight human-interest stories that otherwise do not receive the coverage they deserve while at the same time helping to grow the sport of OCR by providing an insider's perspective into these challenging, but fulfilling races.
This mission synergizes well with For Those Who Would's mission which aims to support individuals prevented from participating in athletic and physical recreational activities due to debilitating injuries or chronic diseases. The goal of For Those Who Would is to make a positive and meaningful impact on the lives of those individuals.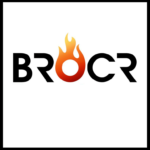 Founders, Bill Brumbach and Jacob Bosecker, of BROCR Media said this of the partnership;
We decided to work with Jeff Cain and For Those Who Would because we know how challenging it can be to find a charity where you know that the majority of the money you contribute is going to the intended cause. We have full faith in Jeff Cain and the charitable pursuits FTWW will engage in. Given the FTWW Board also consists of good friends Margaret Schlachter and Amelia Boone was more than enough convincing that FTWW was the appropriate charitable partner for BROCR Media.  
For Those Who Would founder and Board President, Jeff Cain said this of the partnership;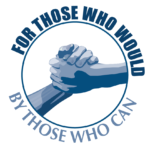 We are very thankful that BROCR Media chose us as their official charity.  Their positivity and light-hearted approach to obstacle racing and OCR athletes are so valuable to our community.  BROCR's focus on uplifting stories and inspiring athletes align perfectly with our mission to make a meaningful impact in the lives of others.  It's difficult to express just how appreciative we are that they are supporting our causes.
The founders of the BROCR Review recently stopped at Cain's house after returning from a race to give the first donation to the charity. BROCR Review and BROCR Media currently works with Spartan Race and other race organizations to bring stories from the industry through their web series. For Those Who Would continues to work with organizations such as OCR World Championships and other races and organizations to further the message.