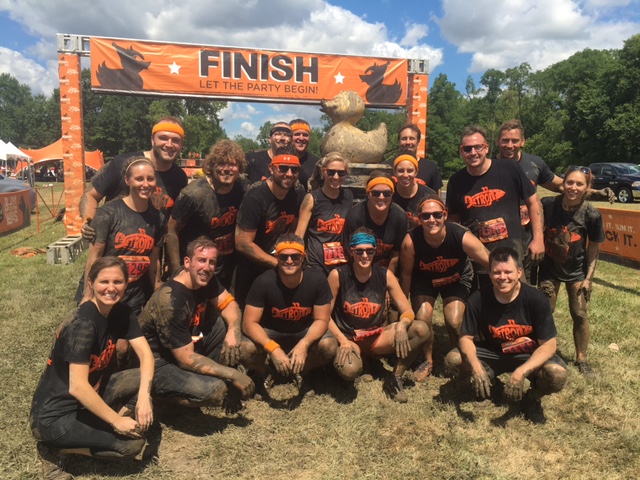 MuckFest MS mud run headed to Detroit over the weekend. MuckFest MS has been around for years not only offering a family friendly mud run experience but also at the same time raising money for the National MS Society. Millions of dollars have been raised over the years and awareness of both the event and cause continues to grow. MuckFest MS recently hit a milestone in for the National MS Society.
Over 2,000 participants came out to participant in the event outside of Detriot over the weekend for the third year in New Boston, Michigan. While participants challenged themselves on one of the muddiest courses of the year they also helped raise nearly $200,000 for the National MS Society. Muckers got to experience our Walk on Water obstacle in absolutely perfect weather.
Raising $200,000 dollars for MS research helped to propel MuckFest MS past a new milestone with over $24 million dollars raised over the years for the National MS Society. According to a spokesperson for MuckFest they are quickly closing in on $25 million dollars raised for the cause. Muckfest MS continues to offer a great mud run experience and continues to help raise money and awareness for a debilitating disease.
---
Use discount code MUDRUNGUIDE for $7 off your MuckFest MS registration!