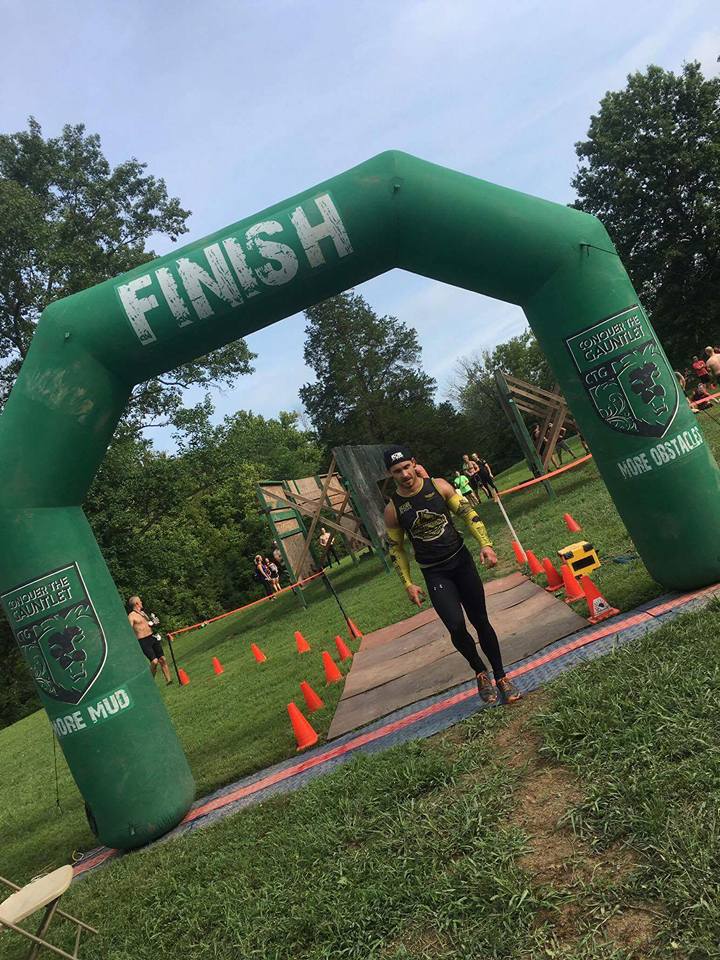 I have heard a lot about this race company Conquer The Gauntlet (CTG) who puts on races primarily here in the Midwest where I live. Until this weekend, however, I had never actually done one of their events. I had heard about how their obstacles are brutal and how only a select few can actually finish the races with their bands (it's a belt in CTG). I guess your question could be, "were you nervous?" I am always nervous coming into a race, or more like fired up. Nervous isn't a good way to explain the way I feel going into a race. Am I nervous about The Cliff at World's Toughest Mudder? No but it does give me that feeling in my stomach when I look over the edge. Maybe I'm just better at channeling that energy than others?? I don't know, but what I was coming into my first CTG experience was PUMPED! I saw this event as a challenge, much the way my first BattleFrog was a year ago.
Venue & Race
The venue for this CTG race was a state park outside of Louisville that was actually the same location as the Louisville BattleFrog earlier this year in which I was not a participant. This location was a great place to hold a race because it presented all of which I feel should be included in an OCR, and the course designers utilized a bit of everything in this 4+ mile race. The layout included a steep hill climb while carrying a large log, a lot of rolling trails and woods, a couple of swims (one long one which I will get to a little later), and of course the vaunted CTG obstacles that included their signature Stairway to Heaven, which will be at OCRWC, and the daunting Pegatron with its 2% completion rate.
This race was smaller by most OCR standards, at least for a regional/national level multi-race brand, with about 1,000 participants, but that actually worked to our advantage in this instance because of a few bottlenecks in the course. I'm sure the course designers took this into account considering this was their first time here that their numbers would be a little lower so they could afford to challenge us early and often without too many issues… And that is exactly what they did!!!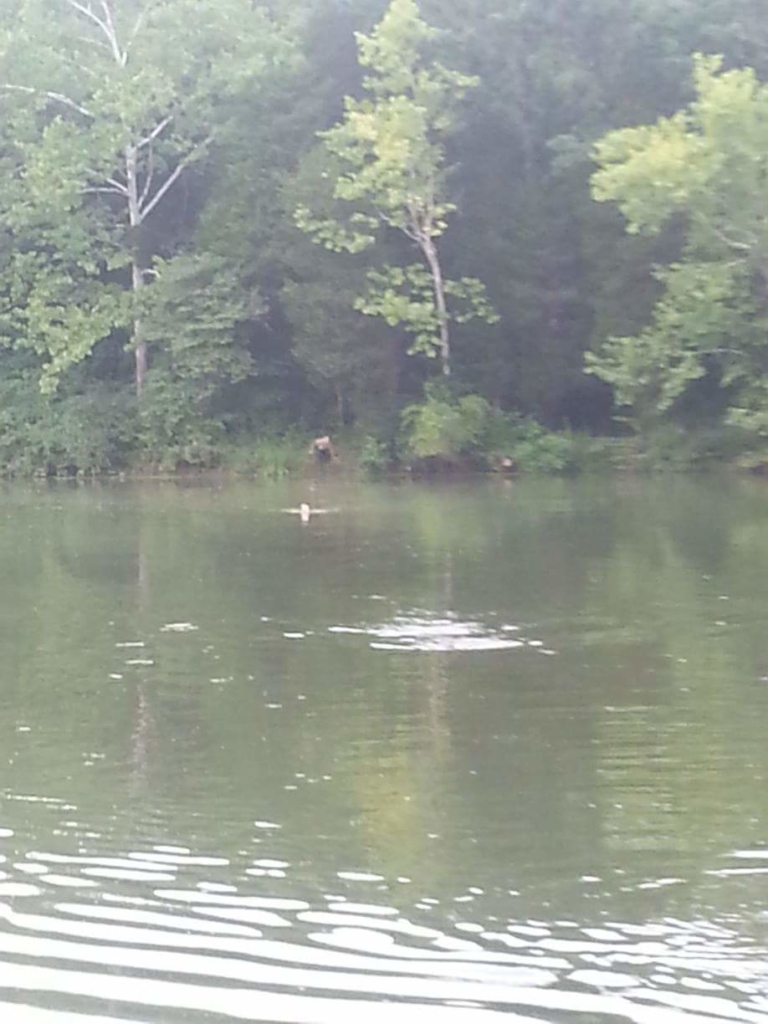 Within about 400 yards of the start we were faced with a short swim and almost immediately thereafter a 10 foot vertical rock wall with advanced grips that got even more challenging given the fact we were wet from the swim. A few of these weren't fully tightened, so their movement only added to the difficulty. This caused a mild back up and we had only begun! I was through on my third attempt but this pretty much set the stage for the race. I had to be prepared to fail the more difficult obstacles once or twice before making it through. This made for an awesome event in my mind, but I can image made for a day of frustration in the minds of less experienced racers.
This type of a race plays to my strengths which is basically anything upper body that slows down faster runners is my preference. Anything body weight specific and I am really strong! Stairway to Heaven and Pegatron which both give a lot of racers hell were not very difficult for me. The heavy carry up the mini-mountain was tiring but doable. My vertically challenged self was even able to scale the 12.5 foot Great Wall on my second try. In fact, it was the wet Tarzan Swing (CTG version of the Rig) that gave me the most trouble mainly because it was slick. You see it was right after the 70 meter swim so everyone was soaked… Yeah, yeah the swim, I know I'm getting to that. Patience Daniel-son!
Post Race Reflection
In the end, this race was everything that I expected and was looking for. It challenged the racers in every way an OCR should. It is a great event for the Elite level OCR. However, I do feel there are few things that need to be considered if CTG wants to continue to grow. They have to figure out a way to continue to stay true to their brand without totally defeating the Average Joe who wants to come out and have a great experience.
For those people, this race would have been brutal! These are much the same type of growing pains that BattleFrog has been going through over the past year; finding the balance between the Challenging and the Defeating. The fact that there is an obstacle that only 2% of people can complete (Pegatron) and you can't find a way to make it a little easier for the open wavers baffles me because this isn't an obstacle where people can really help each other.

The other issue that needs to be addressed with this race and with ALL OCR's is the implementation of swimming as an obstacle. I feel this should be incorporated much more than it has been in our sport but it has to be done right. I said this was a first in many ways for me and this is another example. This race included a 70 meter swim which I have done in races before. This one also had an assist rope like other events. However, this race I was in the right place at the right time. I was a lifeguard for five years and never had to enter the water to save anyone. Luckily for one of my fellow racers I was person in the water when he got in trouble in the middle of the lake. I pulled him 30 yards to the approaching paddleboat and was off on my way.
However, in my opinion there needs to be a lot more when it comes to safety in the water at a lot of races. There needed to be at least two spotters at this location and at least two boats or kayaks in the water to get to racers who find themselves in trouble. Unfortunately, too many participants just aren't strong swimmers and, for some reason, refuse to work on it. Come on people, learning to swim enough to make it 200 ft is your duty. It's for your own safety; not just in racing but in life, but I digress.
All things considered, I loved this event because of everything that was presented to me. I feel that Conquer The Gauntlet did a great job in putting on this event and having a great course for us. It was great to see a lot of the better racers out there encouraging their fellow elites and helping the open wavers get through those tougher obstacles. This type of an event also lets you see the awesomeness of OCR an how everyone is out there helping each other get through it. This event presented the best of both of the OCR worlds; the competitive race as well as the camaraderie I love at Tough Mudders. I can't wait for my next CTG. I hope you will give this one a try as well!
Rating: 4/5
---
Have you done Conquer the Gauntlet? Leave your own Conquer the Gauntlet review and feedback…