Right now, as you stare at your monitor, runners & cyclists are making their way across the USA, ticking off some of the 4000 miles bringing fire departments coast-to-coast with Run 2 Respond Relay. Now in year 2, R2RR continues to develop with an amazing course stopping at hundreds of fire stations across the USA. Similar to the Olympic torch, the Run 2 Respond baton is making its way across the country from Maine to California – but in true firefighting spirit, this "torch" ain't ablaze.
Related Article: Run a Relay – Linking People & Places Forever
The course doesn't go through your area? You can join a virtual stage and get an entry to win a car! More on this below.
5 Things You Need to know about Run2Respond Relay:
Run2Respond Relay is a transcontinental relay open to all, and raises funds to support firefighters. It's not a competition, it's an experience – YOU are a part of the broken chain, bringing the baton from one fire department to the next!
NON. STOP. The relay started on Aug 1 at the Summit of Cadillac Mountain in Maine's Acadia National Park and runs 24/7 from start to finish as one long unbroken chain to the finish on the Santa Monica Pier in Los Angeles on Sept 2
There are over 400 stages in 20 different states – most exchange points are at fire stations.
Last year, our own Brett Stewart logged 45+ miles through the night with fellow OCR athlete Jason Farmer (and they had an awesome time!)
Don't want to run? You can bike stages as well – the goal is to respond and keep the chain UNBROKEN, from coast-to-coast, and cyclists are ABSOLUTELY welcome!
Support our first responders, help them support us!
Win. A. Car. (or shoes)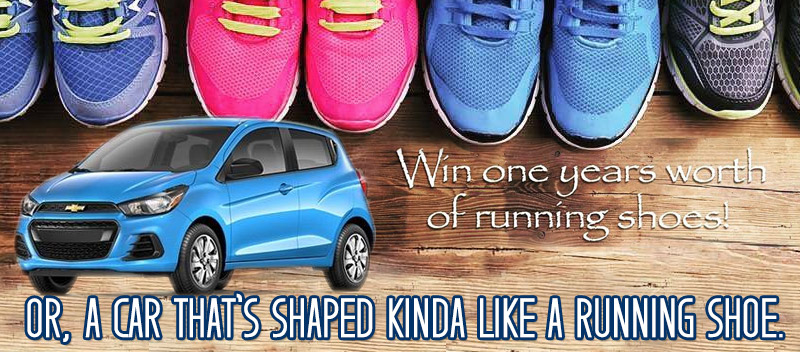 Last year, individual state managers provided their own vehicles, and drove to the transition spots to help the runners link up and keep the 4000-mile convoy on-track. This year, Run 2 Respond pulled in a sponsor to donate a cute little set of wheels… and one winner will keep it after the relay reaches the Pacific. For real. How? Well, it's pretty damn simple; everyone who signs up for a stage gets a ticket. 2 Stages? 2 tickets. Don't want to run or bike along with the relay? Join up for the virtual race and either log some miles on your own or simply hang onto your lucky ticket!
Since 4k miles can wreak havoc on your shoes (ok, your distance is likely to be 5-14 miles) one lucky winner will win one year's worth of free shoes! So, find your stage, sign up, get running, and think lucky!
Join Us!
Members of Mud Run Guide and Mud + Adventure will be taking to the streets along the route in TX, AZ, and CA – but we need your help too! Pick a stage near you or hop on a bus, train, plane, or your car to get to a spot! This is a great opportunity for an adventure, so don't miss out. To find your stage, go here and click any of the state tabs at the top.
About the Firefighter Five Foundation
The Firefighter Five Foundation is an organization dedicated to supporting the physical and mental well-being of America's first responders. We are also dedicated to helping first responders who want to give even more to society to reach their goals, whatever that may be, through charity, awareness or fundraising.