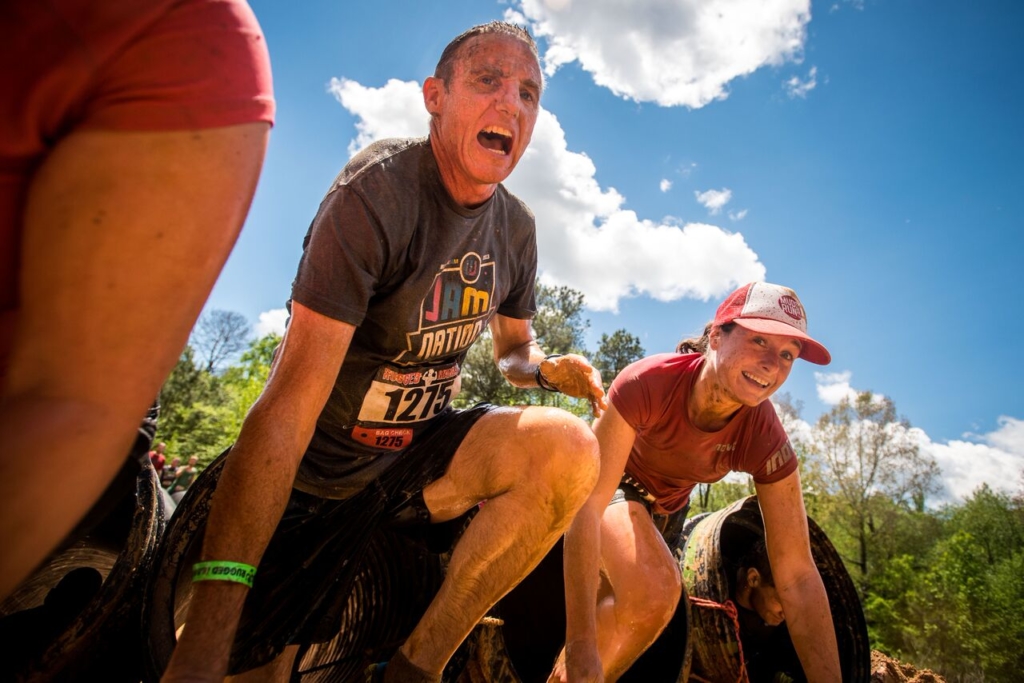 The obstacle racing landscape is dominated, at least in the social media groups, by a few organizations. In reality, the obstacle racing landscape is vast and diverse, with everything from international corporations to local mom and pop races run by enthusiasts who want to share the love of OCR with those in their community. Then there are other events, ones which many may have heard of but never actually done.
These are the silent giants of the obstacle racing industry. These organizations have been around for years producing quality events drawing in thousands and even tens of thousands on a weekend to an event. These series plug along weekly without much fanfare helping to keep the industry thriving. Often these series are aimed for the weekend warrior which prompts those "serious" about OCR to write them off immediately. However, these series are the one blazing the way into new smaller markets in the United States and beyond.
It only seems apt to start with one of the biggest of the Silent Giants first; Rugged Maniac. Since 2010, Rugged Maniac has been in the obstacle racing game. That first event held in Southwick is a far cry from the polished event produced today. After completing that event in 2010 this was my reaction sent in an email to a friend;
Rugged Maniac 2010
The Good:
This race was on a motocross track in MA. The course was not too challenging but it was great for spectators as they could see almost the whole course. Obstacles were nothing special and it did not feel like a true 5k. Parking was easy and convenient. People were nice and helpful. Bag check was really simple and easy! These guys sent you an electronic registration packet about a week before the event with your start time and all directions and information pertaining to the event. It was super helpful!
The Bad:
Spectators had to pay to watch. The start and finish were far removed from the rest of the event and all after event activities. Have to say missed getting that finishers medal at the end, but really not that big of a deal.
Since that first event the company as has the whole industry, grown and changed. Those initial complaints I had after their first event in 2010 have vanished, a few years ago Rugged Maniac introduced finisher medals and removed the spectator fee. The course now have a variety of obstacles over their 5K course distance with most races have 26 or more obstacles packed into a course. After the initial Rugged Maniac, I found myself missing the event in 2011 due to work and then time moved quickly and Rugged Maniac continued to grow but our paths did not cross again until this past spring.
Rugged Maniac and Shark Tank
Rugged Maniac would jump into the national spotlight when it was featured on the popular series Shark Tank and would receive an investment from Mark Cuban owner of the Dallas Mavericks among other sports endeavors. This investment would allow Rugged Maniac to continue to grow and continue to reach new markets. For Rugged Maniac, the growth has been slow and steady. The team carefully researching a new market before putting on an event to ensure a good turnout on race day.
Rugged Maniac 2016
I drove up to the Rugged Maniac event in Virginia this spring to see how this company had grown over the years. It had been six years since first introduced to Rugged Maniac and upon stepping out of my car I saw the growth of the company. Walking through the big arch, through the automated registration, and into the festival area with a stage, mechanical bull, kids bounce house, cornhole sets near picnic tables, and a huge tent for spectators to hang out was a far cry from the event I attended years ago. The start and finish were right in the festival area and massive obstacles were in sight for spectators (no more fees for spectators) to roam freely and see about a half dozen obstacles from the festival and more just a short walk away. Over eight thousand people would step onto the course that day in Virginia despite over a week straight of rain, and more rain on race day.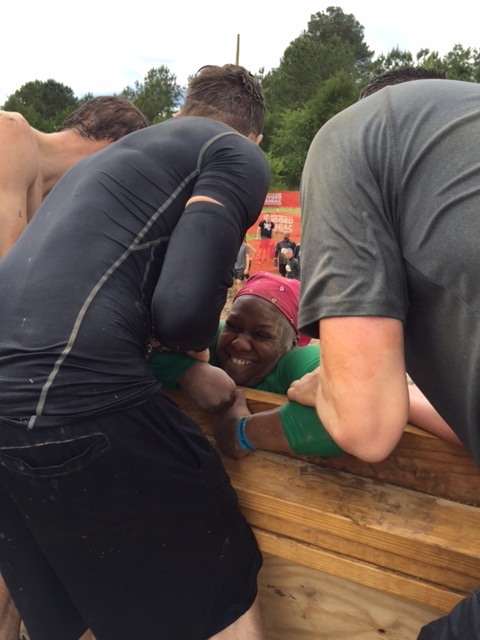 I would toe the line around noon with one of the founders and COO of the series Rob Dickens. Dickens was unlike any race founder I had met in the past, he showed up in a non-descript black shorts, black shirt, and Vibram Five Fingers. The fit 30-something told me on the course he likes to run as many events as possible each year and enjoys jumping in anonymously in the middle of the day to gauge how the participants are enjoying the course. I jumped in and helped numerous participants during our run and we both spent easily over 45 minutes at the last obstacle helping people up the quarterpipe. Most never knowing it was one of the founders of the series helping them over the challenging obstacle made, even more, challenging on that muddy day.
At the finish line, a hefty medal was strung over my neck with a morphed logo from the original logo from 2010 and earlier a female-specific cut and a logoed shirt was given at registration. As the industry has grown up so has Rugged Maniac, silently and slowly growing into one of the major players in the obstacle racing industry. The future looks good for Rugged Maniac as they continue to draw thousands to each event with over 50% returning for a second, third, or even sixth time to the event. For those who have been putting off a Rugged maniac thinking it's too easy, or just a 5K or other excuse it is worth checking out the event and clicking it off a bucket list at least once. Rugged Maniac truly is a Silent Giant in the OCR world.