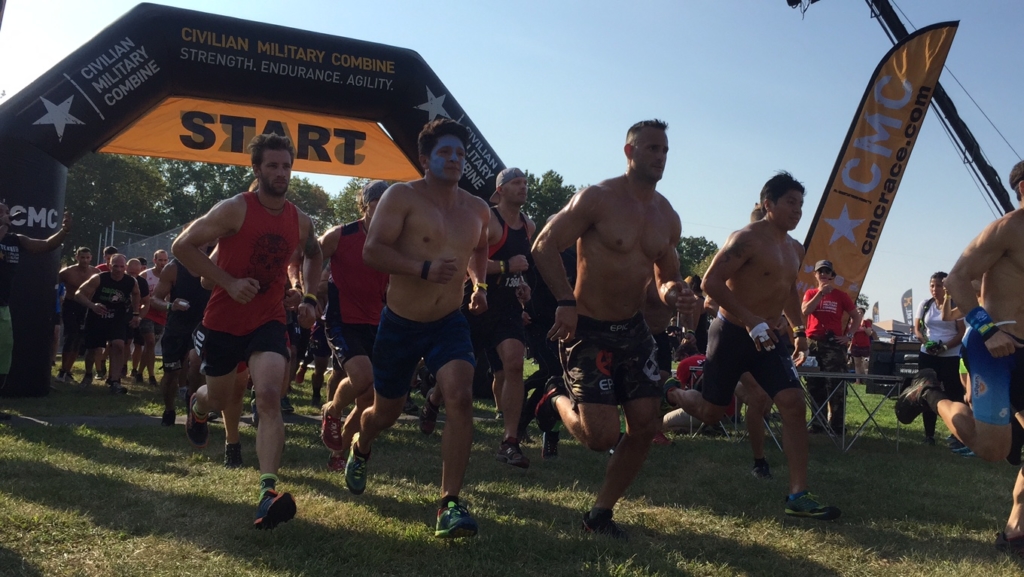 Civilian Military Combine (CMC) made it relaunch at Fort Hamilton over the weekend. Athletes from around the northeast converged at the U.S. Army Garrison Fort Hamilton for this unique hybrid obstacle race. OCR veterans Alexander Nicholas and Elise Fugowski would take top honors on the day as around 1500 battled it out in the muggy heat in Brooklyn, New York. 
---
Civilian Military Combine's Fort Hamilton brand relaunch event proved to be a tough one for athletes who had to deal with several new-to-the-industry obstacles, the challenge of doing The PIT in the hot sun and the oppressive humidity blanketing the U.S. Army Garrison Fort Hamilton in Brooklyn, New York.
Fort Hamilton, the military installation that is a combined community comprised of active duty Army, Navy, Air Force, Marines, Coast Guard, and National Guard Reserve components, saw obstacles interspersed with cannons, tanks, and anti-aircraft guns used in conflicts ranging from the Civil War to the present day.
"The public's response to the relaunch of Civilian Military Combine was incredibly strong and the feedback to CMC Fort Hamilton has been overwhelmingly positive," said Rich Rosa, CMC managing director. "We're thrilled to be able to provide a platform to honor our heroes – military personnel, veterans, first responders and everyday people – who persevere and overcome life's daily obstacles."
Tickets are now on sale for CMC Fort Hamilton 2017, which will be held on Saturday, September 16, 2017.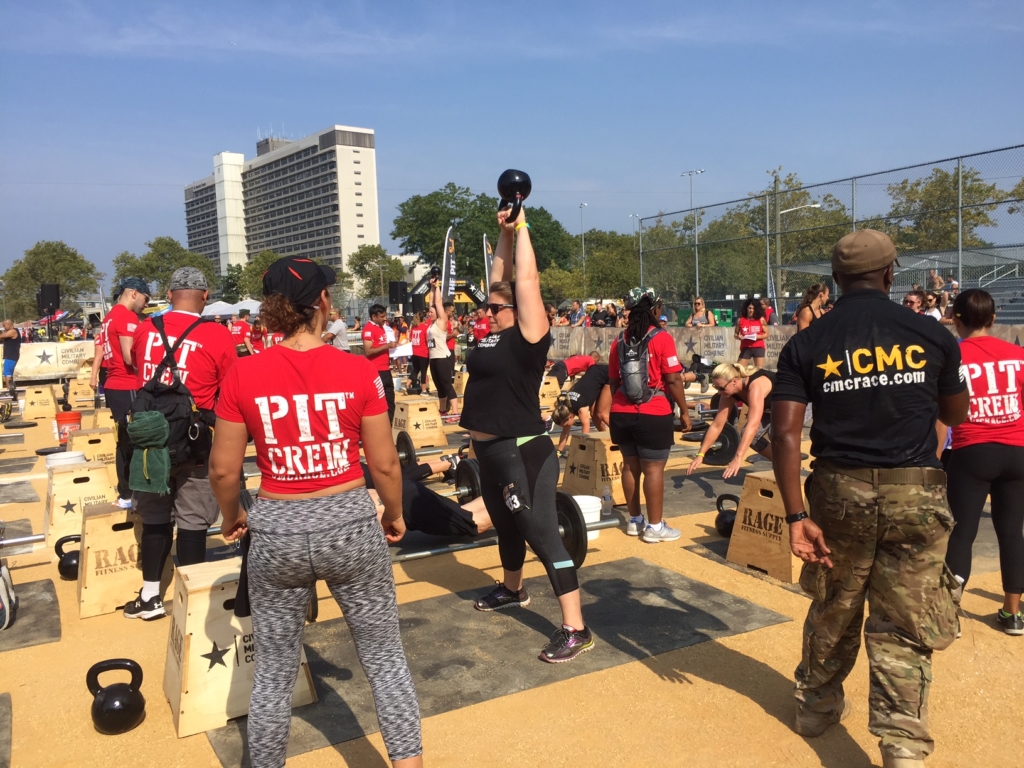 CMC stands apart from other obstacle course races because it is a true hybrid obstacle course race (OCR). The CMC heat starts in the adrenaline pumping strength element called The PIT™ followed by a five-mile race with 25-plus military-grade obstacles.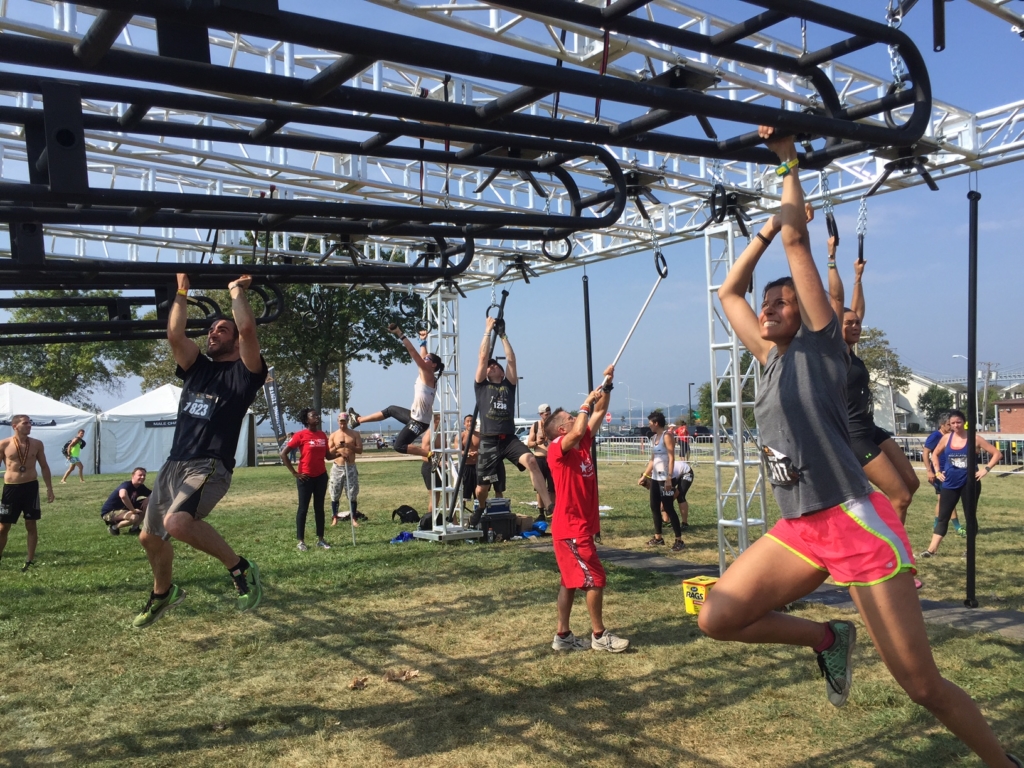 The PIT™ is a Workout of the Day (WOD) functional fitness AMRAP (As Many Reps as Possible) timed component that, as demonstrated at CMC Ft Hamilton, is designed to level the playing field between strength athletes and endurance runners to determine the best overall conditioned athlete.
The official CMC PRO results for CMC Fort Hamilton held on Saturday, September 10, 2016, are as follows: 
CMC PRO Men's Heat
Name – Hometown – Points – Prize
Alexander Nicholas (New York, NY) – 1,905 pts. – 1st Place Overall Male – $750.00
Michael Day (Merrimack, NH) – 1,747 pts. – 2nd Place Overall Male – $350.00
Neal Amato (Jersey City, NJ) – 1,639 pts. – 3rd Place Overall Male – $150.00
"I'm honored to be the CMC PRO male winner for CMC Fort Hamilton," said Alexander Nicholas. "CMC is a unique obstacle race event that truly tested my mental and physical capabilities. There is no doubt that The Pit helps to truly define who are the greatest hybrid athletes."
CMC PRO Women's Heat `
Name – Hometown – Points – Prize
Elise Fugowski (Central Valley, NY) – 1,942 pts. – 1st Place Overall Female – $750.00
Jessenia Morales (Hamilton, NJ) – 1,570 pts. – 2nd Place Overall Female – $350.00
Lauren Casavant (Gardner, MA) – 1,442 pts. – 3rd Place Overall Female – $150.00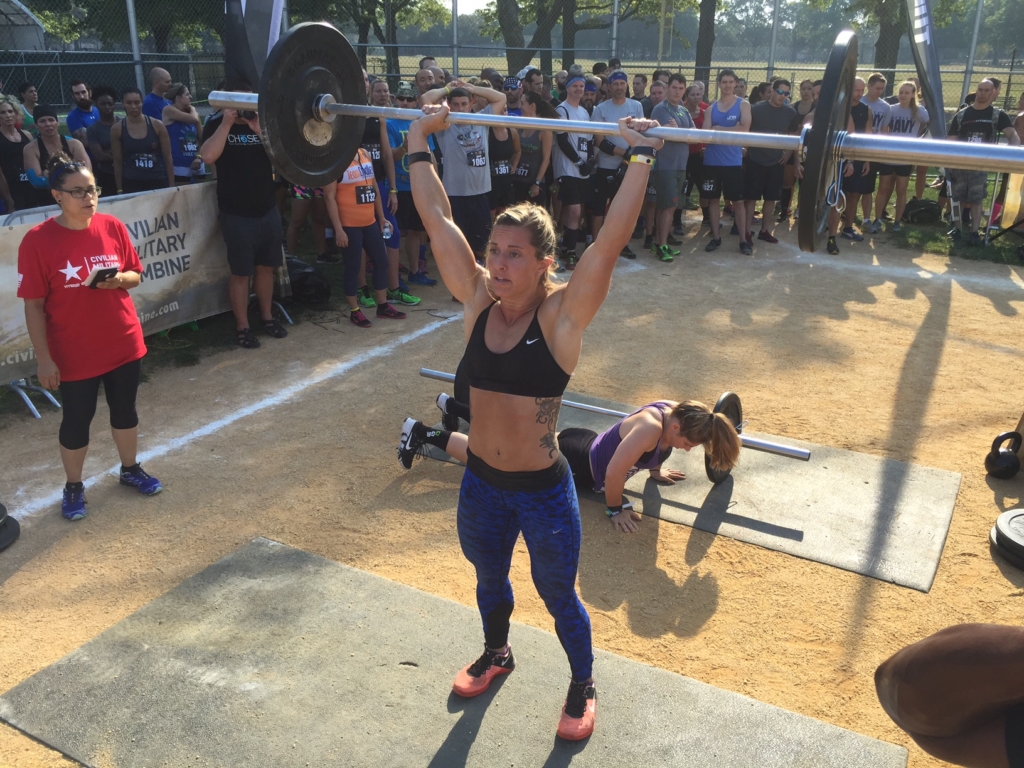 "CMC is the only race out there where you get to showcase being a hybrid athlete," said Elise Fugowski. "The PIT was all about barbell cycling and strength endurance. You had to push through the pain and keep moving. The race itself was super fun. It was mandatory obstacle completion (my favorite) with some heavy and difficult obstacles. The event is a great opportunity to put your athleticism to the test!"
Full race results and event photos are expected to be available this week. Links will be posted to the CMC social media channels as soon as they are available.
A portion of the CMC Ft. Hamilton proceeds benefitted the United States Army's Family and Morale, Welfare and Recreation (MWR) program at Ft. Hamilton. Army MWR is a quality-of-life program that directly supports readiness by providing a variety of community, soldier, and family support programs, activities and services. http://hamilton.armymwr.com/us/hamilton.
---
Use discount code MRG for 30% off your future Civilian Military Combine registration!