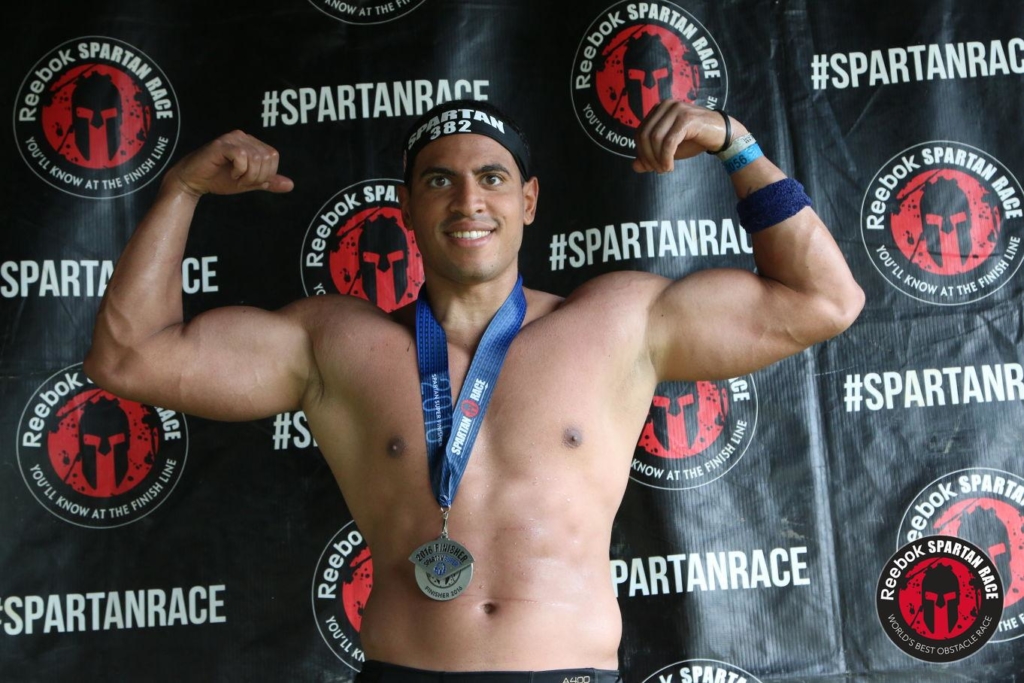 Name
Mark Barroso
Age
25
Lives
Ridgefield, NJ
Occupation
Editor/Writer
Favorite OCR series
Spartan Race
Favorite obstacle
Spartan Race Ape Hanger and Terrain Race Monkey Balls
Least favorite obstacle
I love all obstacles! I will say that it took me about five Spartan Races to complete the spear throw.
Ideal race distance
3-6 miles. I've only done two races longer than 10K in my life.
2016 OCR goals
My 2016 OCR goals were to qualify for OCR World Championships and earn my first ever Spartan Race Trifecta.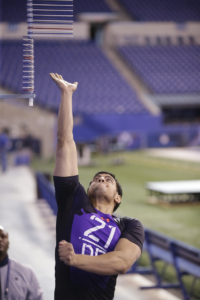 Brief bio
I was raised by a single mother and lived in four different cities by age 14. I wrestled freshman, sophomore, and half of junior year, but I broke my collarbone during practice one day and that ended my wrestling days. I played football sophomore, junior and senior year in high school, starting as the varsity defensive end for half of my junior year. Senior year I started as an offensive lineman and defensive end and competed in high jumping. I also wrote for my high school newspaper.
In college, I played football (linebacker) freshman and sophomore year at The College of New Jersey (TCNJ), joined Alpha Chi Rho National Fraternity where I served as Recruitment Chair and Intramural Chair, wrote for the student newspaper, and started an internship at American Media Inc. during my junior year. Within six months of graduating, I was an Editorial Assistant. I moved up to Editor within a year and now I'm a freelance writer for Muscle & Fitness and other publications, including Spartan Race and Tough Mudder.
Overall, since doing my first OCR in 2014, I've written at least 20 articles related to OCR for various publications.
Social media
Instagram: @barrosofit
Twitter: @Mark_Barroso
Periscope: @Mark_Barroso
Facebook: Mark Barroso
Snapchat: barrosofit
Website: www.barrosofit.com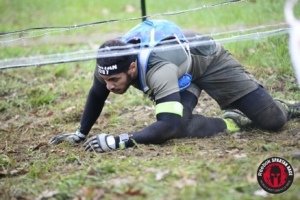 Why do you compete in OCR?
The bottom of my Hurricane Heat bucket reads: "To have fun, build discipline, and challenge myself." I've found ways to do at least one of those things at every OCR I've been to. With that said, I truly enjoy trying new fitness trends, classes and events, so who knows what other sports/fitness disciplines I'll dabble with next year. I do know that OCRs will remain part of my monthly schedule next year.
What is your favorite part about the sport?
In a broad perspective, my favorite part about the sport is how literally anyone can get involved. Since some courses are only three miles, it doesn't take much training to be able to be complete a course. An amateur strongman, bodybuilder or triathlete has to put in many hours of training and dieting to even complete one event. So, the fact it's so accessible makes it a great selling point for those who race. From the race companies' perspective, I can see how this is a double-edged sword as the cost of producing races is rumored to be $400,000-$500,000. In my personal opinion, my favorite parts of OCR are the welcoming community and unique training stimulus-running, crawling, carrying, jumping, all in one.
Have you overcome any significant setbacks, such as injury, personal trauma, etc.?
I've overcome addiction at a couple points in my life and my father struggled with alcoholism. Injury-wise, I haven't broken anything since high school so that's all that matters!
How did growing up without a father affect your upbringing?

Not knowing simple things about your father can be embarrassing for some but for me, that's not how it affected my upbringing. I was never embarrassed by the fact that no one was watching my Little League games or basketball games in elementary school. I was affected from the lack of knowledge I had. In elementary school, this meant no one taught me to ride a bike, throw a football, or had the "man-to-man" talk with me. As an adolescent, it was less about skills learned than lessons learned. Having rules and a voice of reason aside from those of your mother is helpful for most 18-year olds, especially athletes looking to take their game to the next level. I think this lack of knowledge growing up contributed to my writing skill because I started writing in a personal journal in 5th grade for fun, recording what occurred that day and what I planned to do in future. This is how I learned things and I wrote in that journal up until the end of college.  All in all, the negative effects, which were lack of knowledge and reasoning, were turned into positive effects-discipline and determination-largely thanks to the weight room.
You started smoking cigarettes when you were 14 and finally quit earlier this year. Why did you start smoking in the first place?
I was 14 years old and my mother didn't want me going to the high school of my town. We were either going to move or I would attend a Catholic school, since I attended Catholic elementary school. In order to see if I was interested in one school, I enrolled in a summer program, where there were textbooks but no real homework. It was a way to meet other prospective freshman and get to know the classroom experience. I buddied up with one kid there after "school" where we would talk and somehow one day we were smoking cigarettes in a parking lot. We would go on to ask other random adults on the street to buy cigarettes for us from stores and sadly they did. We may have even tried to buy them ourselves at convenience stores and succeeded but I don't recall. Interestingly, I wound up moving and not attending that school. It was my New Year's Resolution to not smoke AT ALL, not one cigarette, and I've stuck to that in 2016. I believe signing up for OCRs early in the year and late last year motivated me to stick to the goal.
What sports did you play growing up? What were some of your accomplishments?
High school football: Bergen County Scholastic League Honorable Mention, Most Improved on my team,
Lineman of the year on my team
High Jump: Silver Medal at Ramsey, NJ Relays
College Football: Scholar Athlete Award (3.5 GPA as a student-athlete)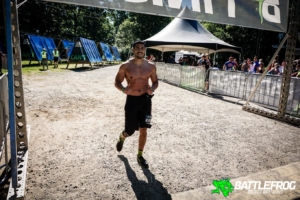 Tell me about a time when you experienced a lack of motivation. What caused this and what did you do about it?
I never lack motivation. I always look at the glass (or shaker cup) ¾ full, with only ¼ left to reach your goals. I'm realistic in setting goals and realize that they may take longer than I expect.
What went through your head the first time you crossed the finish line?
I don't remember exactly what I was thinking the first time I crossed the finish line. I know that what drew me to sign up again (and again) was the fact that you don't know what to expect. My thoughts on the "You'll know at the finish line" quote is that racers really can't prepare for what they'll encounter on race day, unless you've designed the course and podium that race. But that doesn't happen, right?
Describe your OCR training routine.
In 2015, I followed an OCR training plan designed by Hunter McIntyre. Then, I did the Muscle & Fitness 60 Day Revolution workout routine at the end of the year. In 2016, I've yet to follow a structured training program like these but overall, I'd say I've gone on more long runs (for me, that's 8-10 miles) than ever before. In 2016, on average, I've lifted weights 1-3 times a week and run 1-2 times a week. Those numbers will hopefully increase soon.
My lifting sessions usually start with a barbell exercise, whether it be bench press, squat, deadlift, overhead press or row. I'll do that exercise for strength, trying to reach a 1-3-rep max, then I'll work for either hypertrophy or muscular endurance, usually hypertrophy. I'm making this up now but one routine I'd do in the future would be: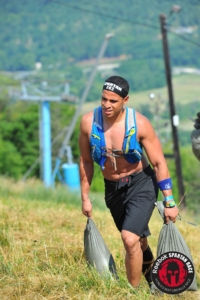 BACK
1. Deadlift
— Sets: 6
— Reps: work up to 3RM
2. Lat Pulldown (superset with strict pullups)
— Sets: 4
— Reps: 10-15 on pulldowns, 5-10 on pullups
3. Bent Over DB Lateral Raise
— Back Extension
— Rear Delt Fly Machine
— Sets: 4
— Reps: 15-20
4. Full Body AMRAP: 15 minutes
— 20 Wreck Bag Front Squats
— 15 Kettlebell Swings
— 20 burpees
— 20 situps
— 20 resistance band curls
I'm gonna go out on a limb and guess that you're one of those guys who hates running but loves obstacles and heavy carries. Do you feel there's enough of a balance between running and obstacles at races?
I feel like I'd have to do a long race, like World's Toughest Mudder or an Ultra Beast, to best answer that question. I will say, look at the top male and female finishers of any OCR series.  What are their backgrounds? What do they like to do? Cross country skiing, track and field events, and ultramarathons. These are not aerobic activities by accident. The fact that these top OCR athletes combine incredible endurance in real terrain with functional strength is unlike any other sport. Personally, as someone who weighs between 195-200 pounds, I'd find it even more amazing if someone my weight starting  winning a lot of races out of nowhere.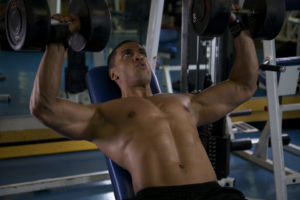 Where do you see yourself 10 years from now?
I know for sure that I'll be done paying off my undergraduate loans, as I've been very diligent in my first couple of years paying it off. I don't like to look that far into the future as I'm focused on the now.
Give me a fact about yourself that would impress most people?
I've bench pressed 315 pounds.
What are some of your favorite projects that you've been a part of for work?
My favorite journalism projects have occurred while at American Media Inc. Meeting professional athletes is fun and my two favorite interviews were with Ronda Rousey and Conor McGregor. Most of the projects I've worked on whether it was with American Media Inc., another publication or Barrosofit, have been my own ideas. These are things that YOU, the health and fitness enthusiast ask, write, or talk about in the gym, online, at OCRs, etc. Furthermore, I'm very thankful for the fact I was able to share several articles about OCR and its athletes for Men's Fitness, Muscle & Fitness, FLEX, and M&F Hers in the past few years.
Women typically get most of the attention when it comes to eating disorders, but it is definitely an issue for men, too. As someone who covers the fitness industry, how prevalent would you say this is for men?
I don't know any bodybuilders with an eating disorder and I've never dealt with it. The DSM-V (psychology book) lists body dysmorphic disorder as a mental disorder that involves obsessing over one's physical appearance because they are unhappy with it. Within that categorization is muscle dysmorphia, the belief you are too small and not muscular/lean enough, even if you're already big and ripped. Do I think that stuff exists? Well, no bodybuilders have told me they have diagnosed body dysmorphic disorder or muscle dysmorphia, so I have no first-hand evidence of its existence.
The thing is, like in OCR, being one of the "best" bodybuilders/fitness competitors comes with more rewards. This is an interesting topic to me because although OCR is so much more accessible in terms of actually competing, if you asked the average American, "Would you rather be really good at running and completing man-made obstacles or have a body like The Rock?" what do you think they would choose? I'm stuck somewhere in between and with every OCR that my mind is strengthened, I'm reminded of how trendy "health" is right now.
Give me a summary of your website and why you created it.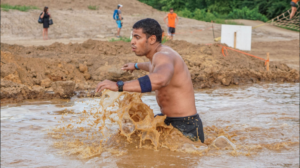 I just launched my website, www.barrosofit.com in July so I'm still working out the kinks of the design. The objectives are:
1.  To serve as a place for me to share my original content, a lot of which is OCR-related, to the public
2.  Be a place where writers/athletes can submit stories about themselves or any topic they're interested in
3.  Showcase some of my previous work in Journalism and modeling, providing a way for photographers and publications to contact me.
It's funny because at home my friends call me "Barro" (bah-row) so when I tell them my business is Barrosofit, they say "Oh, like 'Barro is so fit.'" So, Barrosofit is both my last name + fit and a play on words.
What is your opinion of OCR TV coverage?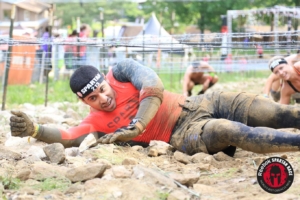 I think OCR has done a great job getting mainstream TV exposure and "Rise of the Sufferfests" will become the go-to film for anyone who wants to learn about OCR. "Spartan: Ultimate Team Challenge" did more than share Spartan to the viewers at home, it likely motivated the friends and family of those casted to try a race themselves. It'll be interesting to see what BattleFrog does on ESPN in 2017 and I enjoyed the action in 2016. With Civilian Military Combine being broadcast on SNY and Tough Mudder coming to CBS, things are looking great for TV. I think OCR programming moving to a live setting will really be the difference maker in the future. Most sports are live, why not OCR?
I'm a WWE fan and I think having your own network is a great idea. I can see Spartan getting into a situation where each race has a team broadcasting live on Spartan network with interviews, analysis, footage, etc. Plus, the network would have other original programming like reality/competition shows.
Which athlete from the big-four sports (football, baseball, basketball, and hockey) do you think would do best if they switched to OCR?
I'm not sure who would do best from the NFL but I know the New Orleans Saints have been into CrossFit for years, so maybe Drew Bress should give it a shot? Realistically, I think former NFL punter and fitness lover Steve Weatherford should try one out as I think he'll enjoy the warm community and find the "stop and go" similar to football. For baseball, I'm a Mets fan so seeing Yoenis Cespedes power through obstacles would be a sight to see. Realistically, I could see an all-around talented athlete like Mike Trout do well in OCR. From the NBA, LeBron James doing an OCR would likely prove what we all already know: he's superhuman. I don't watch hockey but I know John Taveras has been playing hockey since he was a young boy so he has the intangibles for an OCR.
Are you pursuing any achievement this year, like a Spartan Trifecta or running one race from each of the major series?
I've accomplished my goal of achieving a Spartan Trifecta and qualifying for OCRWC (Age Group). I'm not sure if I'll accomplish these goals this year, but I'd like to try both Bonefrog Challenge and Savage Race in 2017, in addition to earning a double Trifecta.
How many medals do you own and what do you do with them after the race?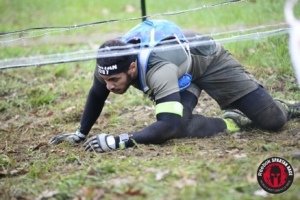 I've only completed 19 events since 2014, 13 of which were in 2016! With multiple laps included this adds up to 23 medals, two Tough Mudder finisher headbands, and a dogtag. In terms of toughest course, it's definitely a tie between the Spartan Beast medal from NJ and the three medals I earned in Palmerton, PA for the Spartan Super, Hurricane Heat and Sprint. I have the wooden Spartan medal hanger. I know, I should Scoutsee it.
Outside of OCR, what is your biggest passion?
My two biggest passions are inspiring others to find happiness and purpose through physical activity and writing. Whatever movement you enjoy, go do that regardless of what anyone thinks. What do I like to write about? Health, nutrition, fitness, and gear, mainly, but whatever the topic, I can turn around a well-written, informative and entertaining piece.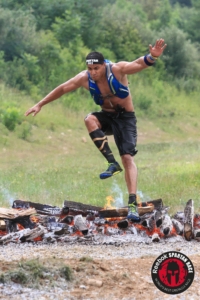 Pretend you're a race director for a day. Describe the course you would design (including pre- and post-race festivals, if you'd like).
During the pre-race, I'd have a dynamic warmup session that includes every athlete. So, not people stretching in a closed square, but lines of people performing moves like high knees, forward/backward lunges, hip rotations, and more to get ready for the course. The warmup would be emphasized as a prerequisite for the course because although our hunter-gatherer ancestors might not have warmed up to catch dinner, we are not them. Way too many people get avoidable cramps/injuries.
When it comes to course design, it would depend on the type of event I'm directing. Tough Mudder is great with obstacle innovation so I would want their latest (safe) obstacles on the course. I hear this Norm guy can cut trees down to make obstacles. Let's keep that.
For elite competitors, there should be a qualified referee at every obstacle to ensure the obstacles gets completed properly. There should be mandatory obstacle completion but I would incorporate burpees into the race somehow, either as an obstacle itself, or as an optional obstacle that would lower your time. For example, set up certain mile sections that would be random each race where you have the option to do 100 burpees to shave five minutes off your time. So, today, you can do 30 burpees in a row during miles 1-2 and 7-8 to get minutes back, but next week those "allowable" miles would be different.
My last idea is to have weigh-ins the morning of elite races. Not weight classes, but weigh-ins. This way, elite races know how they rank against people of similar weight.