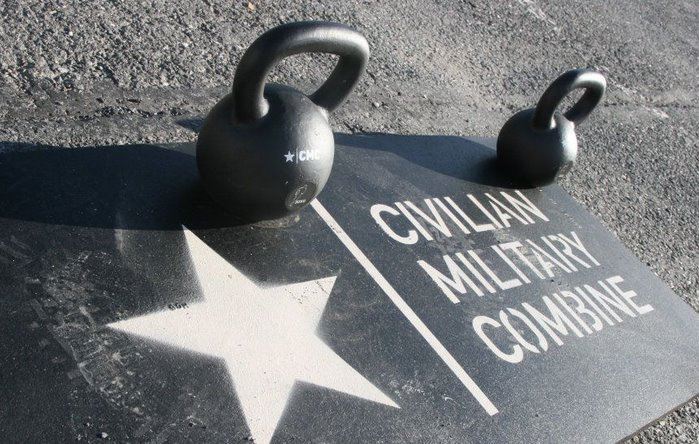 Civilian Military Combine the first hybrid obstacle race is about to make it's relaunch at Fort Hamilton in Brooklyn, New York next weekend. Civilian Military Combine is a unique event that features "The Pit" and then goes right into the obstacle course. For many this is a new concept and Mud Run Guide connected with Garfield Griffiths to talk about the race format in this Skype interview.
For many the idea of "The Pit" can be intimidating, in this interview Griffiths eases many worries and even talks about the race only option for those not ready to take on "The Pit". Griffiths lays out the exercises that participants should expect to see on race day as well as talks a bit about the origin of the company. Also, two OCR heavy hitters will be at the relaunch with Amelia Boone hosting the SNY special being filmed and Coach Pain working "The Pit" area. It will be an exciting event. Check out Mud Run Guide's video below for all the details and learn why "The Pit" is not as scary as it seems.
Civilian Military Combine Interview
---
Use discount code MRG for 30% off your Civilian Military Combine registration!