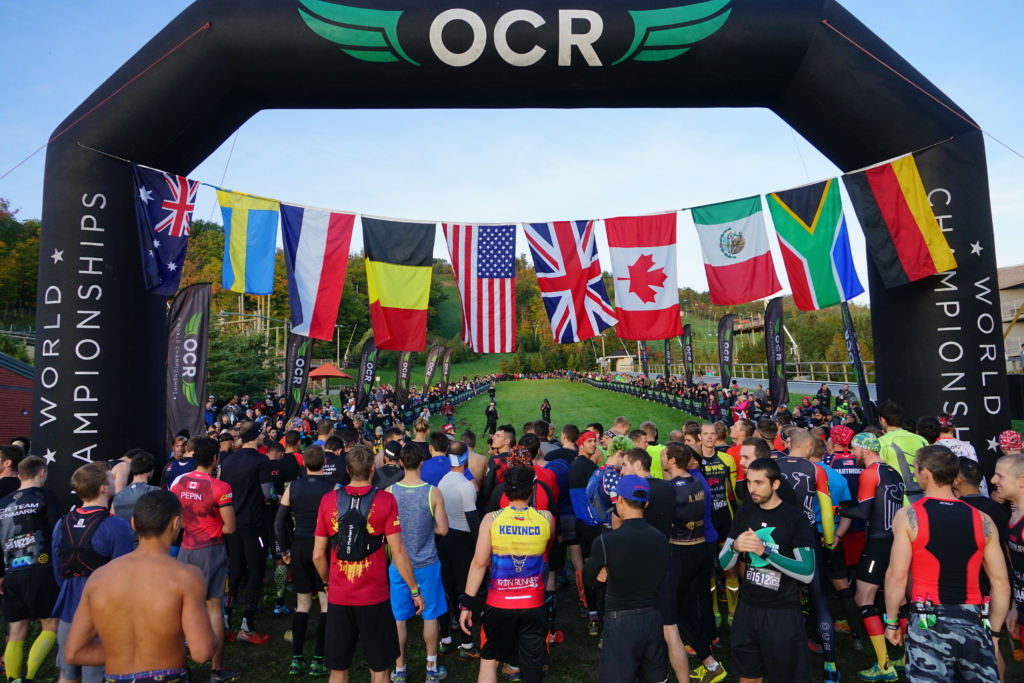 This year's OCR World Championships was once again THE event of the year for the sport of obstacle racing. With athletes from 43 countries descending upon the Blue Mountains of Canada, Adrian Bijanada and team did not disappoint – pulling together a phenomenal event with high scores in every possible category (venue, course, obstacles, awards, etc).
One category of race management often overlooked when it works, but potentially catastrophic when it doesn't – is race technology.  The OCR World Championships contracted Mike Nusbaum of CHOSEN Technologies to manage race weekend technology, and Mike's team pulled out all the stops to ensure a great experience for all OCRWC athletes.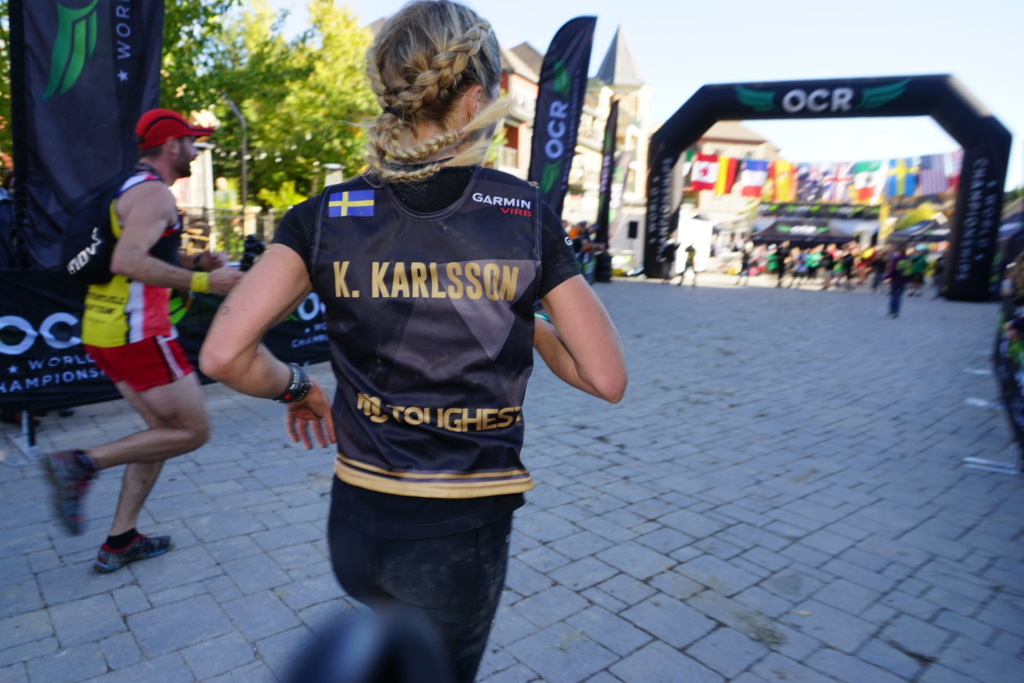 While many have already seen their photos shared from the Pic2Go application. What many didn't see were the hours in the lodge. Well after the race celebrations were under way in the village and participants were celebrating their accomplishment with a pint or two, the team at CHOSEN was still working away. The team of photographers were cataloging thousands of photos each night for participants to enjoy hours after the race concluded.
CHOSEN Technologies is a service company utilizing a combination of technologies (J-Chip timing hardware, Pic2Go photo sharing software, and the Conquest results and photo platform by Sweatworks). With both timing and photography teams on the ground, CHOSEN deployed 7 J-Chip timing boxes for live tracking on Mud Run Guide, photographers at any obstacle with timing equipment, and the data collected at each obstacle is then used for photo tagging.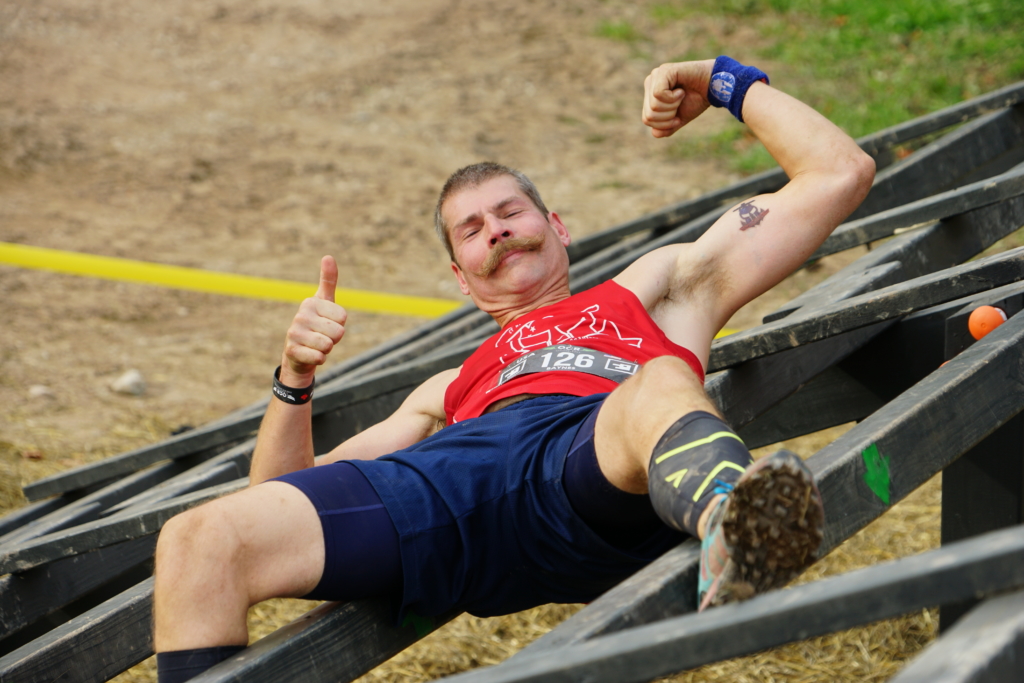 This week also featured a technology that was introduced to OCR in 2016, the Pic2Go photo sharing platform. Each bib was printed with a unique barcode that automated the photo-tagging process for over half of OCRWC's photos, so athletes received albums on their Facebook page within 24 hours of each race.
---
Friday's Photos
Saturday's Photos
Sunday's Photos
---
Photos are sorted by time and location. When finding your own photos be sure to check the timestamps to approximate when you passed a certain obstacle.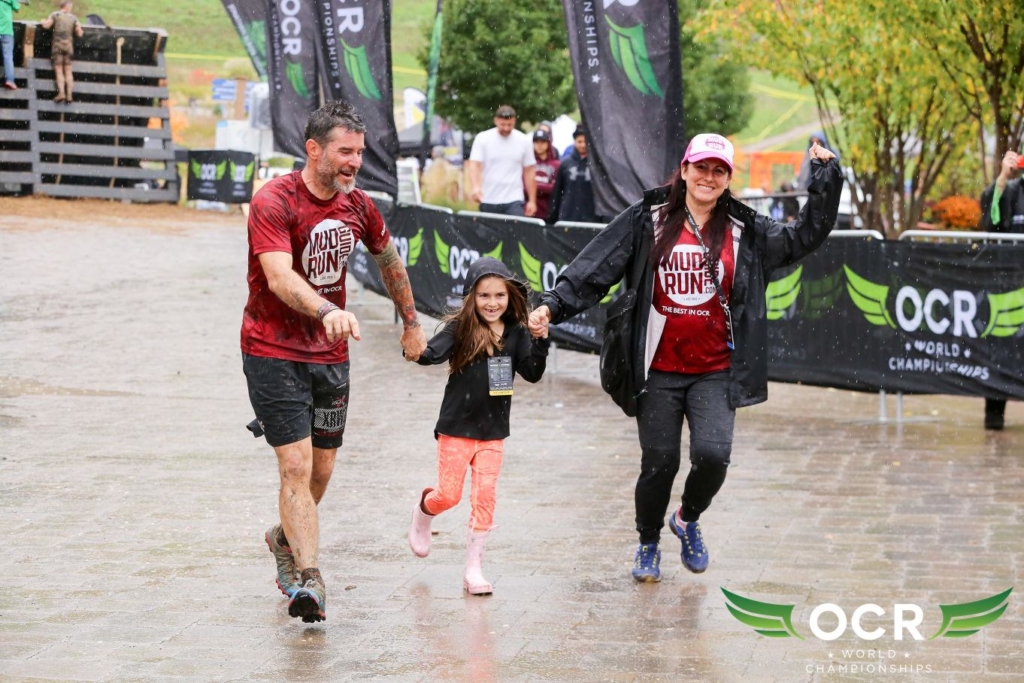 ---
Tips to Finding Your Photos
Before you start – if you haven't yet opted into Pic2Go photo sharing to Facebook, definitely give it a shot!  Since last Friday night, over 50,000 photos organized into 3,300 personalized albums have been shared to Facebook.  This is the quickest and easiest way to view and share all of your photos at once, but there may be some photos missing if your bib was not visible in the photo. Photos are sorted by day, time and location. Be sure you're in the proper gallery before searching.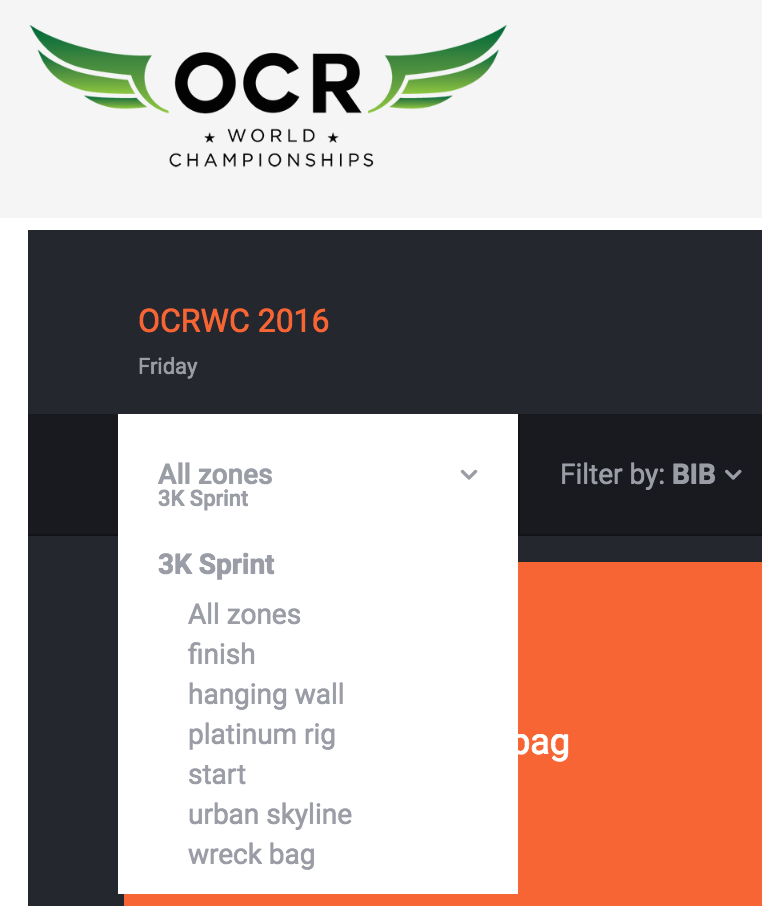 First, select the "Filter by BIB" dropdown and enter your bib number.  The 1st set of photos shown (MY TAGGED PHOTOS) are your photos that were tagged in Pic2Go.  If you already shared your photos to Facebook, you have seen these – but now you can download them in high resolution!
NOTE:  Be sure to enter the correct bib number in that day's gallery.  If you forgot your bib number(s), check the bib lookup on OCRWC's website.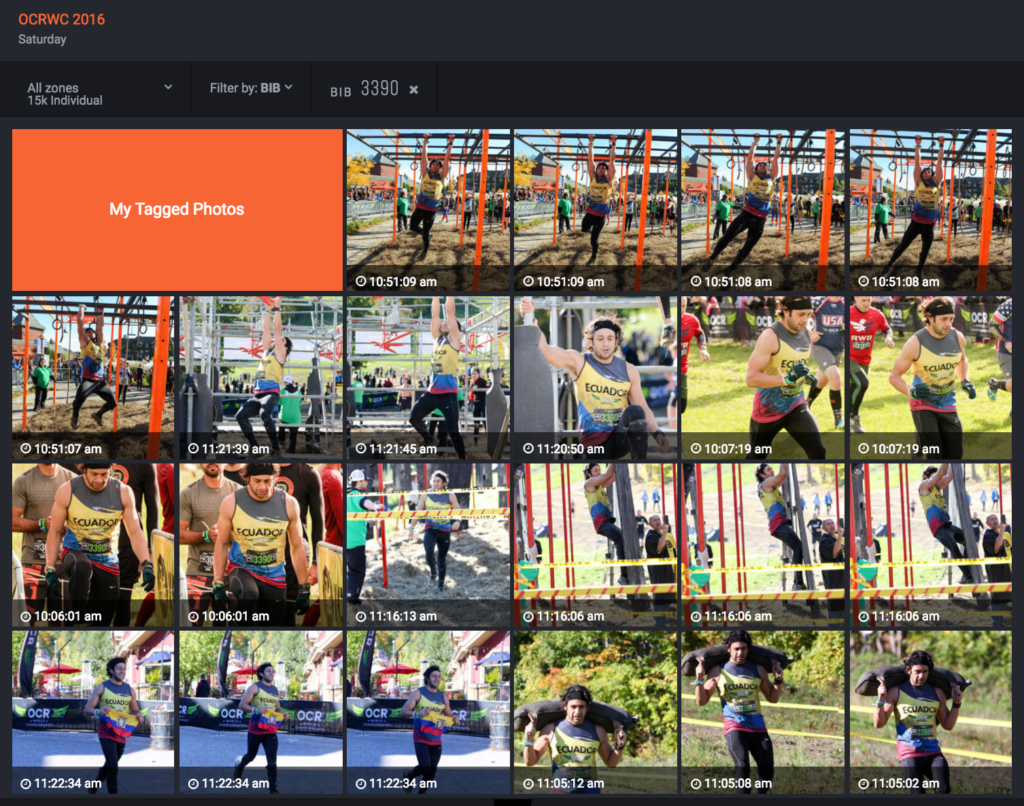 Next, look at the sets of photos shown below MY TAGGED PHOTOS that are listed by zone – these are tagged by the chip time when you crossed that obstacle. There may be time offsets, so if you're not there, just note the approximate time that you were at that obstacle.
Finally, if there is a specific zone where the Pic2Go and J-Chip tagging has not shown your photos, you can search by time.  Using the timestamps from your other zone, approximate the time that you were at the obstacle by selecting the "Filter by Timeframe" dropdown and entering the time to the right.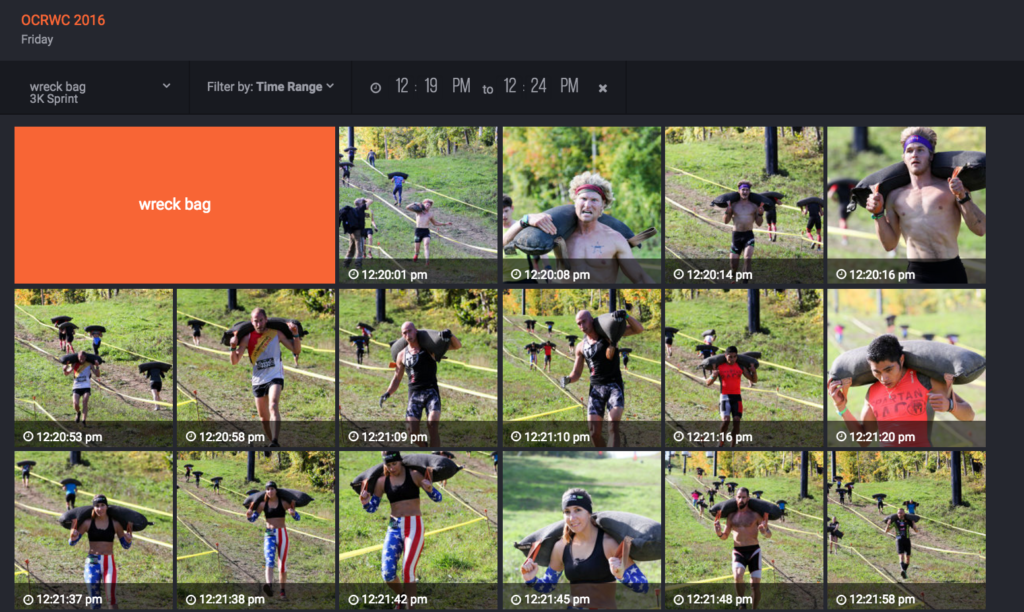 If you have any problems finding your photos  email info@chosenUSA.com!