Follow Mud Run Guide's Comprehensive Coverage of the 2016 OCR World Championships here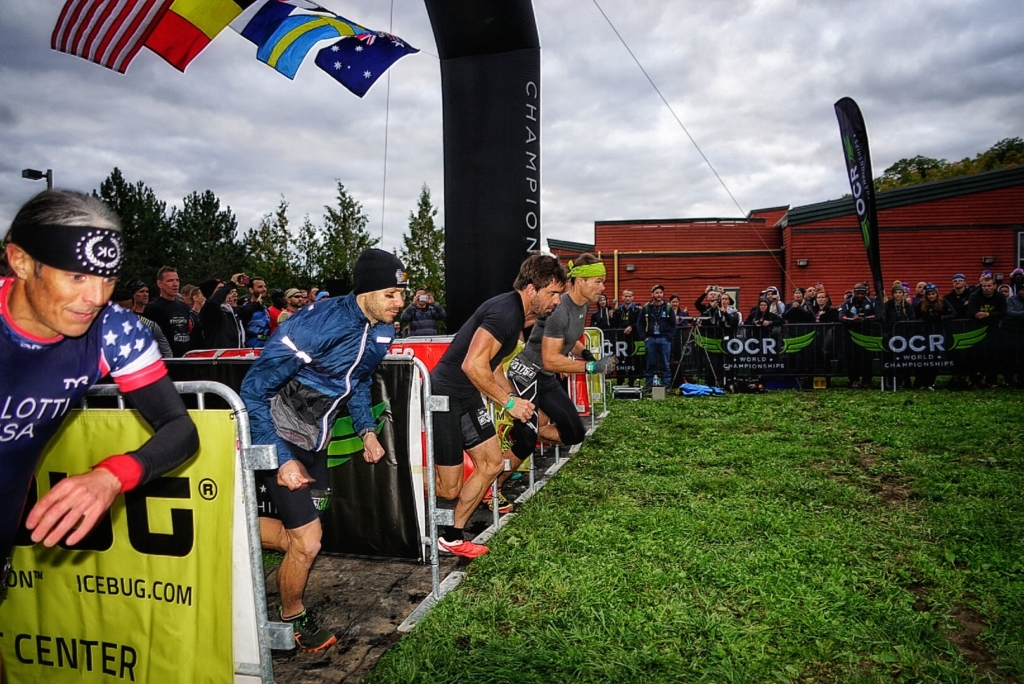 The OCR World Championships kicked off the competition today with the first ever OCR World Championships 3K Short Course. Athletes took to the course today for a fast and furious race featuring fourteen obstacles. The first up on the short course were the master's racers, followed by the competitive racers, Journeymen and finished with heart pounding Pro Heats. Ryan Atkins and Lindsay Webster would top the podium in the Pro Division. The Canadian couple continues to dominate the obstacle racing scene on a worldwide scale.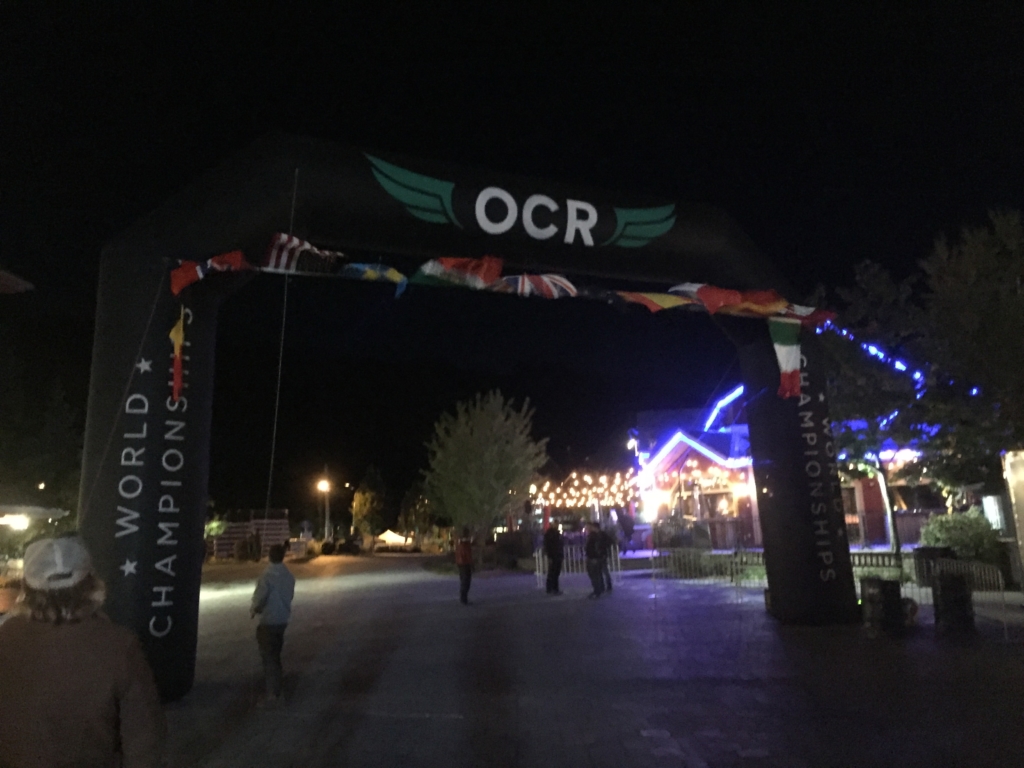 OCR World Championship Finish Line Banner is up and ready for athletes to cross it and earn their 2016 OCR World Championship Short Course Medal.
Prior to their heats, athletes hang out in the Athlete Lounge next to the start line to relax, prepare, stretch, and get pumped to run.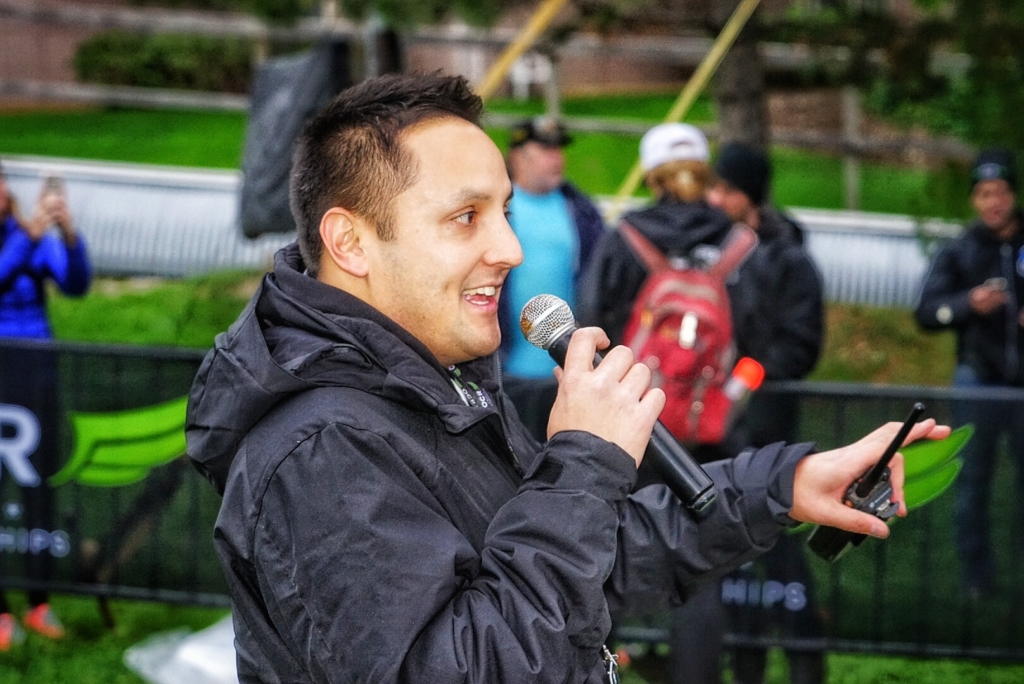 OCR World Championship founder Adrian Bijanada, briefs the racers and goes over the rules prior to the master's start on Friday morning.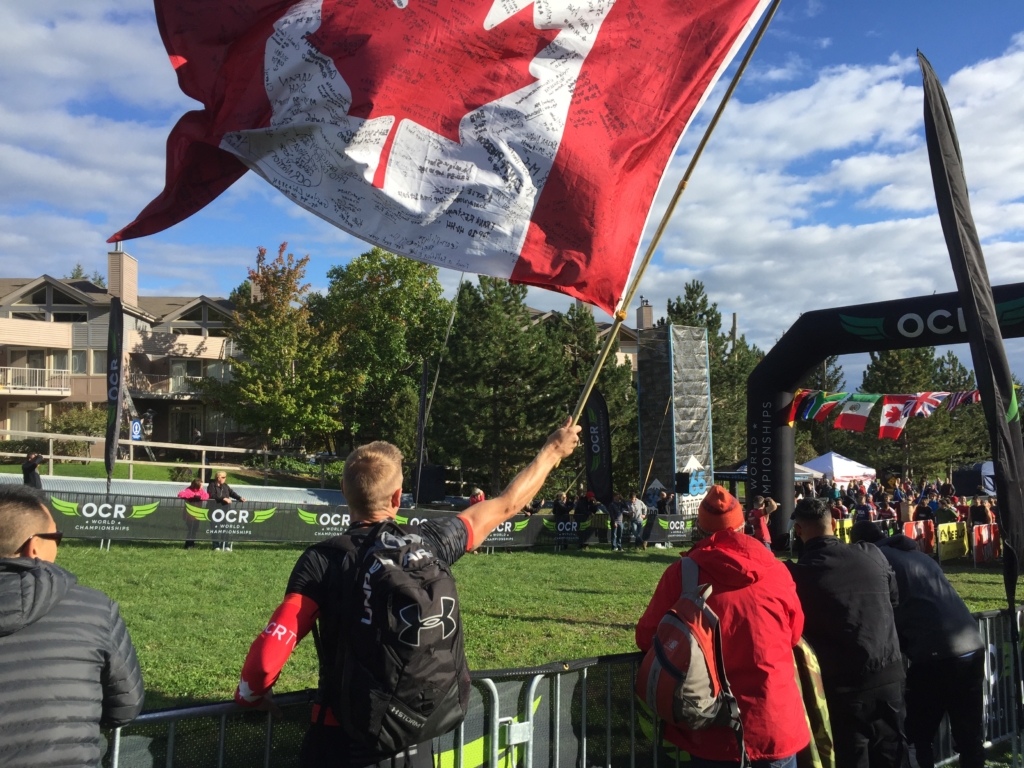 Jesse Bruce (Canada) shows off his patriotism cheering on his fellow Canadians during the start of one of the competitive heats prior to the Pro Heat.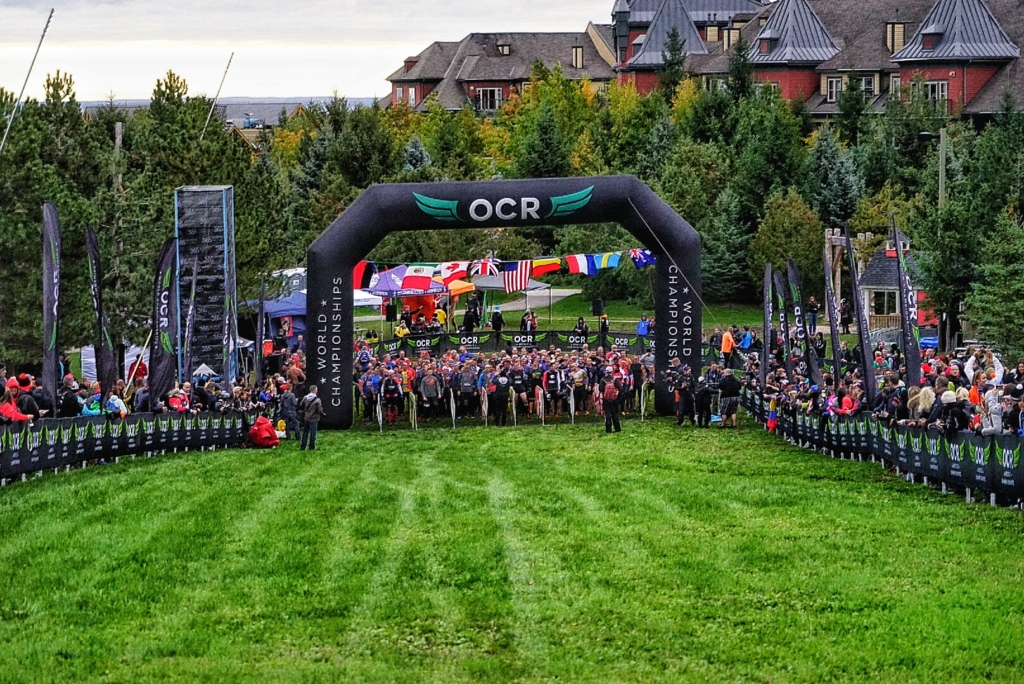 View of the starting line shoot prepped and ready to run.
Athletes take on the Platinum Rig Samurai obstacle. This obstacle was definitely the most challenging out of all the obstacles today for many athletes.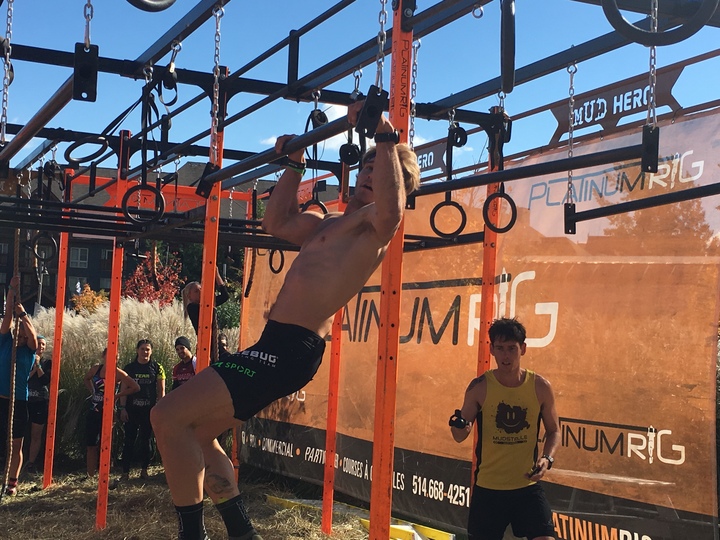 Ryan Atkins (Canada), winner of the Men's Pro Heat making his way through the Platinum Rig next to the festival area. Atkins and Hunter McIntyre (USA) would battle it out after heading out together on the course. McIntyre later was DQ'd for missing the bell on the Force5 Skyline Obstacle.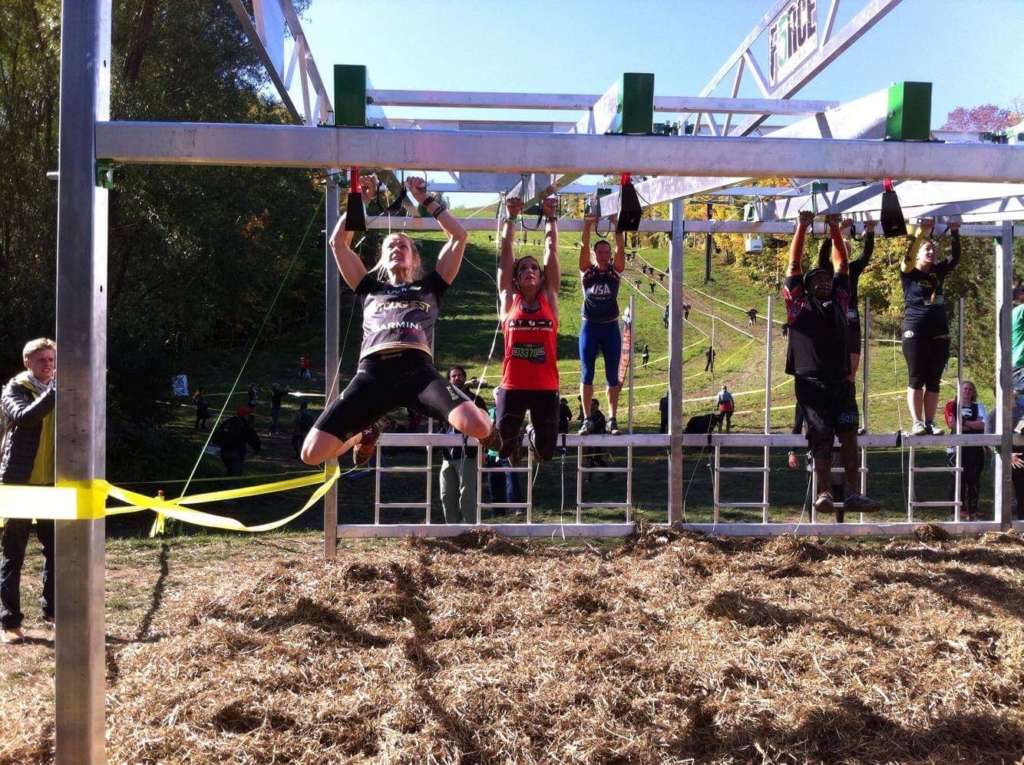 Karin Karlsson (Sweden) and Hanneke Dannhauser (South Africa) battling it out on the Force5 Skyline Obstacle. Karlsson and Dannhauser would finish second and third after Canadian Lindsay Webster in the Women's Pro Division.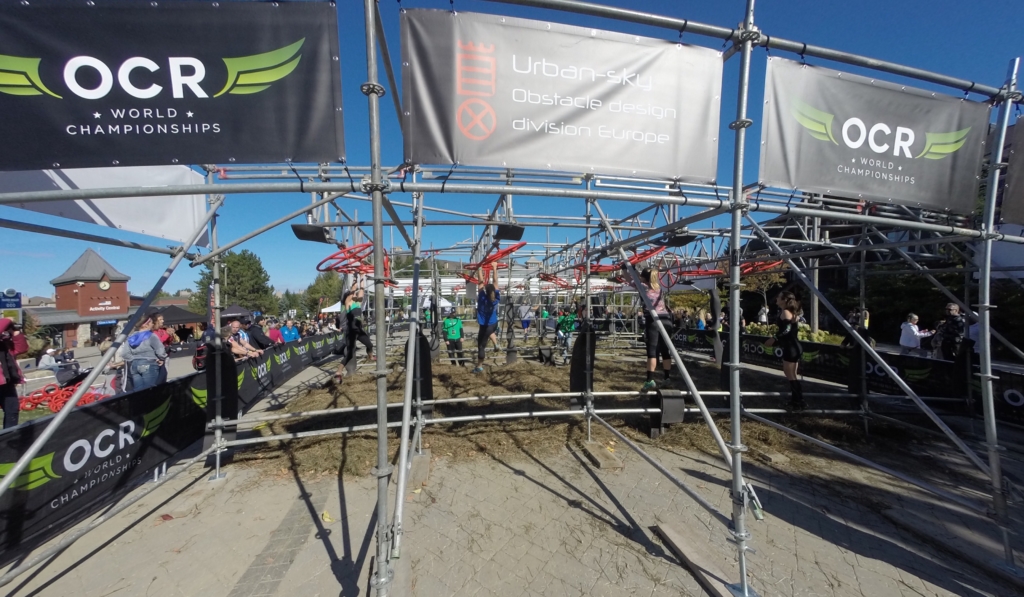 Urban-sky Spinner Obstacle proved to be a mix of skill, grip strength, and timing for athletes as they took on this three-part obstacle.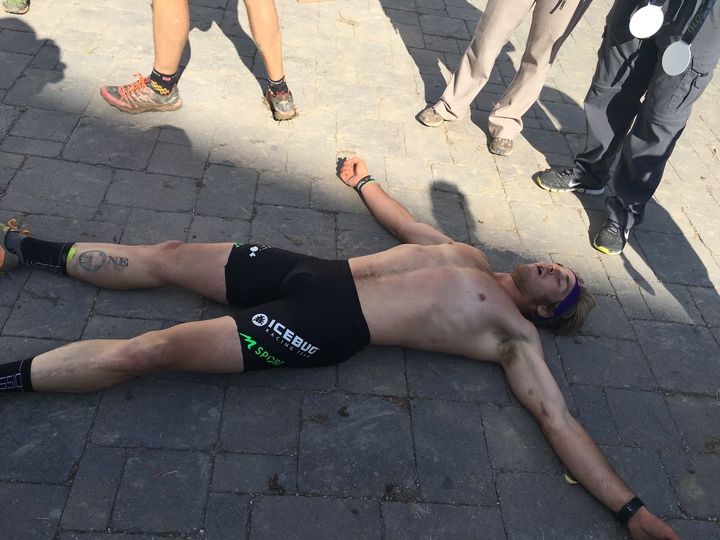 Ryan Atkins (Canada) collapses at the finish of the 3K Short Course at OCR World Championships. He completed the course in 15:54.6.
---
Pro Heat Podium
---
Competitive Heat Podium & Results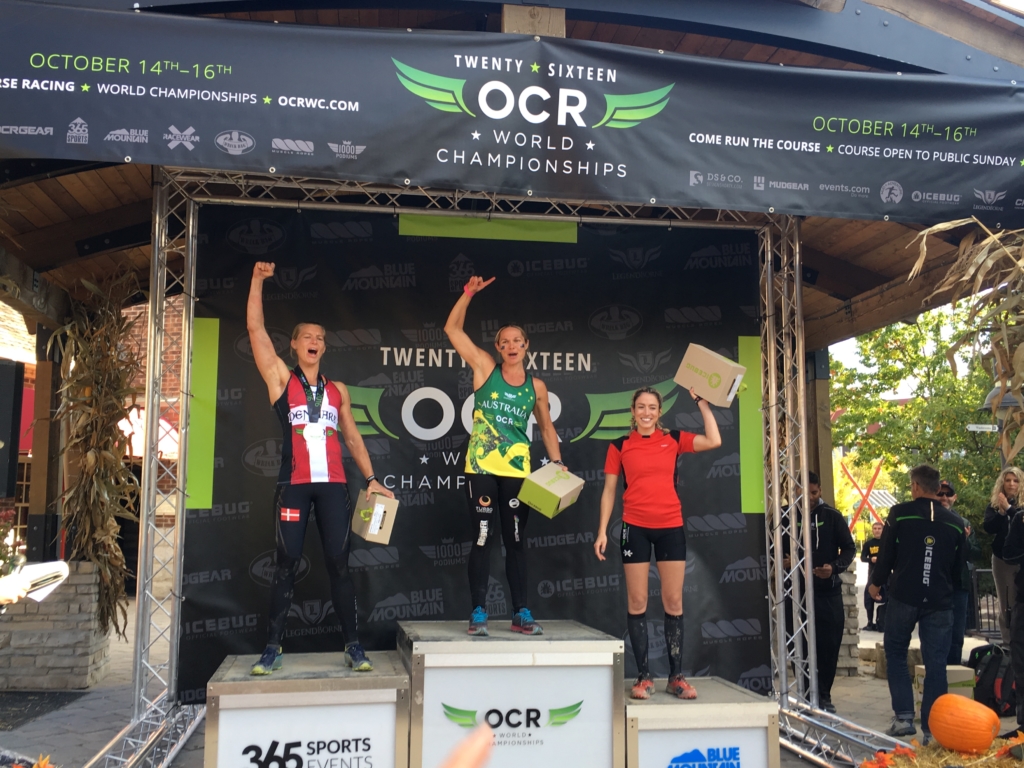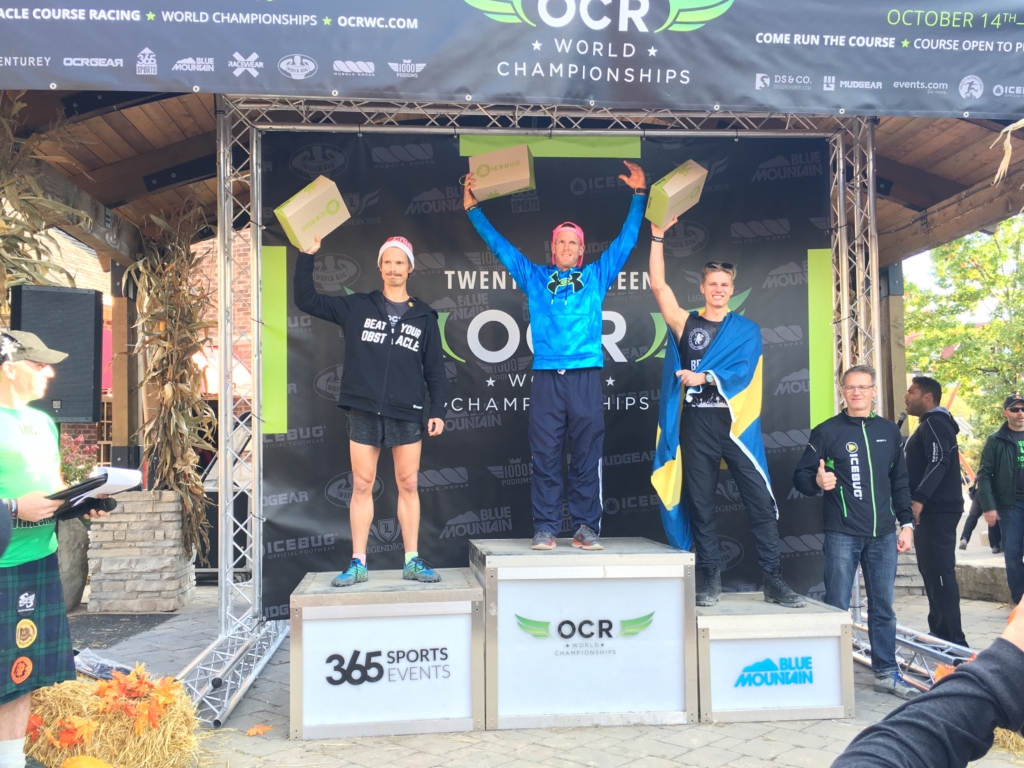 ---
Master's Podium and Results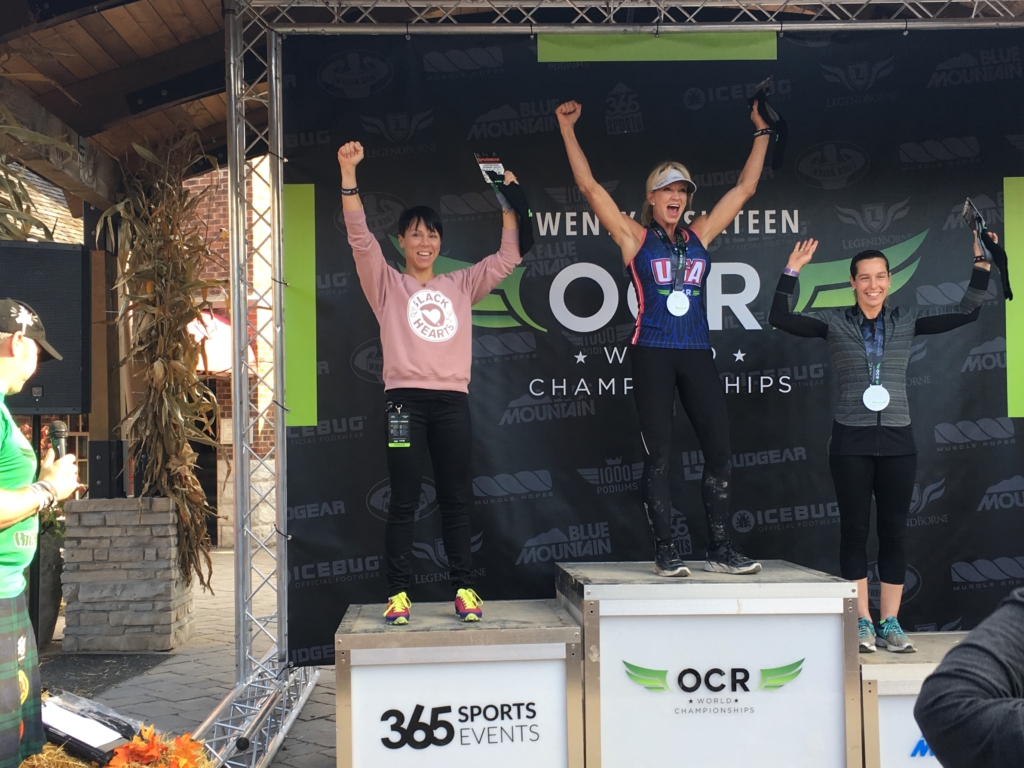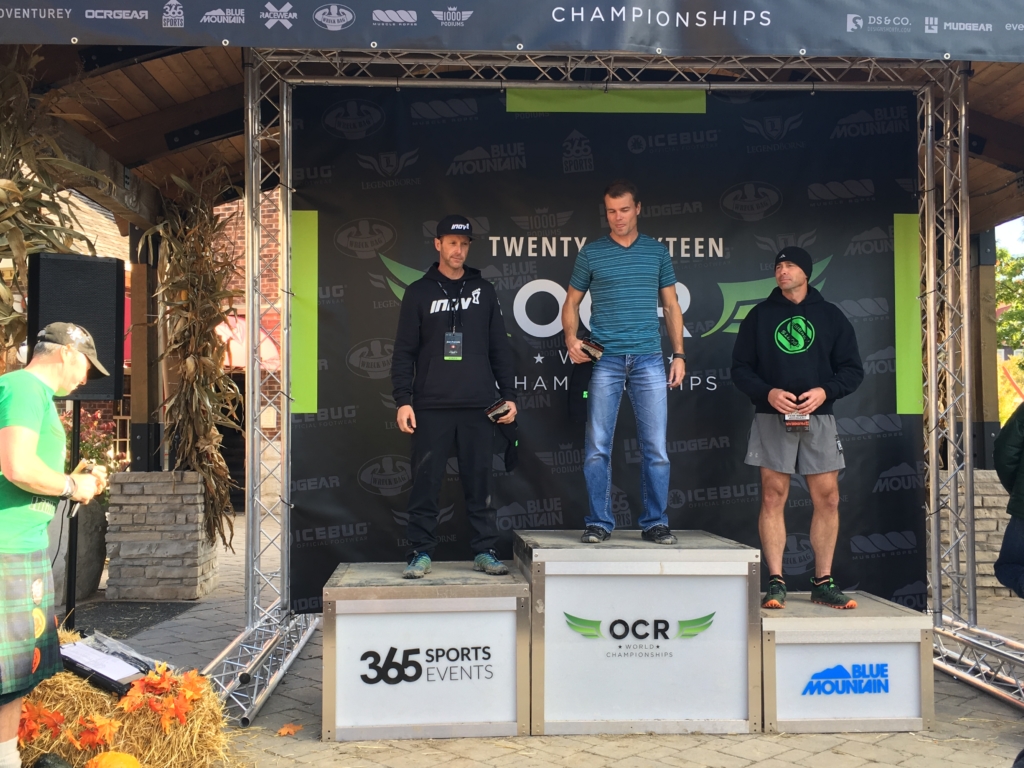 For the full results from the OCR World Championship 3K Short Course, check out the official race results, here. For athlete tracking on Sunday follow, Mud Run Guide's Athlete Tracking and follow your favorite athletes on the OCR World Championship Classic Distance Course.