Follow Mud Run Guide's Comprehensive Coverage of the OCRWC here
OCR World Championships has another surprise for all athletes competing this weekend. OCR World Championship is utilizing a new technology called Pic2Go in partnership with CHOSEN Technologies. This new technology will allow athletes to get photos of themselves racing and be able to share online the day they race. Each night photography team at OCR World Championships will load all images through Pic2Go which will automatically tag and share the images to your personalized OCRWC photos on your Facebook page.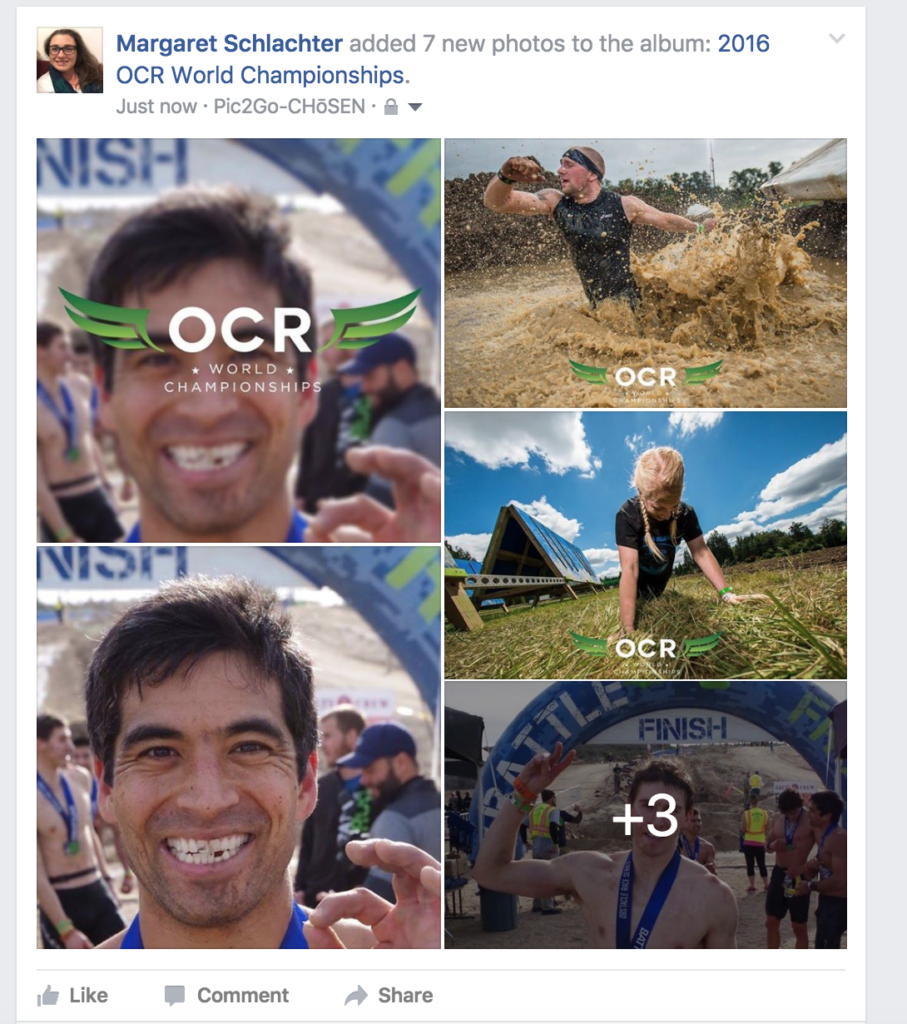 Athletes can sign up for Pic2Go Here or find it on the Mud Run Guide OCR World Championship Coverage Page. This new technology allows athletes to automatically access and share their photos the day they compete. Athletes can sign up before the events and set the technology up to automatically share your photos on your timeline when they are published. No waiting for a week to receive your photos.
Athletes can set up their permissions on Facebook to either share with the world right away or pick and choose their favorite shots from the day of racing to share with friends and family around the world. The system is easy to use, and lets athletes completely customize their OCRWC Photo Albums, for an easy way to memorialize your race experience.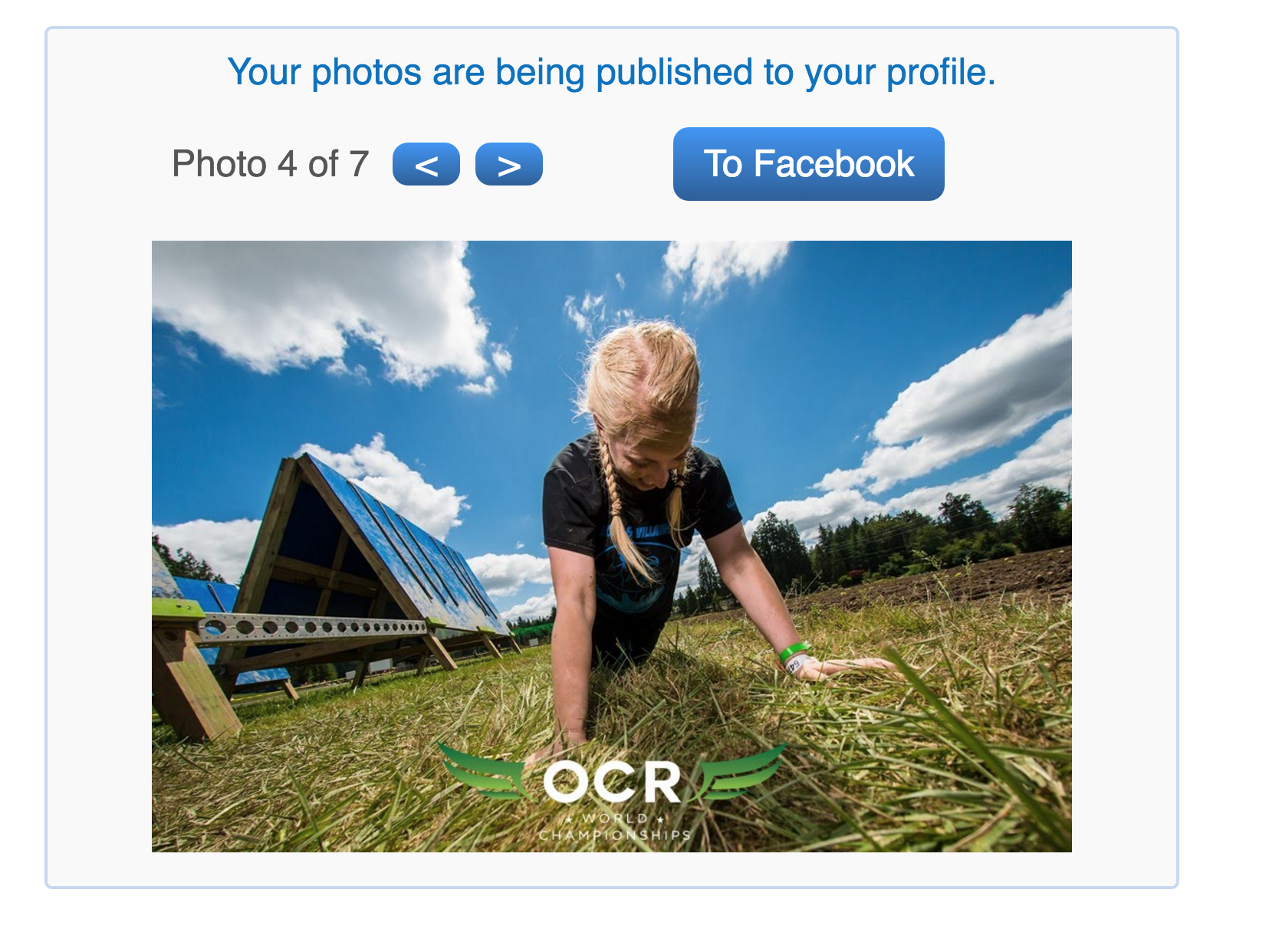 OCR World Championships is continuing to bring athletes an unprecedented experience with the 2016 OCR World Championships. Racing kicks off tomorrow with the 3-Kilometer Short Course followed by the Classic 15-Kilometer World Championship Race on Sunday and concludes with the Team Race and Make-A-Wish Charity races on Sunday. Stay tuned to the Mud Run Guide and OCR World Championship social media pages to stay up to date with all the action from Blue Mountain, Canada.