It's Black Friday once again! This year, instead of standing in endless lines and racing through human obstacles complete all your shopping at home. Mud Run Guide has an array of OCR Black Friday Deals for the OCR enthusiast. You can do all your OCR shopping from the comfort of your home and save a boatload of money with the dozens of quality companies MRG has teamed up with this year.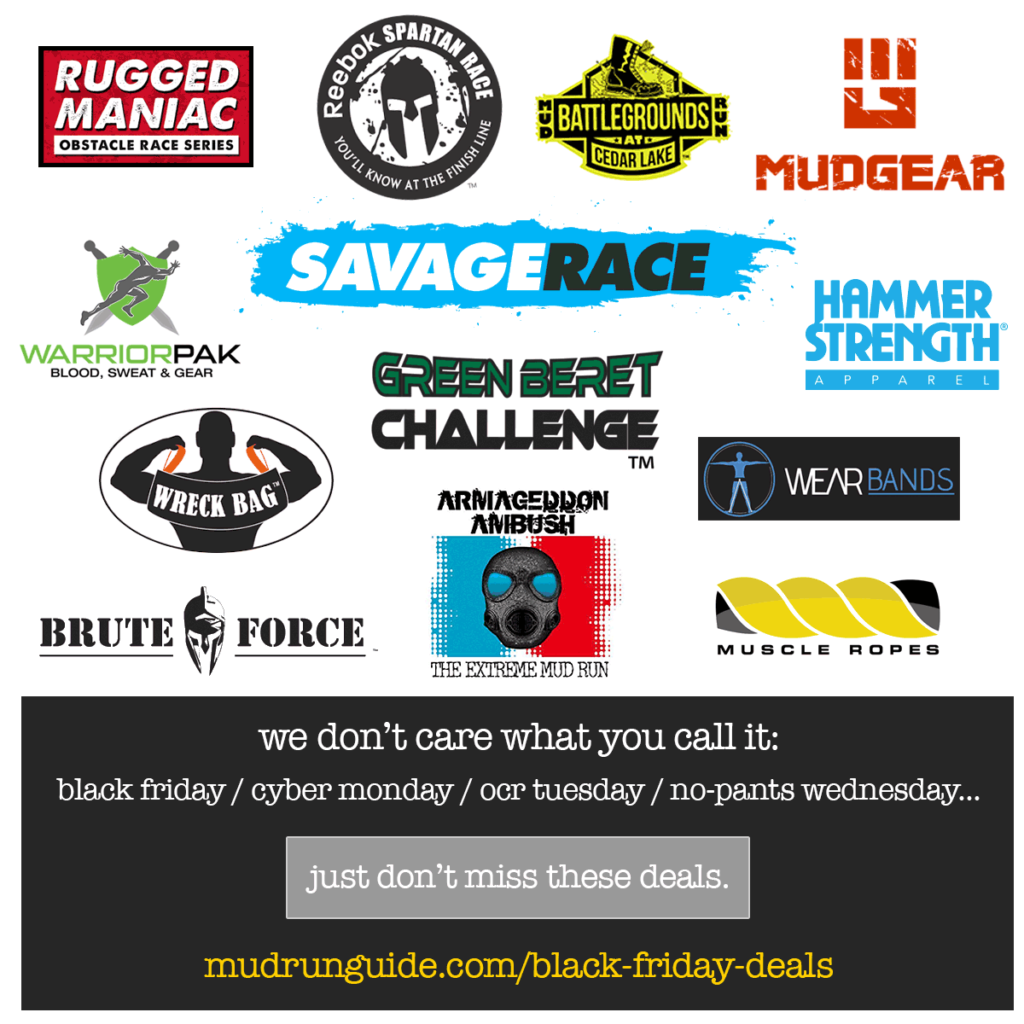 Each year the team at Mud Run Guide works with some of the best brands in the business to bring you savings each holiday season. Click on the graphic above to bring you to the MRG Black Friday page and see how you can save on some of your favorite brands this holiday. We have everything from discounted races to training equipment to your favorite shoe companies (Check out the Icebug Deal!).
Enjoy your holiday shopping from the comfort of your home this year. Ditch the stressful malls and shopping centers. Get the deals you want without the human obstacles and long lines.
Happy Holidays from Mud Run Guide!