For all the World's Toughest Mudder Comprehensive Coverage visit our MRG World's Toughest Mudder Page.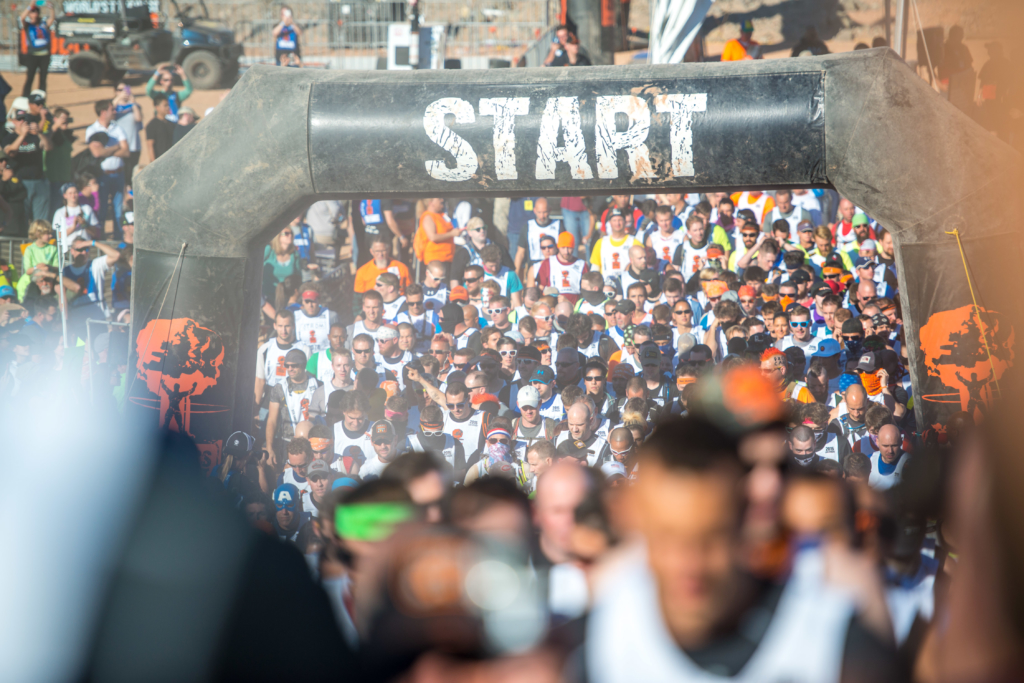 It's officially World's Toughest Mudder Week! Saturday at high noon the race kicks off in Lake Las Vegas, Nevada. This week Mud Run Guide is looking at top men, women, and teams to watch as we count down the days. With the $100,000 bonus in the team race and teams of two allowed this year has opened the door in the men's individual race. Many familiar faces are making their way back to the desert, and a few have either gone team or have decided to sit out this year opening the door for a new podium in 2016.
WTM 2016 – Top Men to Watch
---
Junyong Pak – USA
Junyong Pak is one of the most recognized figures at World's Toughest Mudder. He currently holds the most miles of any person in the event. He made the last-minute decision to sign up for the race only last week but knowing Pak and his background he is primed and ready to race. The last two years Pak has suffered from issues with the cold, temperature regulation, and other ailments. We will see if this is his year for redemption.
---
Trevor Cichosz – USA
Trevor Cichosz finished third in 2014 at World's Toughest Mudder clocking 90 miles on the course. Last year he finished second last year behind Chad Trammell (running team this year) clocking 95-miles in the 24-hours. If Trevor continues his streak look for him once again to be on the podium this year and possibly crack into that 100-mile club at WTM. Look for Trevor to be pushing for the entire 24-hours.
---
Kristopher Mendoza – USA
Kristopher Mendoza is returning to World's Toughest Mudder for the third time this year. He is looking to better his 8th place finish and has his eye on completing over 90 miles. While Mendoza recently said in an interview with Tough Mudder he has not focused on a particular outcome several sources within the Tough Mudder Community were quick to name him as an athlete to watch this year.
---
Nickademus Hollon – USA
Extreme endurance athlete Nicakademus Hollon returns to World's Toughest Mudder for the third time. Hollon learned the trials of the desert in his first outing in 2014. He returned in 2015 for the team race but ultimately the team disbanded partway through the race. This year he is back and looking for redemption. Hollon holds many accolades to his name including Western States finisher, youngest Badwater finisher, Death Race finisher, Survival Run and Devils Double winner to name a few. Hollon does best in extreme conditions and the tougher the course, the more he excels.
---
Chris Maltbie – USA
Chris Maltbie is part of the Tough Mudder HQ office. But don't let that small detail make you think he has any insider info on the race. Maltbie has earned his place over the last two years as an athlete to watch. He first took on the challenge in 2014 and last year finished sixth overall with 80-miles in just over 24-hours of racing. When we spoke with Tough Mudder HQ last week, they were quick to add him to the list of athletes to watch. Look for Maltbie to crack into the top five.
---
Other Notable Athletes:
There is no lack of talent in the men's field for World's Toughest Mudder. Look for Canadian Joel Forsyth to better his seventh place showing last year in the race. Forsyth always races with style and has a smile on his face.  Mud Run Guide's own Wesley Kerr aka Dr. Redtights has spent the last year prepping for WTM. This training included a 100-mile ultra marathon as a prep. He not only has been giving the OCR community advice on training and racing but himself continues to be a quiet competitor.
Andrew Robinson from New Zealand could be one of the darkhorse picks in this race. Robinson is looking to capture the Black Ops award as well as make his way onto the podium. Three other athletes have a chance at breaking into that top 10 and possibly even top five. Those athletes are American – Ryan Woods, Canadian – Marco Bedard, and Mud Run Guide's own – Evan Perperis.
One notable athlete not running this year is Scott Brown from the United Kingdom who finished fourth last year. We spoke with Brown, and he is sitting this one out as he prepares for his wedding and European Championships. As with every 24-hour endurance race, anything can happen in the desert and Mud Run Guide will be there to capture all the action.
---
Who are your top picks for men? 
Who did we miss?