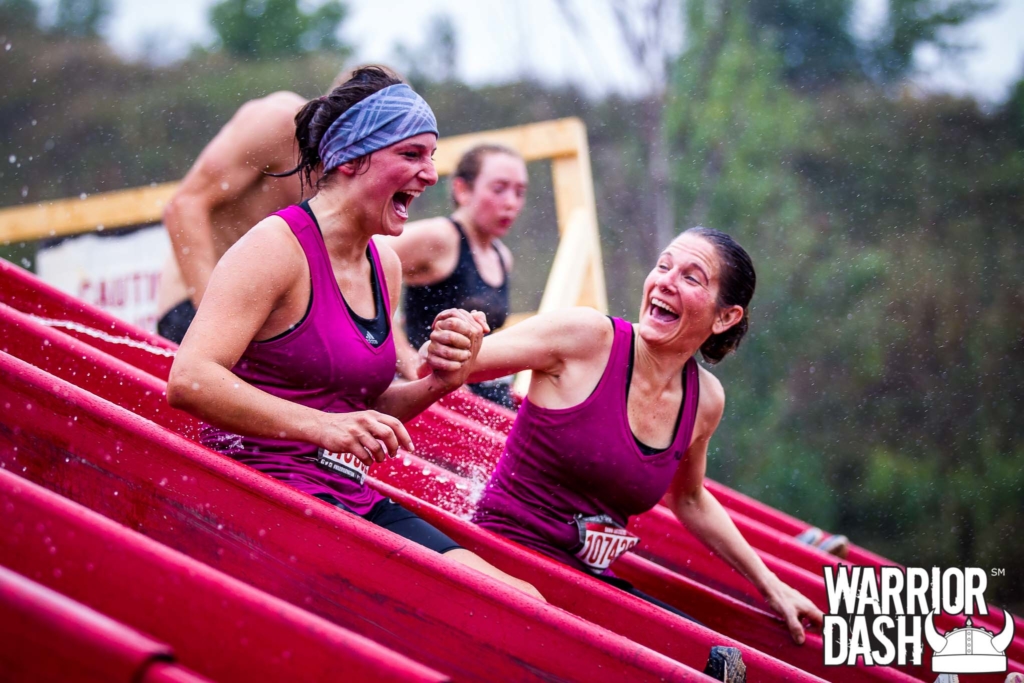 Join the Warrior Week Challenge, Now Through Friday, January 13
With 2017 in full swing, Warrior Dash wants to help you keep your New Year's resolutions of health, fitness and personal fulfillment. Beginning today, Monday, January 9, Warrior Week will bring you five days of training tips, healthy living advice, and discounts.
To celebrate the launch of Warrior Week, now through Friday, January 13 it's Buy One, Get One Half Off all 2017 Warrior Dash registrations with promo code WARRIORWEEK. According to Shape.com, nearly half of us are making New Year's Resolutions, but less than 10 percent of us are actually keeping them. Share the journey to a healthier you and increase the likelihood of following through on your New Year's resolutions. The support of friends creates accountability, support, and fun.
Tuesday brings tips on foods to fuel your workout from Registered Dietitian Nutritionist Dawn Jackson Blatner. Wednesday will feature an upper-body workout plan to conquer obstacles like Belly Up, Acro-phobia  and Fisherman's Catch while Thursday will feature an article, "Overcoming Your Mental Obstacles on the Course," by Bobby Newman, a New York State licensed psychologist.  Warrior Week will come to a close with a lower-body and core workout plan to help you master Warrior Roast, Bridge the Gap, and Magic Carpet Ride.