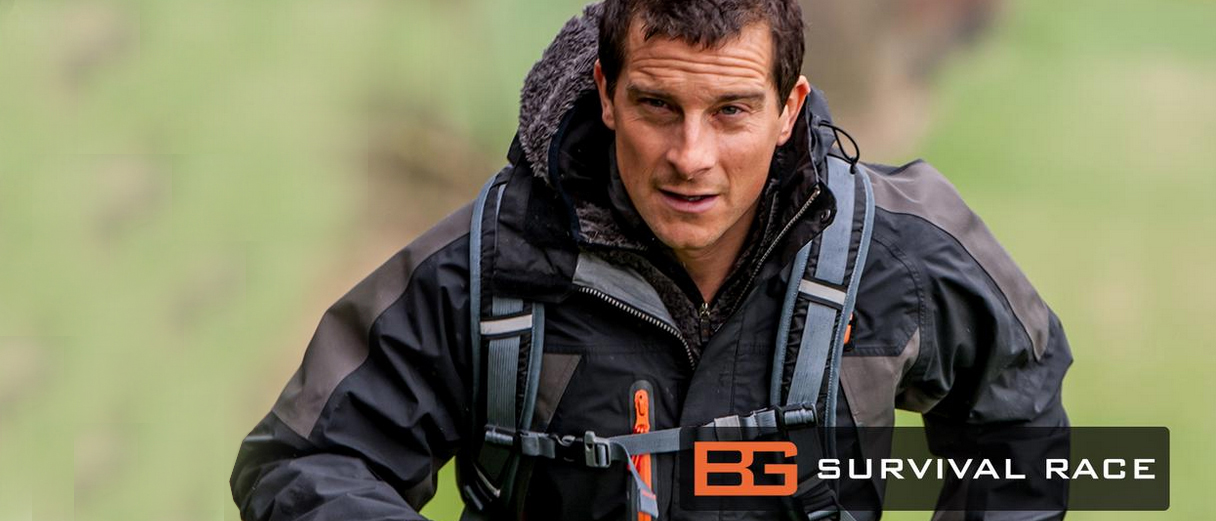 Bear Grylls Survival Race has canceled their Cambridge/Manchester event in 2017. In a letter put out today the team behind the Bear Grylls Survival Race, not to be confused with the Fuego y Agua Endurance events, has canceled their Cambridge/Manchester 2017 event. However, the company has expanded their London event to include an extra day of racing and preview some of the obstacles for 2018. Below is the cancellation letter that went out to the obstacle racing community and more about the London event.
---
Dear BGSR Participant,
IMPORTANT INFORMATION: BGSR Event Cancellation
This is to let you know that we have some very exciting developments happening at the BG Survival Race this year.
Firstly, we are about to announce the expansion of our London event taking place the weekend of September 30th and wanted you to hear it from us first. We will be adding an extra day of events including a sneak peek at the design plans for the next generation of the BGSR which will launch in the 2018 season.
We have listened to many of you who have helped us build these races and we really hope you will like the direction we are taking over the coming seasons as we continue to shape BGSR 2.0.
Secondly, we are also happy to announce that Bear Grylls is flying back specially from filming both Running Wild and The Island and will be joining the adventure as part of the planned activities for the London weekend. Please check our website to see when you can catch a glimpse of the man himself!
While all of this is very exciting it does mean that we have also had to make some other tough decisions, one of which is to focus on consolidating all of our efforts into one single big race weekend instead of multiple smaller ones.
This has been a difficult decision as we know it will be a disappointment to some of you, but we believe for the long term good it is the right thing to do. So it is with much regret, that we are cancelling our Cambridge/Manchester events for the 2017 season.
All of you who have purchased tickets to either event can transfer them free of charge to our expanded London weekend and will also receive free parking + 3 free festival tickets as our way of saying 'sorry and thank you.'
We really hope you will understand and bear with these changes, and we wholeheartedly apologise for any inconvenience it might cause. We are a community and sometimes we have to roll with the punches together, but we really are so sorry to cause any upsets.
All the team though is so looking forward to welcoming you to London and hope you might be able to make it work for you.
In the unfortunate event that you cannot make the London weekend, you are of course entitled to a full refund – please click here for the full (T's&C's) of this offer. Do also feel free to contact our team at customerservice@beargryllssurvivalrace.com as soon as possible if you need any help to arrange for either a transfer or refund.
(Please note that our automatic refunding service will no longer be accessible after March 10th.)
Once again, we so look forward hopefully to seeing all of you at our expanded London event weekend.
Your support means the world to us.
Yours in adventure,
The Bear Grylls Survival Race Team.
---
Find out more information about the Bear Grylls Survival Race Events Here.
---