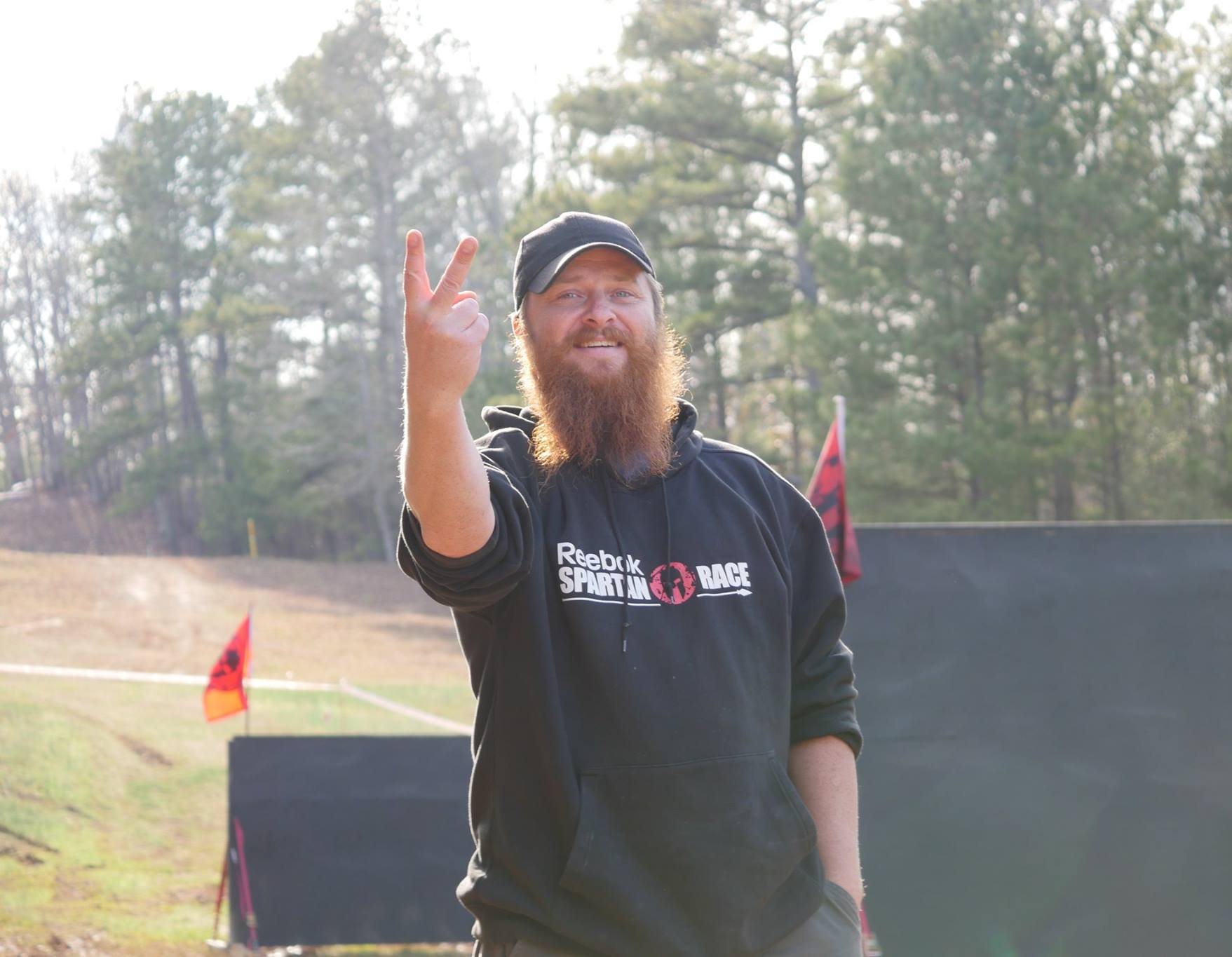 Cookie has become an iconic character on the Spartan Race staff, between leading Hurricane Heats to encouraging participants with his personal brand of encouragement. On the outside Cookie can seem a gruff and rough English ex-pat but Steffen "Cookie" Cook has a whole other side to him.
Cookie has another love than just dishing out the punishments at events like Hurricane Heats, SISU Iron, and more. Simply he loves animals, dogs in particular. In fact he created a small soap making company on the side to with proceeds benefiting animals in need. Now, Cookie, is putting his iconic beard on the line in order to help animals in need. He is asking people to donate $1.00 with a note to either shave or no shave to paypal: ebaymutts@gmail.com. Send as friends/family, otherwise, Paypal takes a piece out.

From Cookie…

The money collected will go to the ASPCA. We rescued a dog there a few years ago that was quite literally 15 minutes from being euthanized. He feared everyone and everything, due to having initially been pulled from a flooded cellar that was and his brothers and sisters were locked in. He was the only one who survived. It took two hours of sitting in a fenced area with him before he understood I meant him no harm. At that point, Buster- as we named him, melted in my arms and it was clear that he was going home with me. ASPCA do such good work that I'd like to help them help other abandoned and unwanted dogs.

Dogs are a massive part of my life. Even my job is based on the fact that I work from home so that I can care for them. 

Dogs love unconditionally. There's no hidden agenda with a dog. It eats, sleeps and loves you. That's it's job and all it does. That's why I love them back so much. I do it for the dogs. 
If the shaves win, Cookie will shave his beard old school style with a single blade at a barber (no messing around, proper wet shave) or keep it. It is up to the OCR community to decide whether he keeps or shaves the beard. Either way all donations are headed to the ASPCA and helping save animals lives.