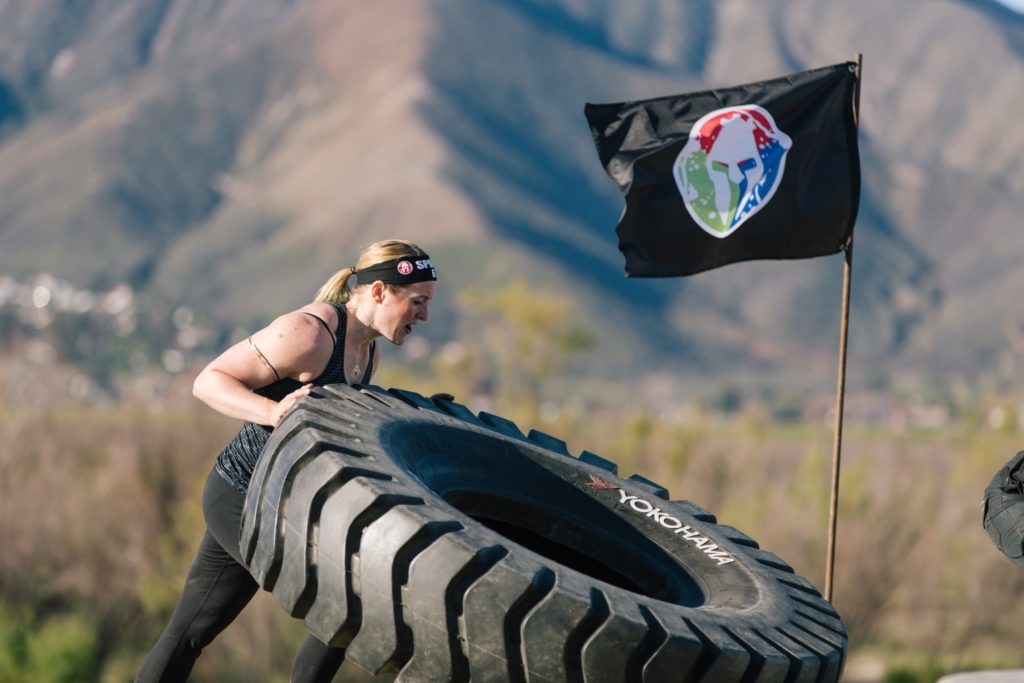 Exclusive multi-year partnership with the world's largest obstacle race and endurance brand will spotlight the GEOLANDAR® tire line and "Yokohama Tire Flip" obstacle on NBC
Yokohama Tire Corporation, a leading global tire manufacturer, has teamed up with Spartan Race, to highlight its GEOLANDAR® line of light truck tires. Yokohama signed a multi-year sponsorship agreement and is now the "Official Tire of the U.S. Spartan Race," an exclusive branding designation at select obstacle course races across the U.S. in 2017, including the five Spartan Race U.S. Championship Series events that will air on NBC Sports Network and the 2017 Reebok World Championship on NBC.
Yokohama tires will be used by Spartan Race participants competing on the obstacle course in the "Yokohama Tire Flip," a true test of conditioning and strength. Spectators can also get in on the action by stopping at Yokohama's booth at each race to try their tire-flipping ability as part of the Yokohama Tire Flip Festival Challenge.
"Spartan Race is known worldwide for its incredibly demanding obstacle race events," said Fardad Niknam, Yokohama Tire director of LTR segment development. "Spartan Race fans are gritty, fearless and intensely passionate. Their community keeps growing and we believe they're the perfect audience to interact with our tires, which, like the Spartan athletes, are strong, tough and durable. We can't wait to see them at U.S. Spartan Race events in the Yokohama Tire Flip or at our booth."
Founded in 2010 by world-class adventure racer Joe De Sena, the Boston-based Spartan Race is the largest endurance brand in the world with more than one million global participants and produce more than 200 events in 30-plus countries, making obstacle racing one of the fastest-growing sports and lifestyles in the world. This year, all roads lead to Lake Tahoe, Calif. where the world's best athletes will collide for the 2017 Reebok Spartan Race World Championship September 30, 2017 for $100,000 in cash and prizes.
 "Yokohama's sponsorship of Spartan Race marks the convergence of two like-minded global brands, and illustrates the massive growth and appeal of the obstacle course racing sport and Spartan endurance lifestyle as an integrated sponsorship platform," said Ian Lawson, Spartan Race VP of sponsorship and media sales. "We are excited about our partnership with Yokohama and look forward to testing our competitors' strength against the Yokohama tires on the course."
---
---