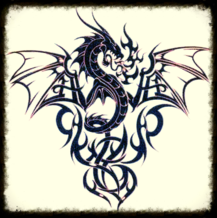 Dragon Obstacle Course Race (OCR) is making its debut in Holly Springs, North Carolina in May. The new obstacle race is developed and designed by Charles Bailey, a longtime obstacle racing enthusiast. Bailey takes years of race experience in creating Dragon OCR.
Bailey sent Mud Run Guide an early sketch of his course design.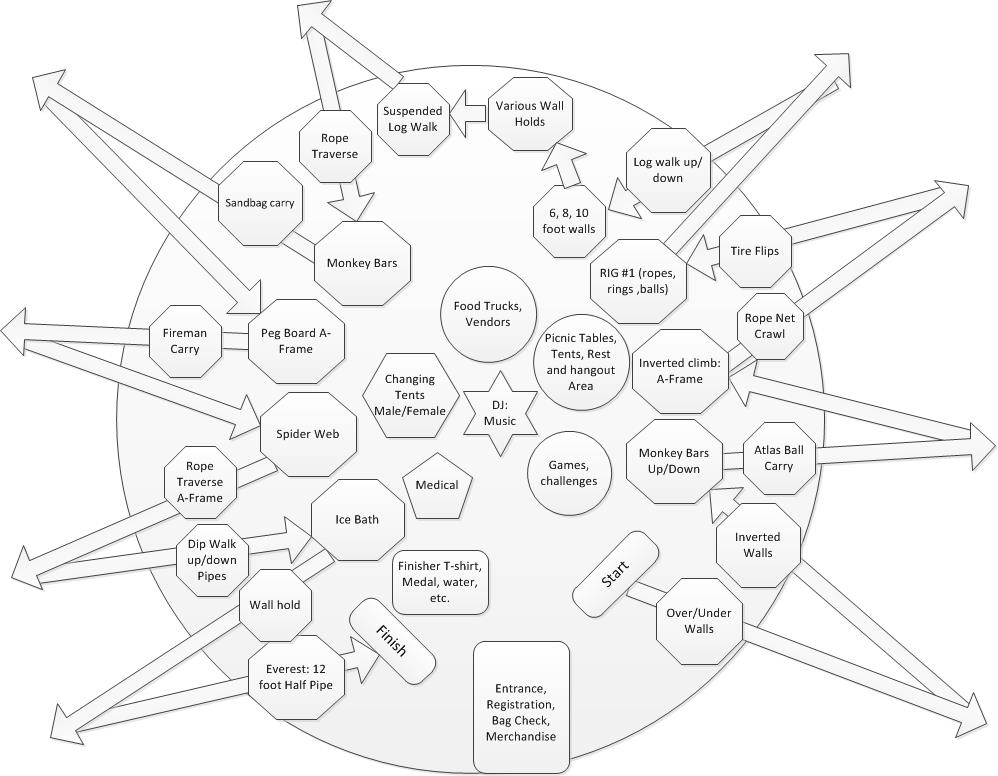 Bailey's aim with Dragon OCR is to create a course that is 100% spectator friendly. As seen in the sketch the course is designed to have athletes run out and back with all obstacles situated in a circle. This design is definitely a unique offering for the world of obstacle course racing. He felt after four years of racing himself that the spectators are the ones who miss out the most at obstacle races. At Dragon OCR spectators should be able to see every obstacle that their loved ones take on.
Their first event will feature a 5K course with over twenty obstacles, set to take place at Sugg Farm in Holly Springs, North Carolina. Bailey said in an interview that the Sugg Farm is a perfect place to implement his dream race.
Dragon OCR is built out of a passion for obstacle racing. He cashed in part of his 401K in order to bring this event to the world. He and his small team have been toiling away designing and creating obstacles that will both challenge but also remain fun for participants. Testing and retesting all the obstacles to ensure they are safe, sound, and above all FUN!
A full list of all the obstacles can be found on their website. When speaking to Bailey he shared some of his signature obstacles. His grassroots team display some of the obstacles below.
Swing Bridge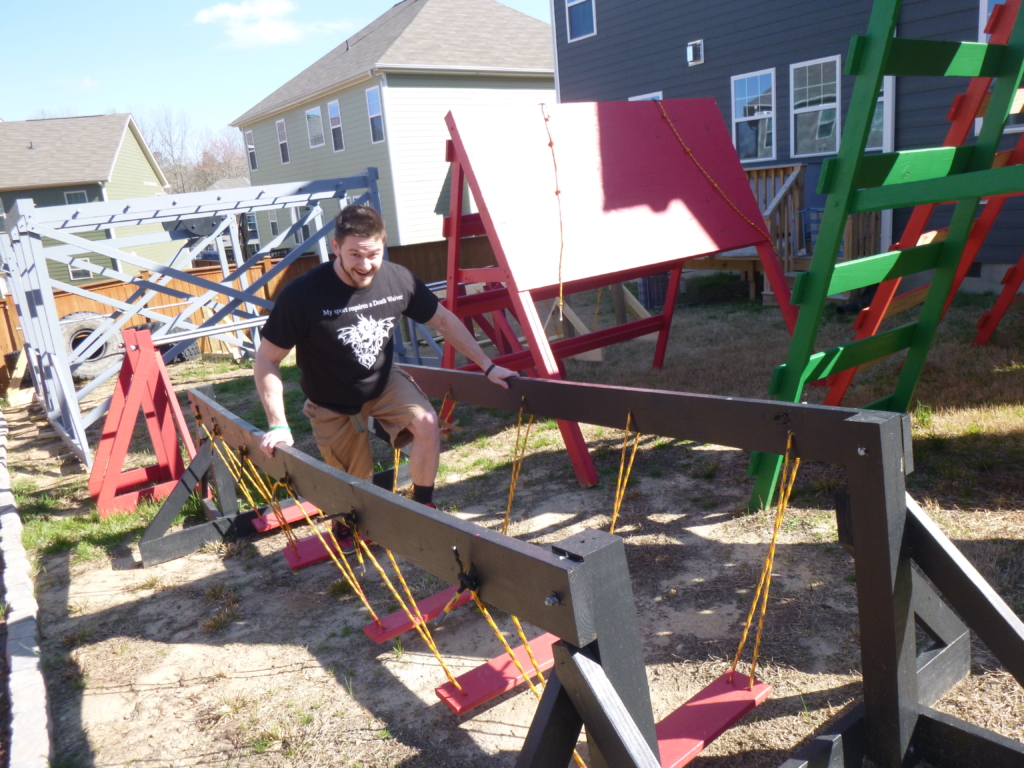 Swing Bridge it hovers above the ground about 8 inches, but the step can go in any direction. So this will be fun and challenging, it's harder than it looks.
Salmon Ladder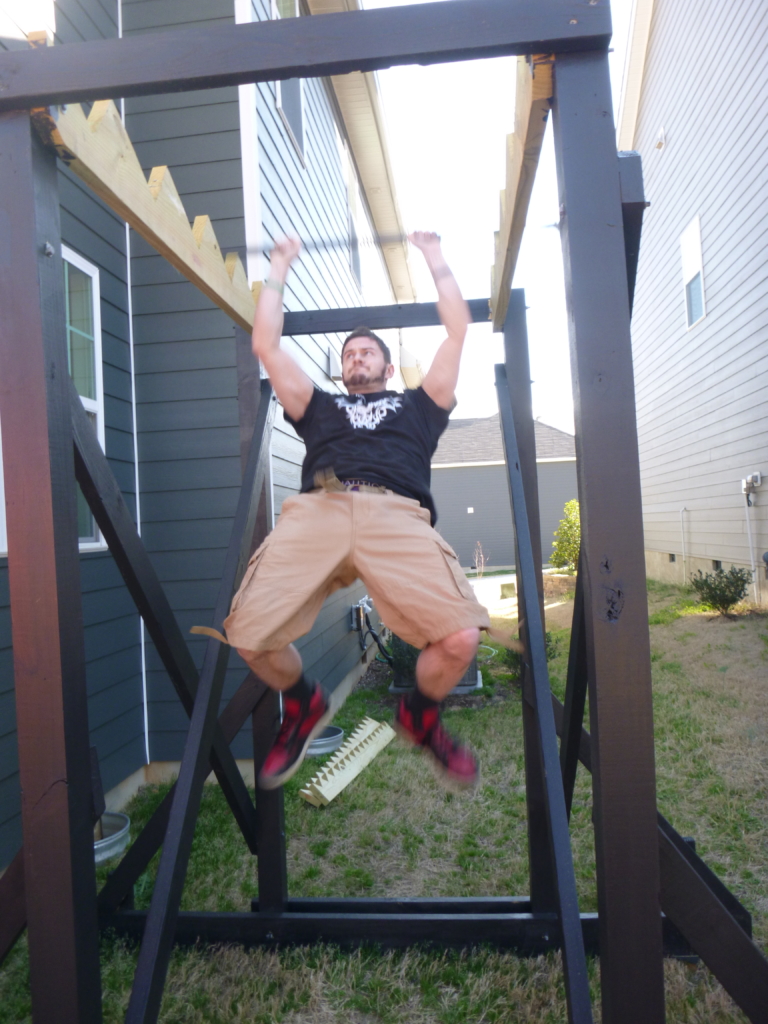 From Bailey – "I wanted to create a safer version of the salmon ladder, so I turned it on its side. So if someone falls, or lets go of the pipe, no one gets hurt."
Ninja Monkey Bars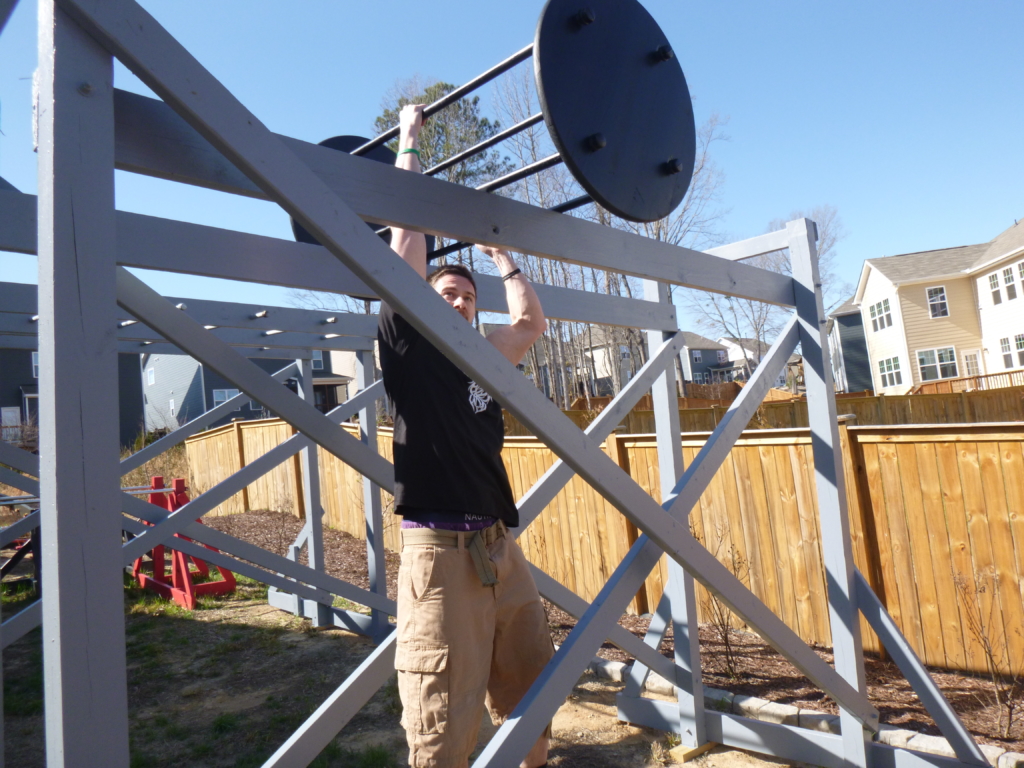 From Bailey, "I saw this on TV a few years ago and copied the idea. A very challenging obstacle in our lineup."
Dip Walk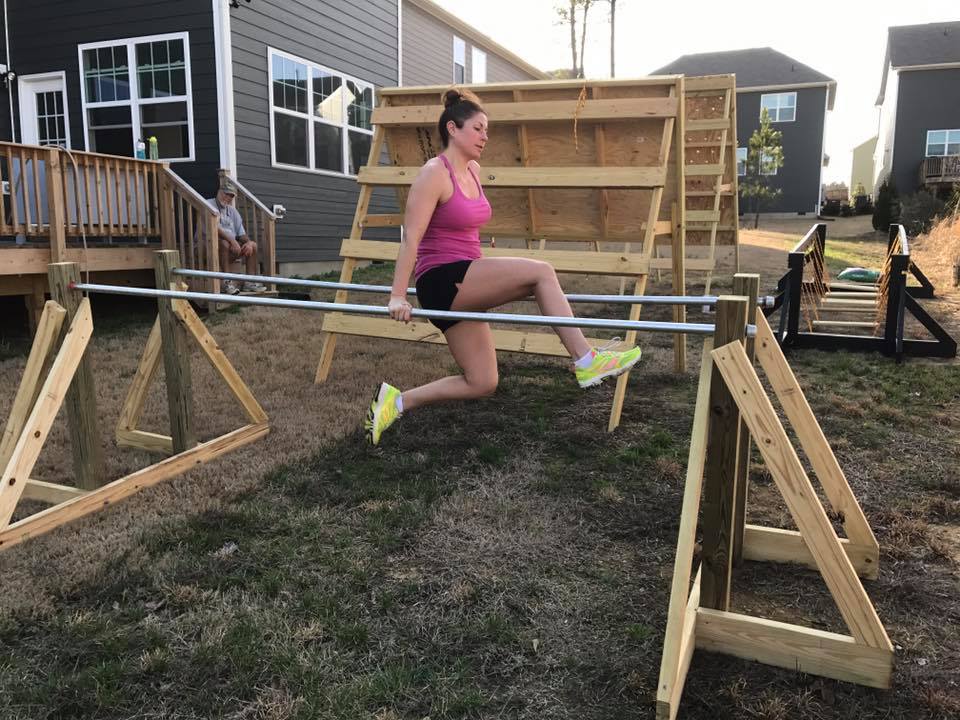 Bailey said, "this requires a tremendous amount of upper body strength, a great challenge, you are only 4 feet high, but cannot touch the ground."
Atlas Ball Drag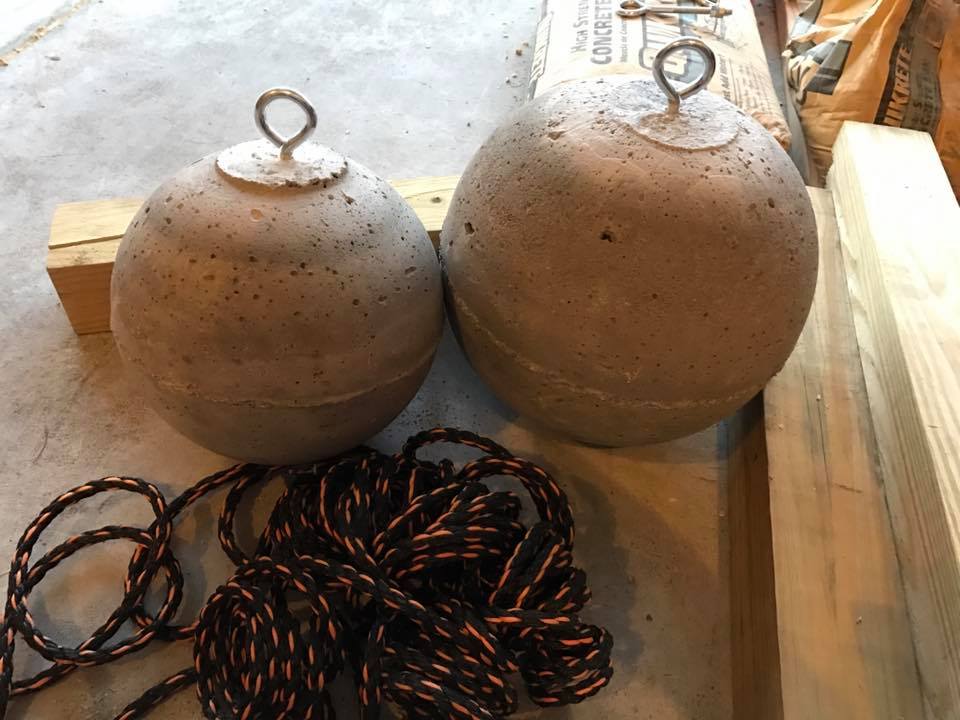 Dragon OCR will have 40 and 80 lbs atlas balls, metal loops in the concrete balls, pulled with a rope. This will be difficult and fun for all.
It is clear after talking with Charles Bailey had he has a deep passion for obstacle racing. He and his team are working hard to bring that passion to Dragon OCR and give the OCR community in North Carolina a unique and fun obstacle racing experience for athletes of all levels. For those in the area support your local OCR scene and give Dragon OCR a try. The first event will take place on May 20.
---
For More Information and Learn How You Can Save on Your Entry
Use discount code MUDRUNGUIDE20 for 20% off your Dragon OCR registration!
---