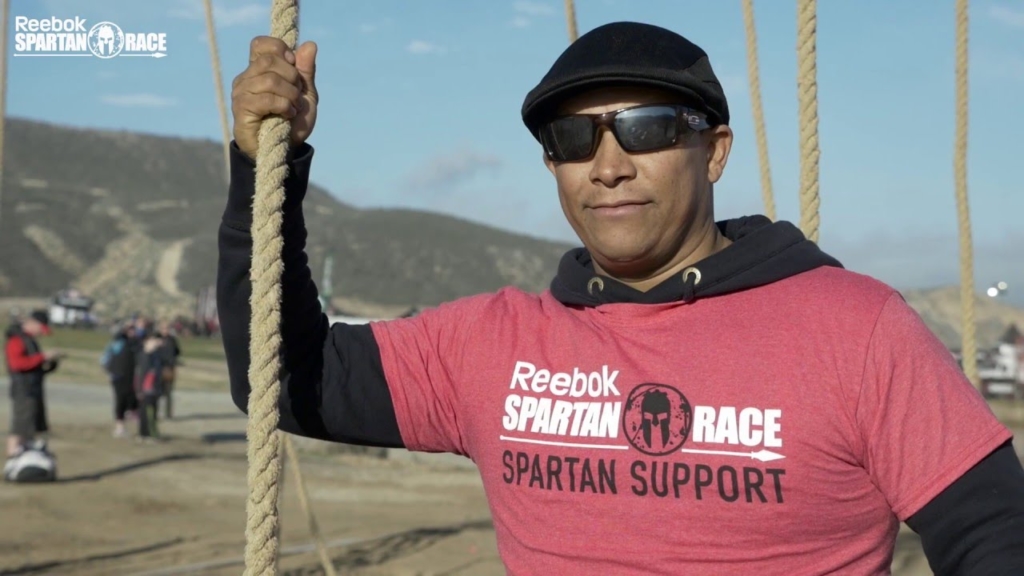 Recently, an announcement from one of the staff at Spartan Race caught fire among the largest community groups online. The announcement was a shift in policy for volunteers. Historically, volunteers have signed up for a shift and in return received a free race entry to be used is all heats, except the elite heat. Over time, the policies have continued to change and yesterday the OCR Communities grabbed onto the latest change.
This is the message that filtered across the groups: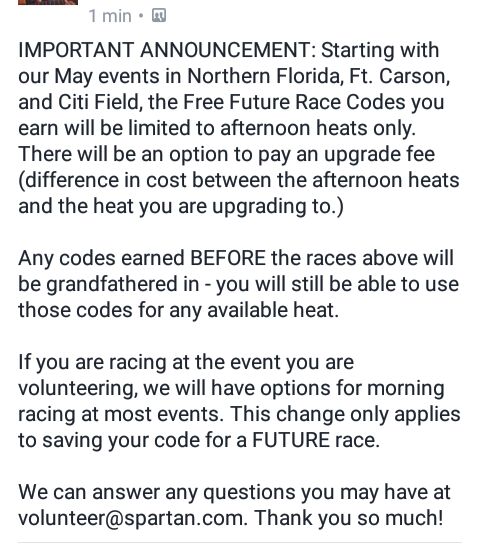 Each of the groups that this message was received in quickly erupted in a blaze of comments and opinions about the change in policy. Mud Run Guide reached out to Spartan Race directly to get more insight and confirm this change in policy.
The first thing confirmed is this is the official policy moving forward for volunteers at future Spartan Races. Additionally, we reached out to Jonathan Fine the Head of Global Brand Communications for more insight he told Mud Run Guide:
The change in policy does not affect racers using their code same day, only those who plan to use it for a future race, in which case the fee to upgrade to the morning heat is nominal (usually $10-20) if a racer would like to do so. Also noted, previously earned race codes are grandfathered in with no additional charges. 
The new policy is a result of a combination of factors including the sport's growth and high-demand for morning races, people selling their codes and racers registering for morning heats and not showing up – so we needed to adapt in order to accommodate as many racers that would like to compete as possible. Volunteers are a critical part of Spartan's success and we are thankful for all of their hard work. 
With a little more insight it appears this change is policy is due to the growth of
Spartan Race
and adapting policies to work with the ever-changing landscape of the obstacle course racing industry.
---
---
Share your thoughts in the comment section below