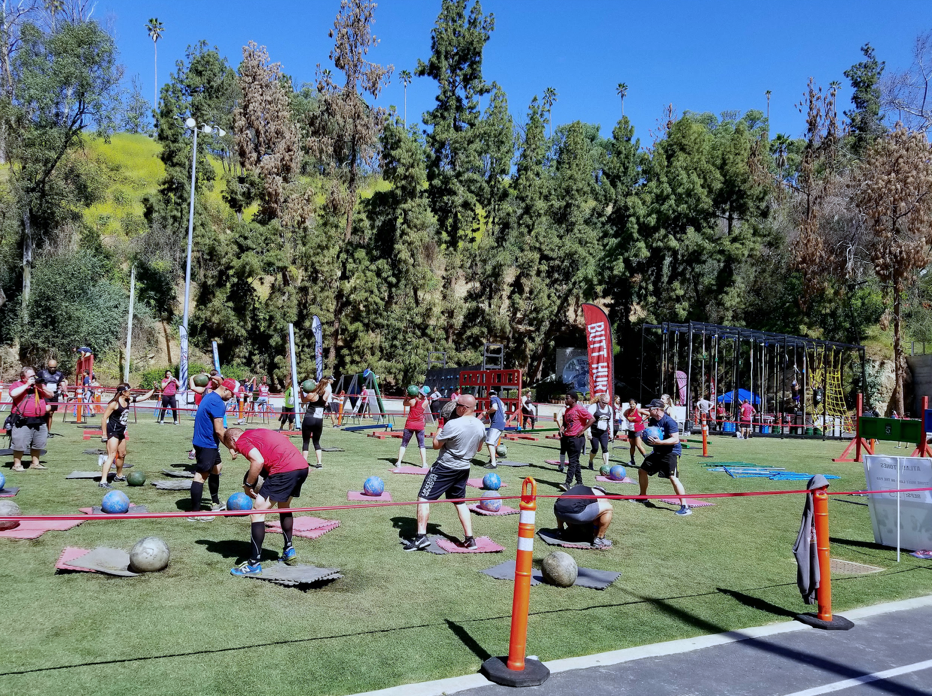 Epic Series is not like your " traditional " obstacle course races. It's not " a runner's course."  It's a very short course combined with obstacle challenges focusing on strength and lifting heavy objects.  There is very little running with the exception of the beginning sprint lap. So if you're mainly into OCR for the running aspect, then this is probably not the event for you.  However, if you want to test your strength and endurance CrossFit like competition, then you should try this out.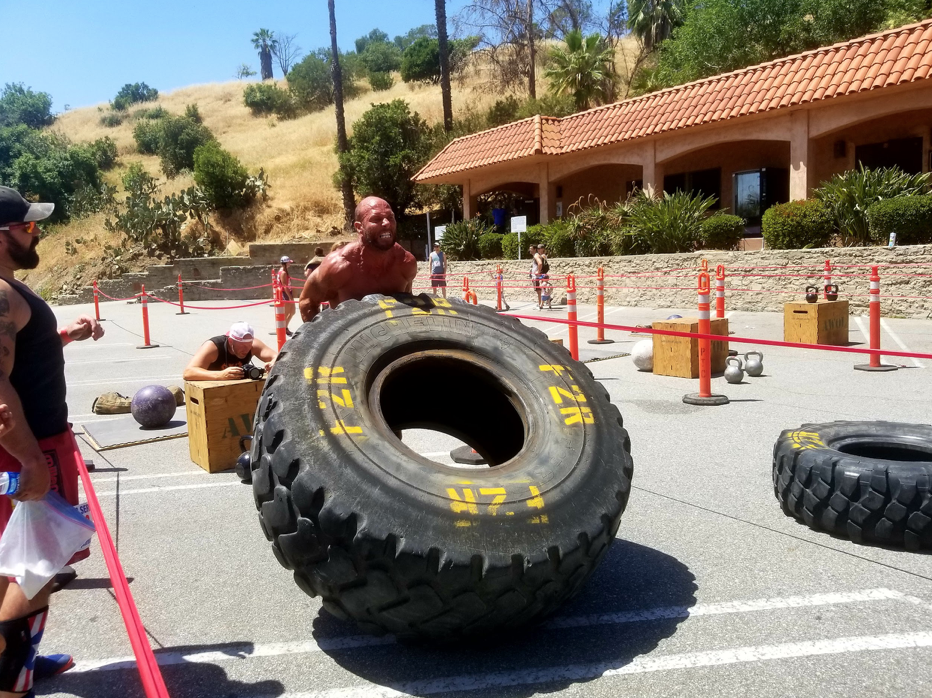 The Course
Waves go off in small groups every 15 minutes to avoid overcrowding the course. There are no timing chips. We started out in a sprint lap around the track holding a giant flag. At the end of the lap, we toss the flags and begin the obstacles and challenges. The course has three different levels and is color coded Green for the Novice,  Blue for Intermediate, and Black for  Advanced athletes. You choose the level that best fits your fitness level. For example, in my case, I selected the Novice level, Green, or so I thought. At some challenges, I wasn't paying attention and was doing the Black level.  The Obstacles and Challenges include a low crawl, walls,  throwing an atlas ball over your shoulder  repeatedly, balance beam, squats while holding a bar over your head , repeated rope climbs,  inverted walls, timed planks, a core workout with a medicine ball, box jumps, a heavy hoist,  running or walking with a beer keg,  and even an archery challenge which was my  favorite part. There are no penalties for not completing a challenge or obstacle. In the competitive waves if you cannot complete a challenge you may complete the course but are ineligible for prizes.
For the competitive waves, athletes complete the advanced level of the course and then complete a gauntlet in which athletes choose either the strength or endurance format. In the strength, format athletes lift heavy weights with fewer reps. In endurance athletes lift less weight but more reps. The gauntlet includes pulling an SUV, lifting heavy weights, flipping very heavy tires, throwing an atlas ball over a wall then climbing over the wall.
There was also a kids course which included challenges like air squats, throwing a medicine ball over a wall then climbing under or over the wall, and even the game twister.
The Venue
The event was held at the Los Angeles Police Academy in beautiful Elysian Park adjacent to Dodger Stadium.  There were restrooms and porta potties. With the exception of Naked Juice and Muscle Milk, there were no food vendors so pack and bring your nutrition, food, and most importantly coffee.  The venue is also very close to downtown Los Angeles, Silver Lake, Eco Park, Chinatown, and Los Feliz area that boasts an array of multicultural restaurants for every pallet.
Final Thoughts
I liked the idea of having a multi-tiered course to accommodate different fitness levels.  It makes the event less intimidating for someone who has not done any obstacle course or obstacle challenge. With the addition of the kid's course, the event is All inclusive for the entire family and all ages.  I liked the archery challenge a little more than I should mention. What would be cool is if they included a laser gun trial at the end of the sprint lap or water gun challenge for the kid's course.  One note of concern from a safety perspective was the rope climbs. The metal structure from where the ropes were hung have a support running along the bottom.  If someone were to fall from the rope climb, they could risk rolling an ankle or falling to the floor and hitting their head.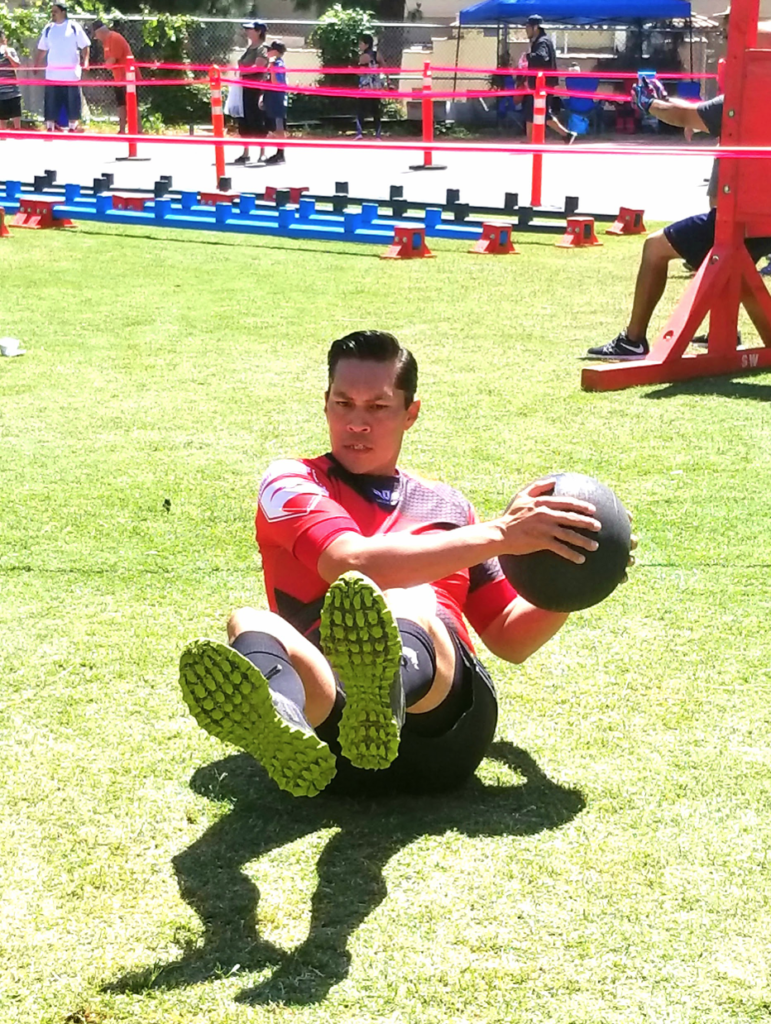 I would come back to do another Epic Series Event.  It took me out of my comfort zone that's for sure. Next time I will pay more attention to which level course I'm supposed to be doing. I rate Epic Series as an ✴✴✴✴✴  event.
Rating 5/5
---
Use discount code MRG10 for 10% off your EPIC Series registration!