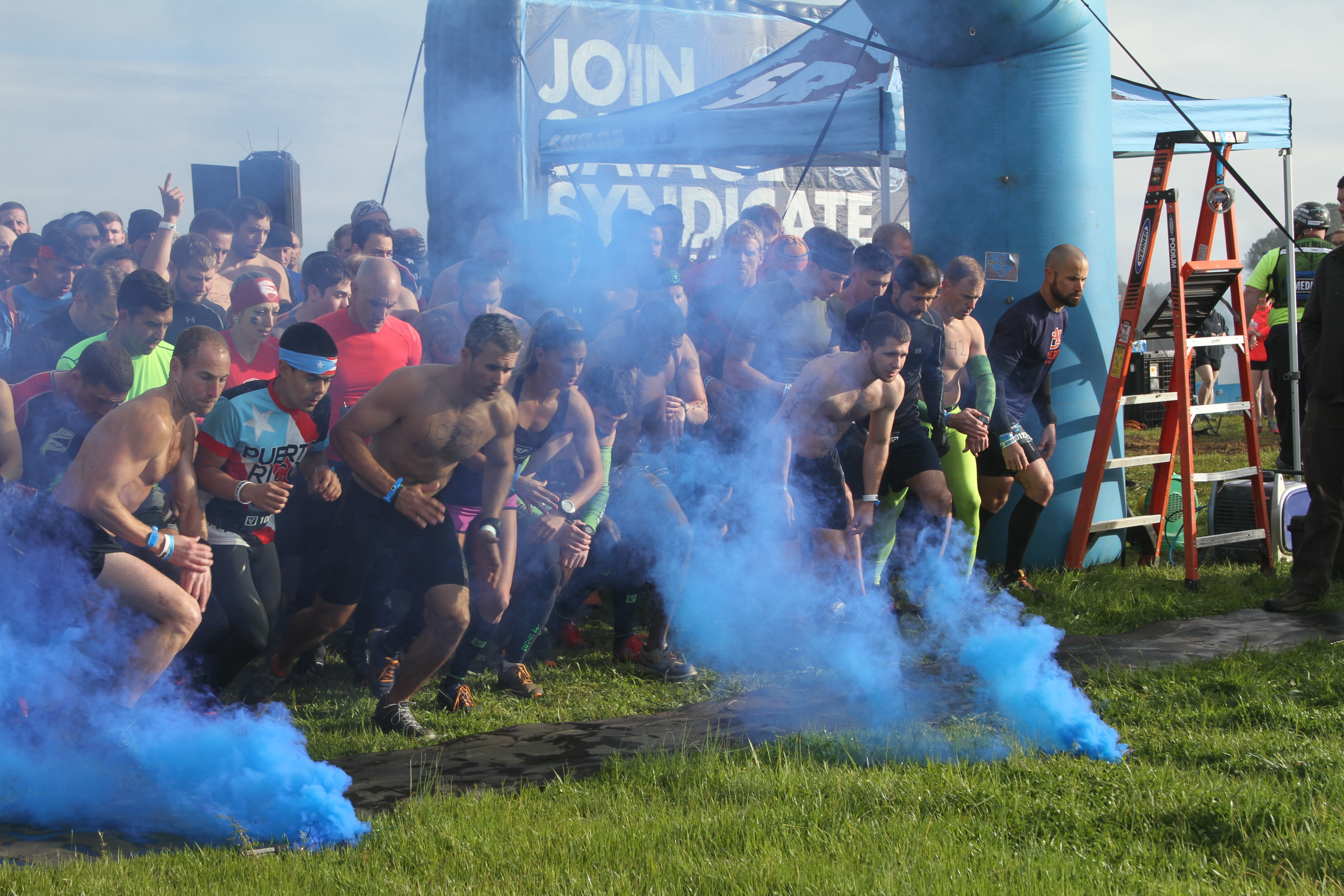 After years of racing other series, I finally worked a (long overdue) Savage Race into my schedule. For the last couple of years, people have been telling me "You need to get to Savage." Well, I made it to their Georgia Spring event and here is a quick rundown of my thoughts by topic: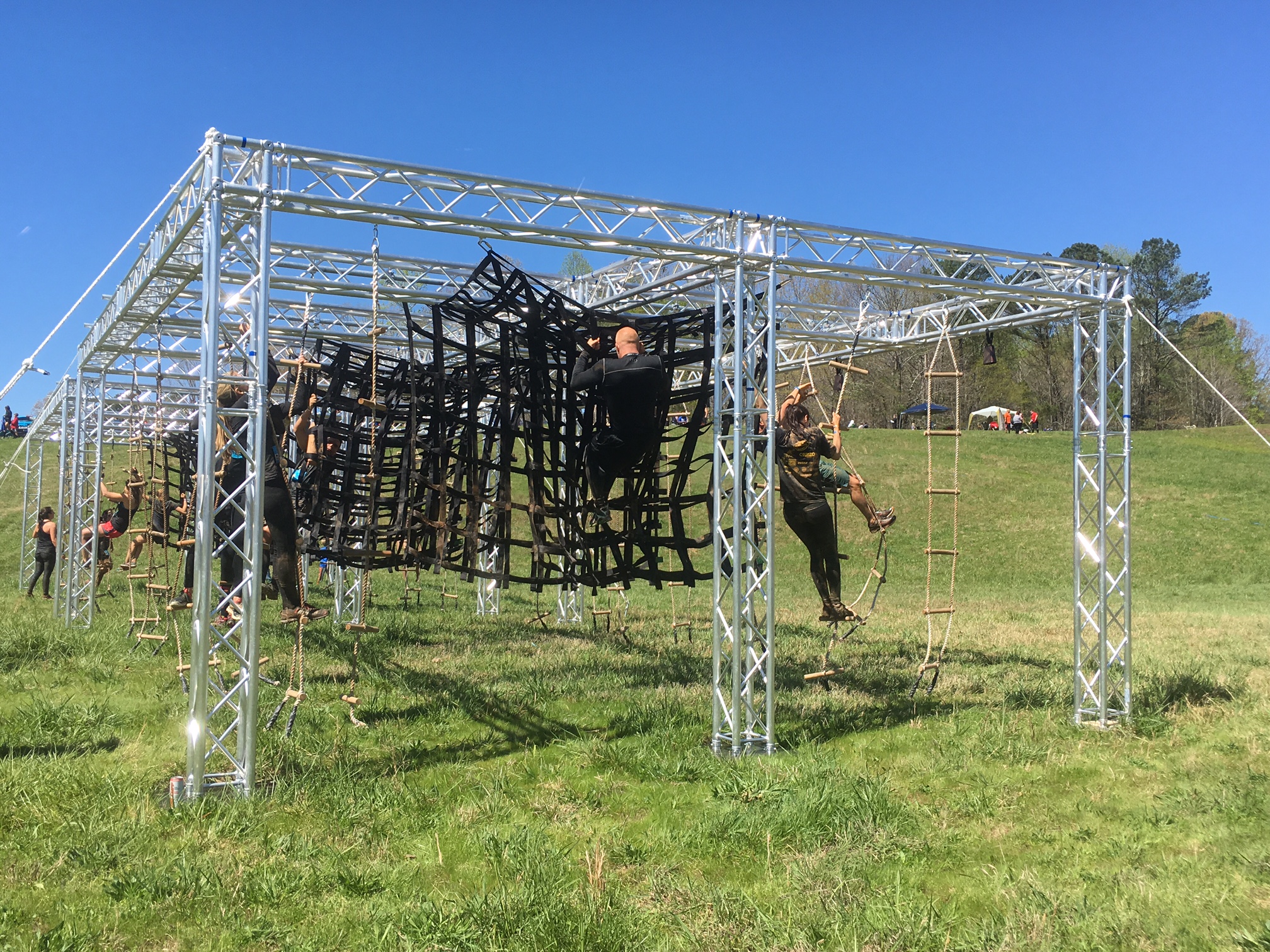 Parking:
Parking went smooth with no issues, they even had a VIP section that put you closer to the race start if you felt like being fancy. I definitely think this is a good option for races with larger fields of athletes.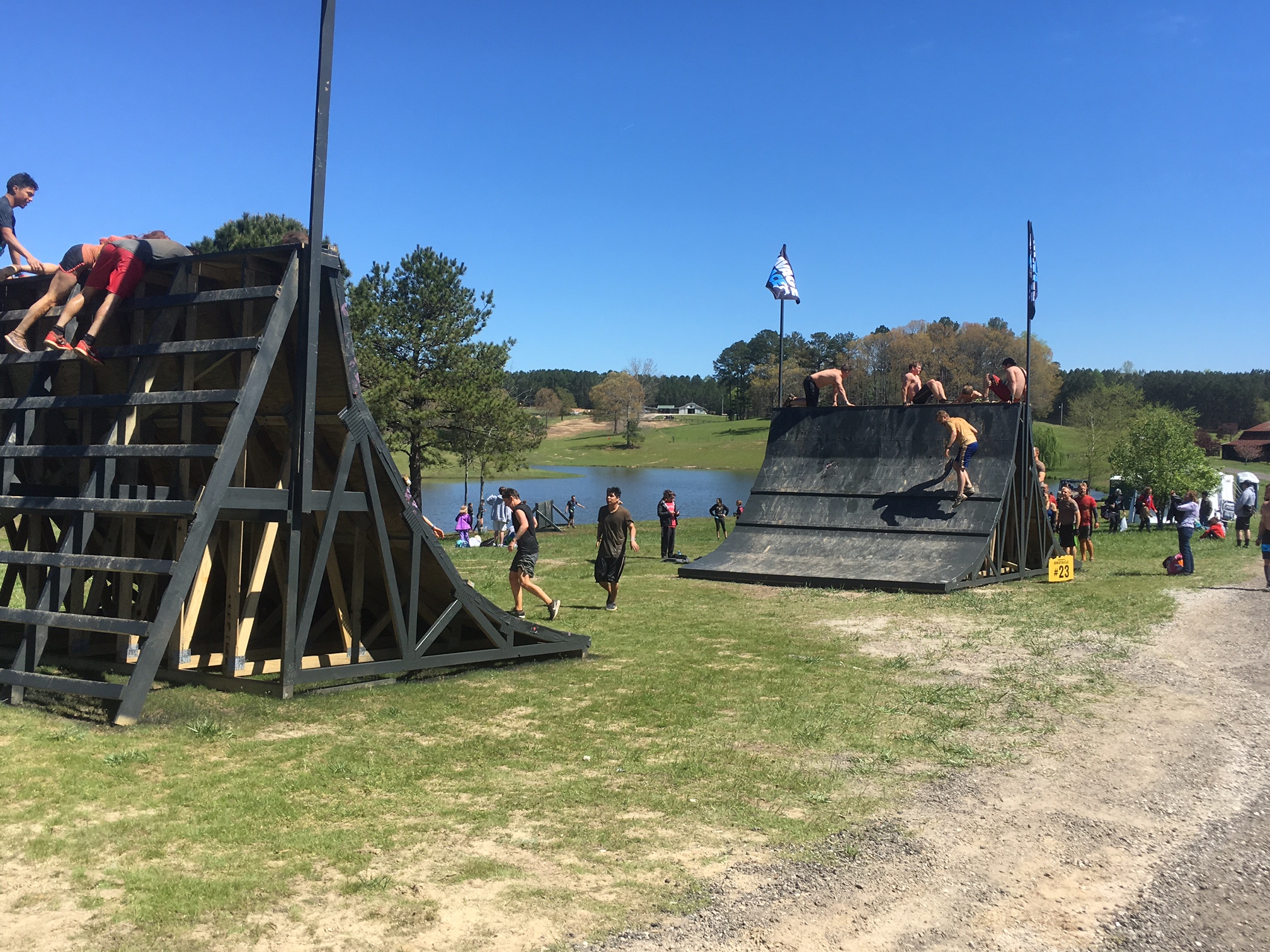 Check In:
Check in required you to have your bib numbers in advance. Savage did a great job of not only emailing the bib numbers out over a week ahead of time but followed it up with the same email the night before the race. If you were the prepared type you could have even arrived with the waiver pre-filled out…I did none of the above but still located my bib number quickly on my phone and was through check-in very quickly.
Obstacles: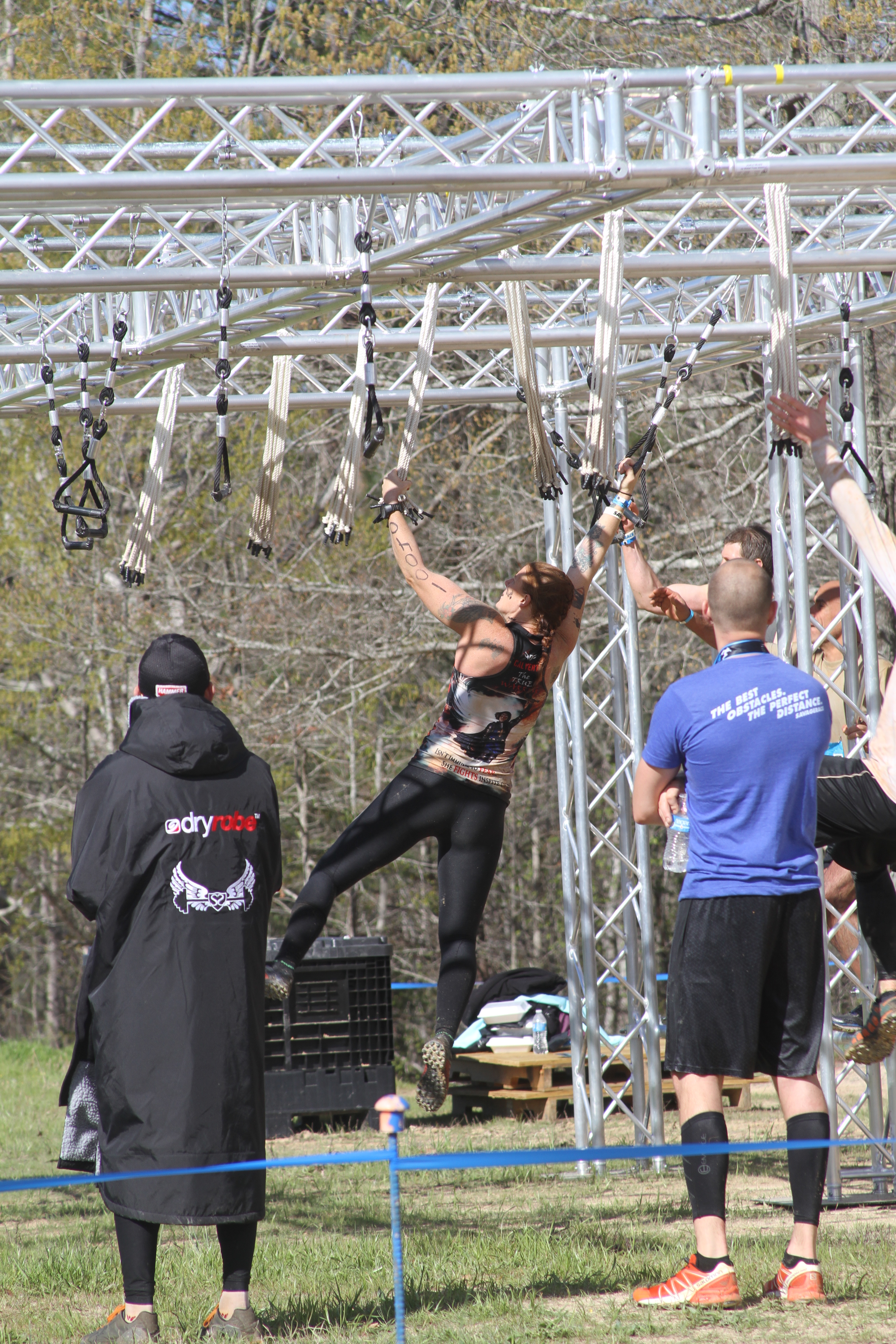 The obstacles were fantastic. There was a good amount of upper body obstacles including Sawtooth (their lazy M-shaped monkey bars), the Savage Rig, Wheel World (rotating wheel type rig), Kiss My Walls (a slightly inverted wall with rock climbing holds), a new rig with caving ladders/cargo nets and another rig with alternating ropes and handles.  Besides upper body obstacles, there was also a lot of fun ones like Teeter Totter (a tube that is essentially on a see-saw) and Colossus (giant 1/4 pipe into a water slide).   Twin Peaks (a quarter pipe into a half pipe), was present at the event but they modified it using footholds to prevent backups they had at previous events.  I loved seeing that the company took feedback and fixed problems from one event to the next, which is a good sign of longevity.
I loved the mandatory completion and the challenge of the obstacles. While none of the obstacles I thought were extremely difficult, having so many upper body obstacles in succession ensured your upper body was taxed by the time you crossed the finish line. The rule of mandatory obstacle completion for Elite waves is a no brainer rule for me (that's another topic for another time), so seeing Savage adhere to this definitely made me happy and ensures I will come back to their series for more races.
Course Layout:
OCR is known for punishing its participants and Savage definitely set the course up well. At a steamy 47 degrees the morning of the race, the first obstacle was Shriveled Richard (their ice bath) followed by two more water obstacles (Thor's Grundle and Squeeze Play). This definitely challenged athletes as they tried to stay warm and get their hands ready for the onslaught of obstacles. I absolutely loved it. The Elite wave experienced no bunching or lines at obstacles and the event ran smoothly. Obstacles were spaced out appropriately over the 5.5 miles to prevent lines and keep you engaged between running/climbing. Every time I was about to think I haven't seen an obstacle in a bit, one would be right around the corner.
As a spectator, my wife loved the numbered obstacles. It allowed spectators to easily identify where they were in the course and figure out when athletes would be passing each. This was much easier than logos or just convoluted names used by some other OCR companies to mark their obstacles.
Atmosphere:
It was like a big family party. A DJ was playing music, the announcer knew people by name and everyone was in great spirits. Another A+ event.
Awards:
I'm a big fan of Age Group awards, something very few OCR companies do. I've seen it twice before at the actual event (Mud Ninja and OCR World Championships) and once before mailed out to you at a later date (Conquer The Gauntlet for winning an age group). For bigger races, I think this is a great incentive. Athletes need intermediate goals to shoot for between, I finished the race and I won the entire event. Having a large enough pool of athletes to support age group awards is great thing and something I hope other race companies start doing as the sport grows.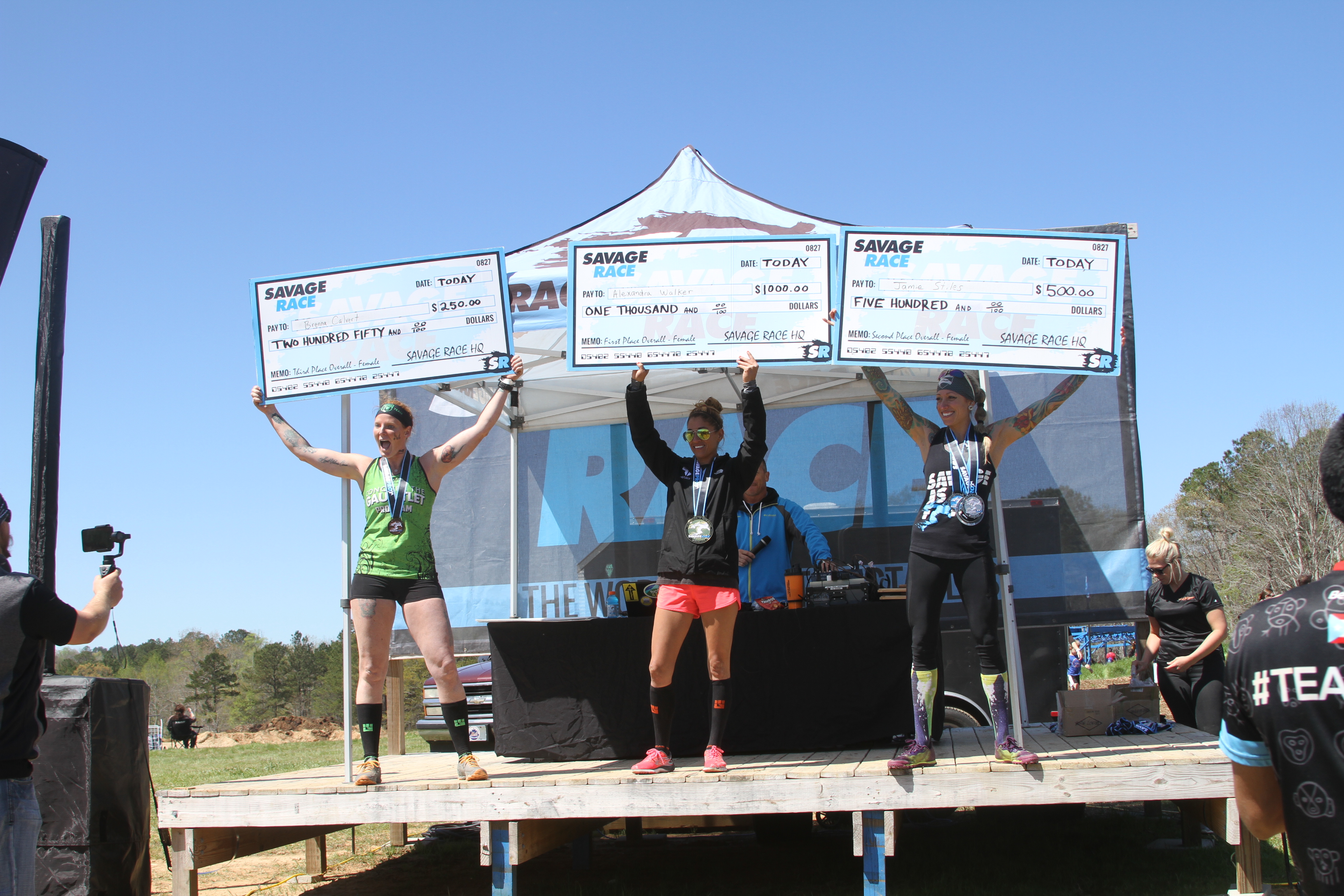 Overall:
This is an easy 5/5 stars for this review. Savage Race does great on all aspects. Although I personally like Ultra-OCR (8+ hours), Savage is now near the top of my list for shorter races and something I will be sure to make room for in my race calendar for the future. Definitely, put some Savage Race events on your schedule and get #SAF.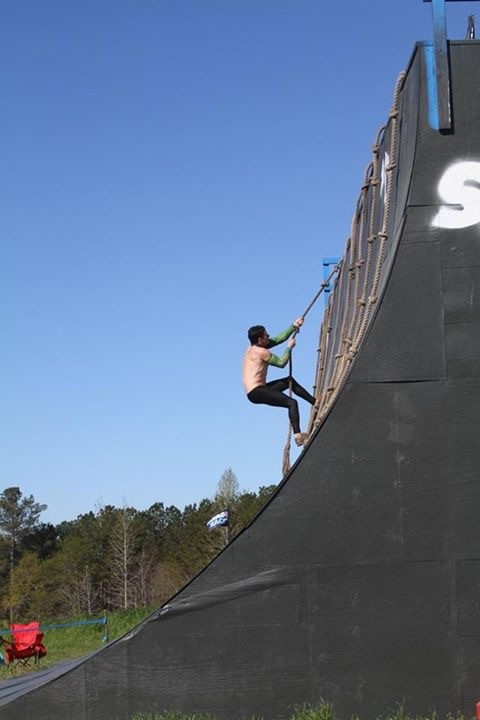 5/5 Stars
---
Have you done a Savage Race?  Leave your own Savage Race review and feedback…
---