My OCR background to this point has been in the competitive atmosphere of the OCR races, I thought I would start off the 2017 racing season with something different. I stepped outside of my norm and decided to start my OCR season with a Tough Mudder. Out of the 6 years, I have been competing in the OCR world, I had never done Tough Mudder, so I wanted to run one of their events to see how it would compare to the format of the other races I have experienced. I ran the Tough Mudder Half, so I could make a more level comparison.
The race was a little confusing at the start, with having to go through the festival area to find the entrance corral to the heat time.  The other confusing part was that all of the Half and Full Tough Mudder racers were all corralled together, so some were not sure if they were in the correct starting gate.  We were given a rousing introduction to Tough Mudder by MC Sean Corvelle, who definitely got the racers ready to go with his motivational pep talk.  Once we were inspired, he let us onto the very hilly, open course for our fun for the day.
I knew I was in for a different event right from the first obstacle (Mud Mile) that this would be a new experience and the rules I had come to know of racing did not apply for Tough Mudder.  I had to depend on other racers to have any chance of completing not only this obstacle but most of the 13 obstacles I would get to experience in this race.  The mud walls were just high and wet enough that the only way to get over was to lift your partner, and then get pulled or lifted to the top.  The gaps and height were just enough to make you team up with your fellow racers, and that was the main theme for the Tough Mudder Half with the way they designed this course.  From Hold Your Wood (log carry that needed a minimum of 2 racers carrying each log) to the Pyramid Scheme (Wet, flat angled wall that required full teamwork with other racers to get to the top) and the Block Ness Monster (large rotating triangle wall), the obstacles were meant to fully challenge you to complete them by thinking in a team pattern.  You had to work with every racer there (slow, fast or just unsure about what to do) so everyone would be able to finish each obstacle.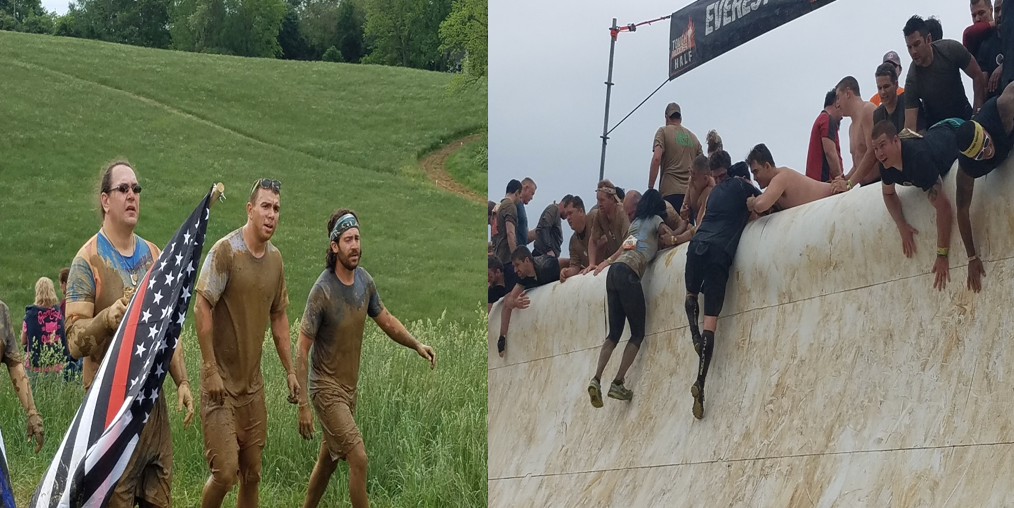 The teamwork was very smooth for the most part, and I had a great time working with some great athletes that flew through the course, but I also truly enjoyed helping many first-time racers who really had no idea how to get through many of the obstacles.  My best memory was the small, petite racer at the Pyramid Scheme who had no idea what to do to get up the wall.  I explained to her how to climb up my legs like a step ladder so she could reach the top.  But she was so afraid of hurting me if she stepped on me, she was hesitant to climb.  I was happy to tell her there is nothing to fear in a race like this if you step, crawl or walk on someone to reach the top, that is what we are all here to do for every racer.  She seemed to relax after that and flew up the wall with no issues once that fear subsided.
---
---
My only complaint on the course was some of the major lag time getting through some of the obstacles.  The Carry Your Wood obstacle and Everest 2.0 had some very heavy delay in getting on the course and getting moving to completion.  Everest 2.0 had the biggest backup, but once people started moving along it really started to go smoothly after the early morning racers got over the fear of face planting.
Once clearing Everest 2.0, as I was talking race stories with my fellow Mudders, I surprisingly came to the end of my race.  Most racers were continuing on with the Full Tough Mudder, so I entered into the Finish Line.  I ended up finishing alone since there were not too many racers doing the shorter course on race day.  I was happy with the race, but instantly regretted not continuing on the race course to take on the remainder of the full Mudder.   I was plenty tired and muddy, but running in the non-competitive waves leaves quite a bit on the course, which I felt after finishing.  I will need to run in the Tough Mudder or Toughest Mudder to get that full racing exhaustion I am used to once I have finished.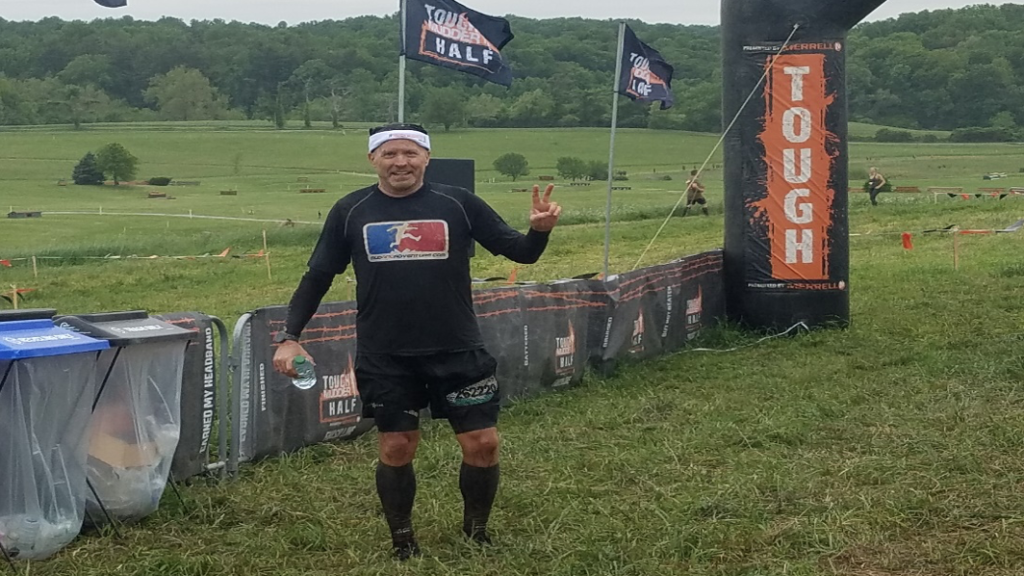 Rating
I have to rate the Tough Mudder Half at a 3 out of 5 overall.  This race is made for anyone who is not sure if they are ready for a mud run, and want to see what it takes to get through some of the tougher races available.  This is definitely a beginner event and one that will not permanently scar someone in fear from the obstacles they get to try.  I would recommend it also for experienced racers that are recruiting new athletes to the OCR scene to actually run this course with the new athletes to not only help them through the race but to see the looks on their faces when they actually finish and see the accomplishment they have just achieved.
My competitive nature has me ready for another Tough Mudder but will be looking to the Tough Mudder Full or Toughest Mudder as the next big challenge to get what I need out of the mud racing season.
Rating 3/5
---
Have you done a Tough Mudder Half?  
Leave your own Tough Mudder Half review and feedback…