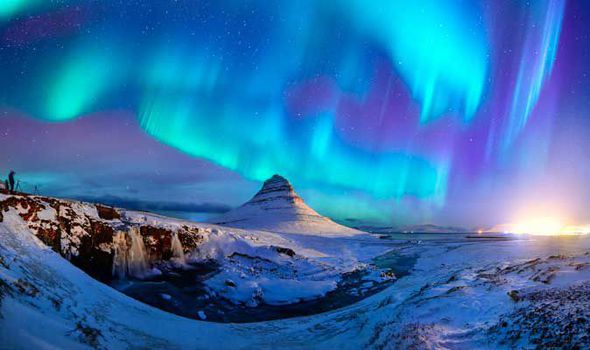 Spartan Race teased earlier this spring a new race in Iceland. Today details of the 24-Hour race set to take place December 16, 2017, in Reykjavik, Iceland have been released. Spartan Race is set to hold it's first "Ultra World Championship" 24-hour Spartan Race. The course will feature 24-hours of racing on a 5-mile course with over 30- man-made and natural obstacles. More than $25,000 in cash prizes will be awarded. Full press release below.
Where:
Reykjavik, Iceland
When:
December 16, 2017
Who:
1,000 Participants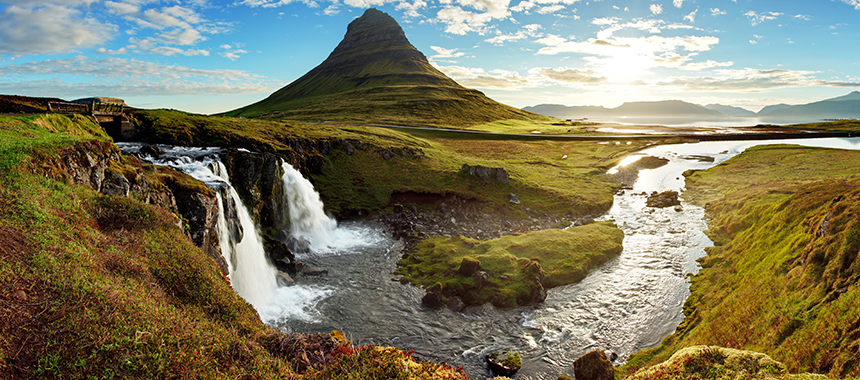 ---
The Vikings first settled on Iceland in 870, and more than 1,000 years later, Spartans will stake their claim on the Land of Fire and Ice with the first ever "Ultra World Championship" taking place December 16, 2017. The 24-hour Spartan Race event will see competitors braving the elements as they run through the majestic, raw terrain of Iceland, through various elevations, ice, glaciers, geysers, active volcanos, and tackle signature Spartan obstacles with more than $25,000 in cash on the line. With only four hours of daylight, the only hope of light for competitors on the dark course would come from the glow of Aurora Borealis, one of the seven wonders of the natural world.
"We exist to create new challenges for Spartans around the world, and bringing a 24-hour competitive race event to the Icelandic wilderness in the dead of winter will push competitors to their limits and make ultra-endurance history," said David Watson, Spartan Vice President of Product. "With Iceland's picturesque natural landscape and the unpredictable attitude of Mother Nature, competitors will face challenges never before encountered at an obstacle course race. We are grateful to the Icelandic government and people for the opportunity to host this epic event in their beautiful country."
The Ultra-endurance event will challenge competitors' mental and physical aptitude as they complete 5-mile (8-km) laps with more than 30 man-made and natural obstacles. The minimum mileage of 26.2-miles (42-km) will earn competitors a finishers medal, but, only the strongest will vie for the title and prize money as racers that complete the most laps during the 24-hour race are crowned champions. The top five men and women will take home more than $25,000 in cash prizes.
Competitors are permitted one crew member inside a designated transition zone, and anyone given assistance outside the zone will be disqualified. No water or food will be provided on course for racers.  

Registration for the Ultra World Championship is limited to 1,000 entrants and opens today, only to those who are registered for, or have completed a Spartan Ultra Beast event anywhere in the world in 2017. Pending availability, registration will open to the public June 20. Registration, exclusive travel packages and additional information is available on Spartan.com. Those who qualify for early entry will receive an email with further instructions. Registration is a crowdsource format, with competitors holding a spot for $0, and will be charged the full amount of $750, when the event reaches capacity at 1,000 racers.
"Iceland Travel is proud to take part in organizing this unique event in Iceland," said Erla Ágústsdóttir, Iceland Travel's Manager of Meetings, Incentives, Conferencing and Exhibitions. "This race will highlight all the best that Iceland has to offer for an extreme sports event such as this. Participants will experience the rugged natural beauty of the country and the ever-changing weather conditions. We wish them all the best of luck. "
Taking place outside Iceland's capital city of Reykjavik in a top-secret location, the scenic landscape boasts thermal rivers, snow covered mountains and unforgiving terrain. A 24-hour indoor Spartan festival will create an electric atmosphere of legend and myth, with plenty of fire, ice and drums to entertain spectators, racers and guests.
The original Spartan Ultra Beast is considered the pinnacle of Spartan Racing, covering more than 26 miles (40 km) in harsh terrain, with signature Spartan obstacles and twists thrown in to keep things interesting. Spartan has a long history of creating ultra-endurance events, having held its 60 hour "Agoge" in the US, China and Japan, and the "Hurricane Heat" in four, eight, 12, and 24 hour increments in multiple markets throughout the world.