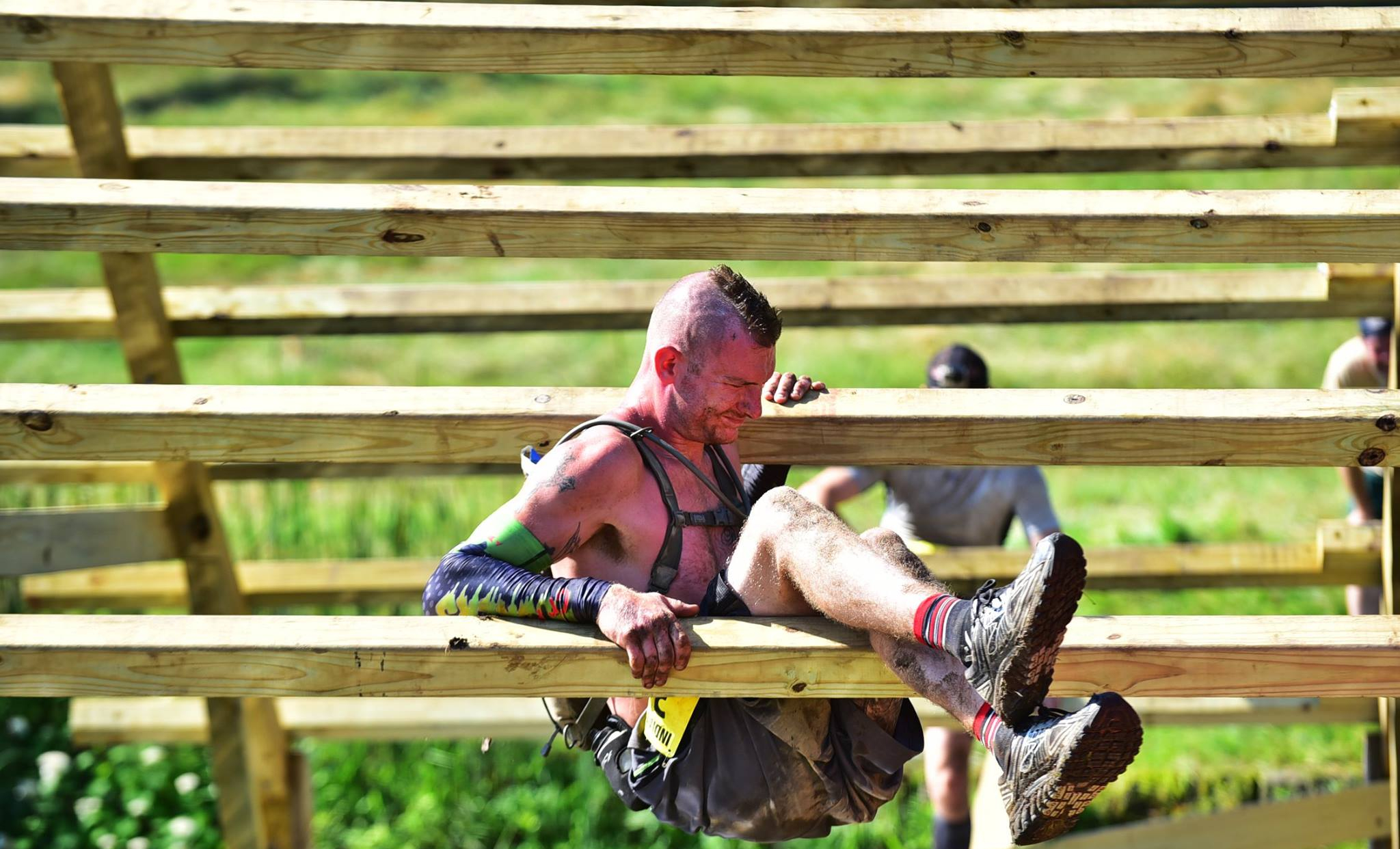 It seems year after year, I can't say enough about Indian Mud Run. I believe last year I affectionately referenced it as "The Little Race That Could," guess I'll have to find some new endearing phrase because IMR 2017 was anything but little. Though, before we can go forward, we must go back. Indian Mud Run was founded in 2012 in an effort to raise funds for the local levy in Coshocton, Ohio that had recently failed. The event had seen a steady increase in both scale and participation over the years to follow until last year when the mad scientist behind it all, Hubie Cushman, struck a deal with the OCRWC crew in a partnership to bring his signature obstacle to Toronto, but also to use some of the most infamous obstacles from the championships in previous years on his home-grown course.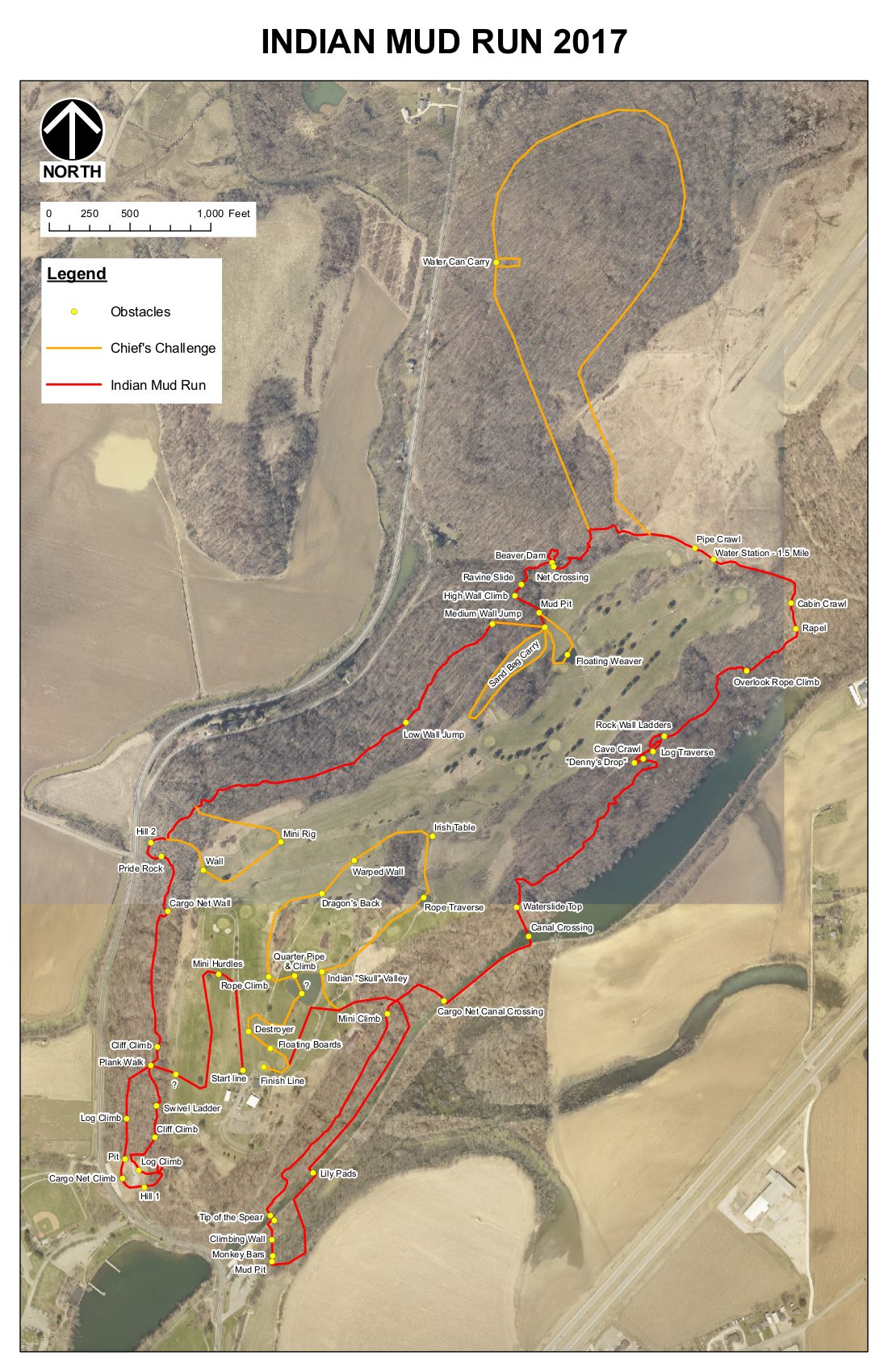 The partnership has boosted interest in the event to staggering levels and this year Cushman and crew looked to ride that momentum. Competitors from all over the country and even international athletes made the trip to compete against these amazing trails. New for 2017, the event moved from the canal to the golf course atop the hill. The newly acquired land meant many more acres of beautiful terrain to work with and what was delivered was the option of a 5k course or a nearly 7 mile course with around 60 obstacles and 1,500+ ft of vertical ascent, dubbed the Chief's Challenge. Also available was a 3 lap challenge of the Chief's course, where your first lap counted for a competitive time with mandatory obstacle completion rules and the 2 following laps were sort of an "official-unofficial fun run".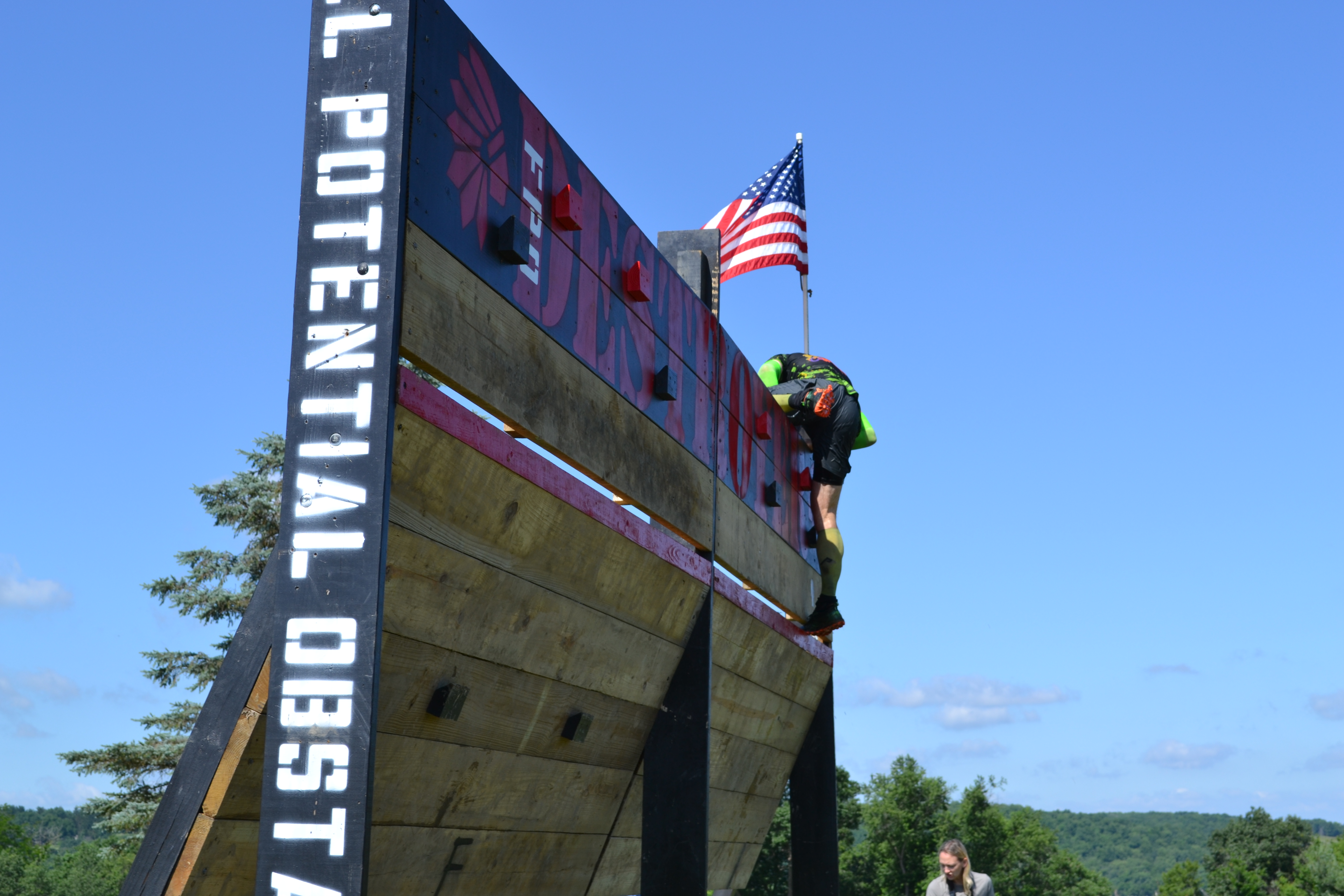 As touched on in the opening statement, this year the event was given allowance to use the golf course we had previously ran around the perimeter of in previous year. Beyond the additional land providing extra distance to the race route, the cleared areas gave tremendous opportunity for massive obstacles, a blank canvas (albeit hilly) and it was executed brilliantly.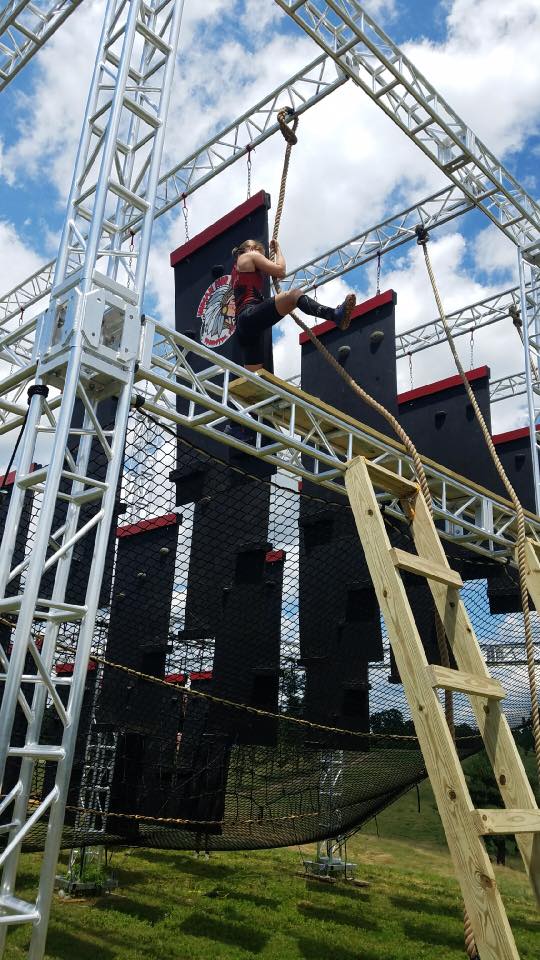 The giant rig on one green, Indian Valley on another, warped wall, Dragon's Back, a quarter pipe and slide into a pond with a subsequent swim, and the infamous Hanging Walls now reaching a staggering 20ft above the ground. Every time you left the woods and re-entered the golf course, you knew you were in for something big.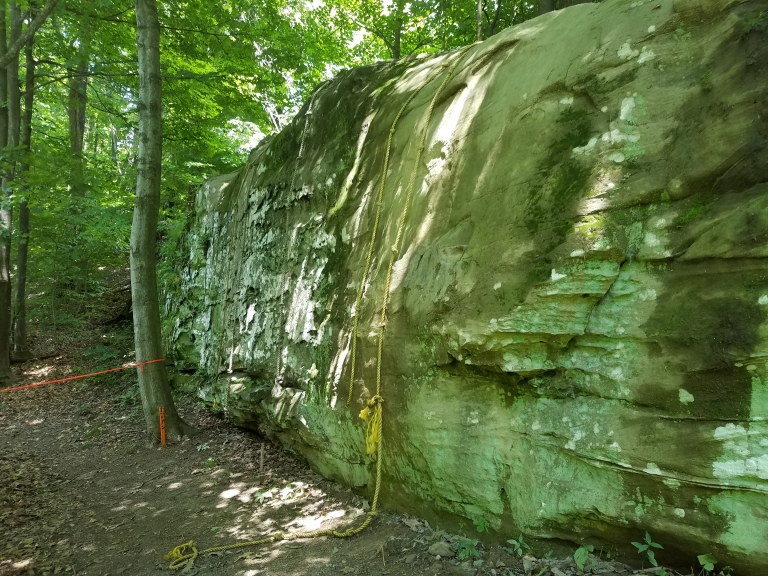 Speaking of the woods, the trails were not forgotten though, the core of this race was on some of the most brutal and rugged trails one can find in Ohio. The technicality of the terrain is like nothing I've ever seen in the Midwest. I, myself, took a nasty fall after catching my foot on a rock…or a stick…or a root…or who knows, while blasting down some singletrack. One of things I get stuck on every year though is the way that nature is used as its own obstacle on this course. I have been in OCR for a bit over 5 years now and I have never seen anything like this course, we scale rock walls, climb beaver dams, rappel down cliffs, swim in any water feature, and traverse cargo nets over ravines, etc. Mile after mile, you are challenged and moment after moment is memorable. It is brutal and it is beautiful, I just have never connected to a course the way I do at Indian Mud Run.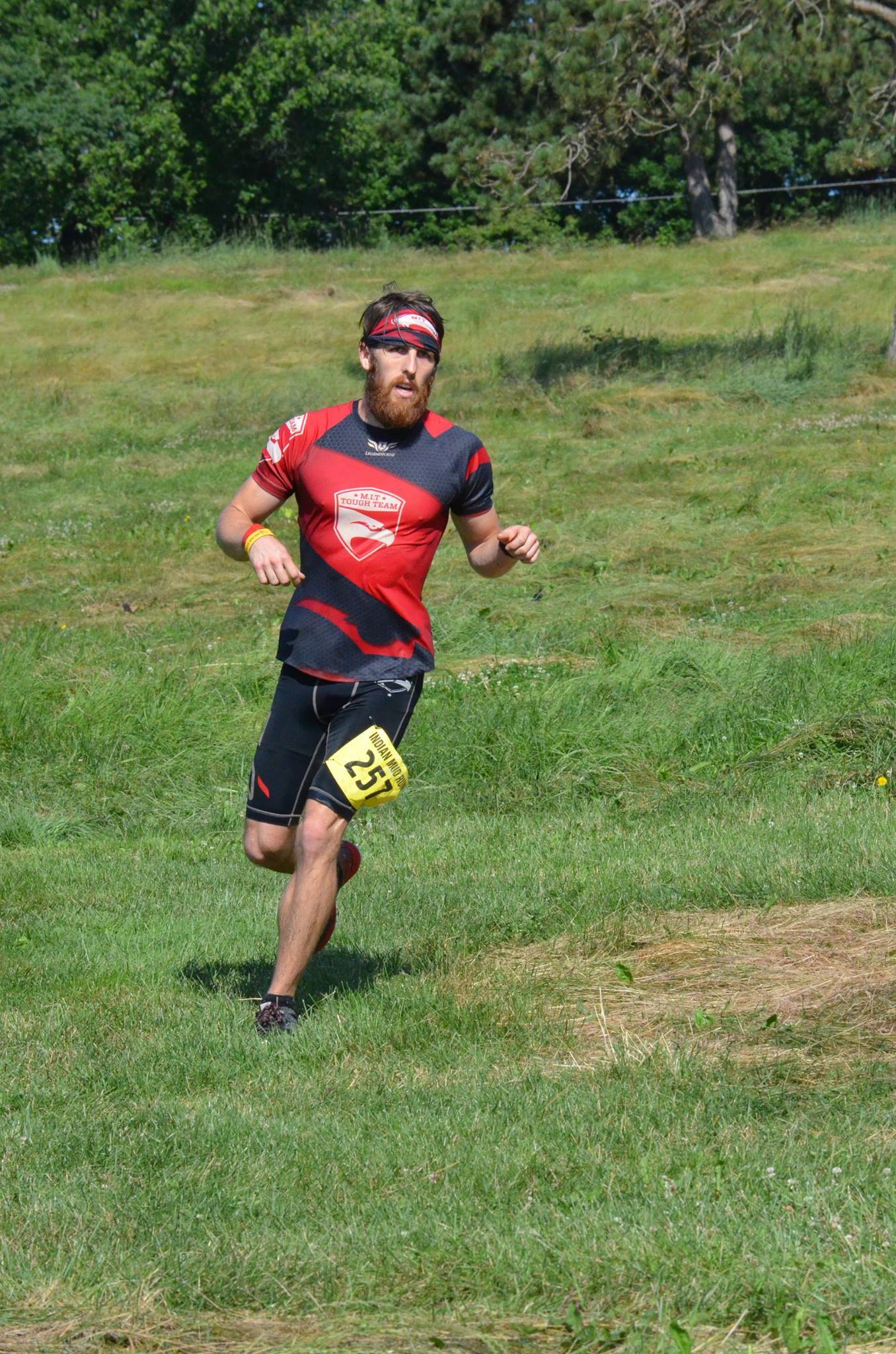 Now in the name of fairness to all other race series, it must be said. The massive expansion this year was not without issues. The multiple courses made course markings confusing, sending many competitors in different directions and causing some participants to miss out on some the course (some found this as a relief though). Safety was also a bit of a concern with slick nylon ropes for many dangerous climbs and descents in combination with the rain over the two days prior the event. The word "sketchy" was being tossed around a lot post-race. I have been critical of safety standards at races in the past and must reiterate, that this is a sport with inherent dangers but organizers must do their part to ensure the safest event they can provide. Both of these issues luckily have pretty easy solutions and I have no doubt that Hubie is already envisioning improvements for next year.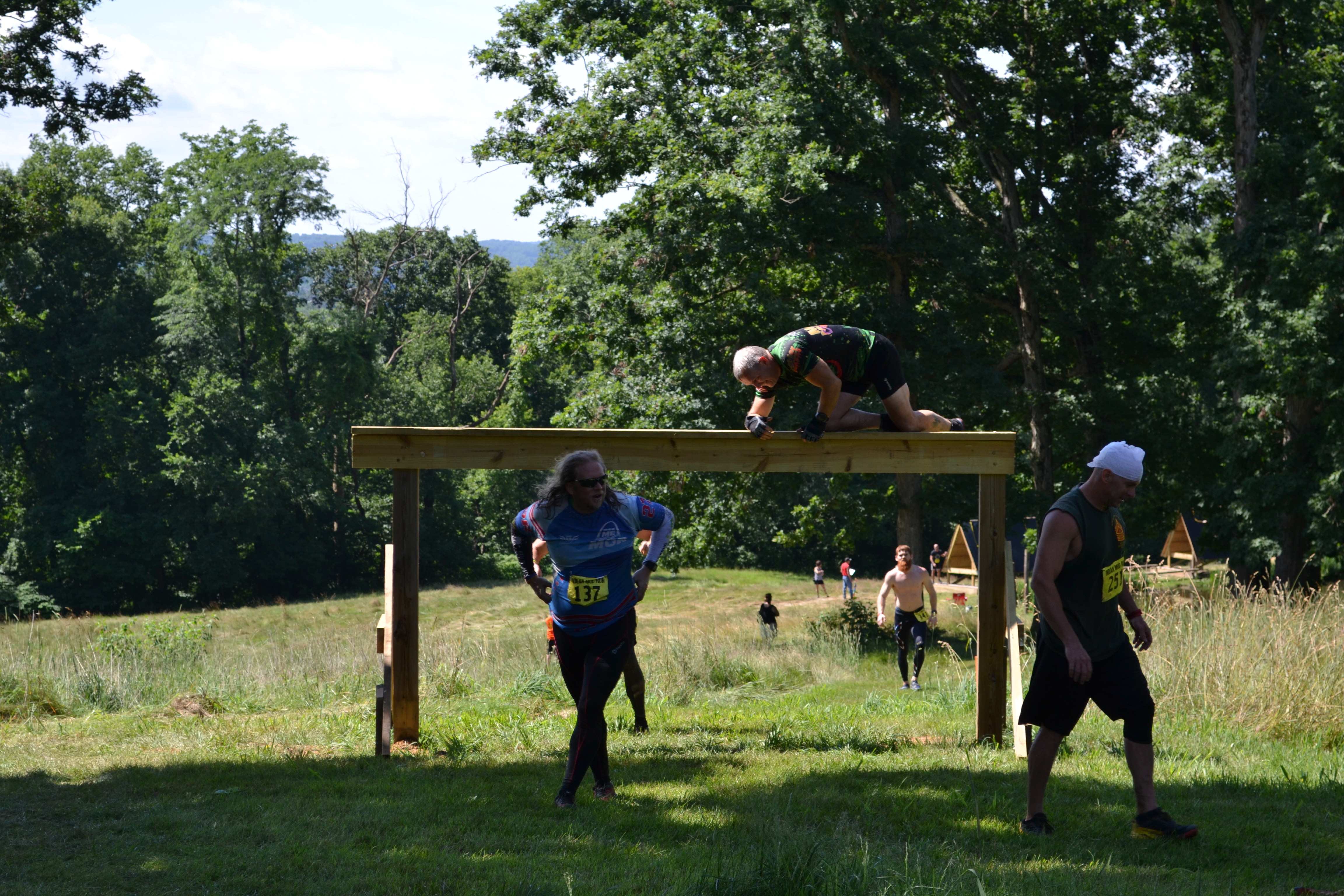 Rating: 4.5/5
---
Have you done an Indian Mud Run?
Leave your own Indian Mud Run review and feedback...