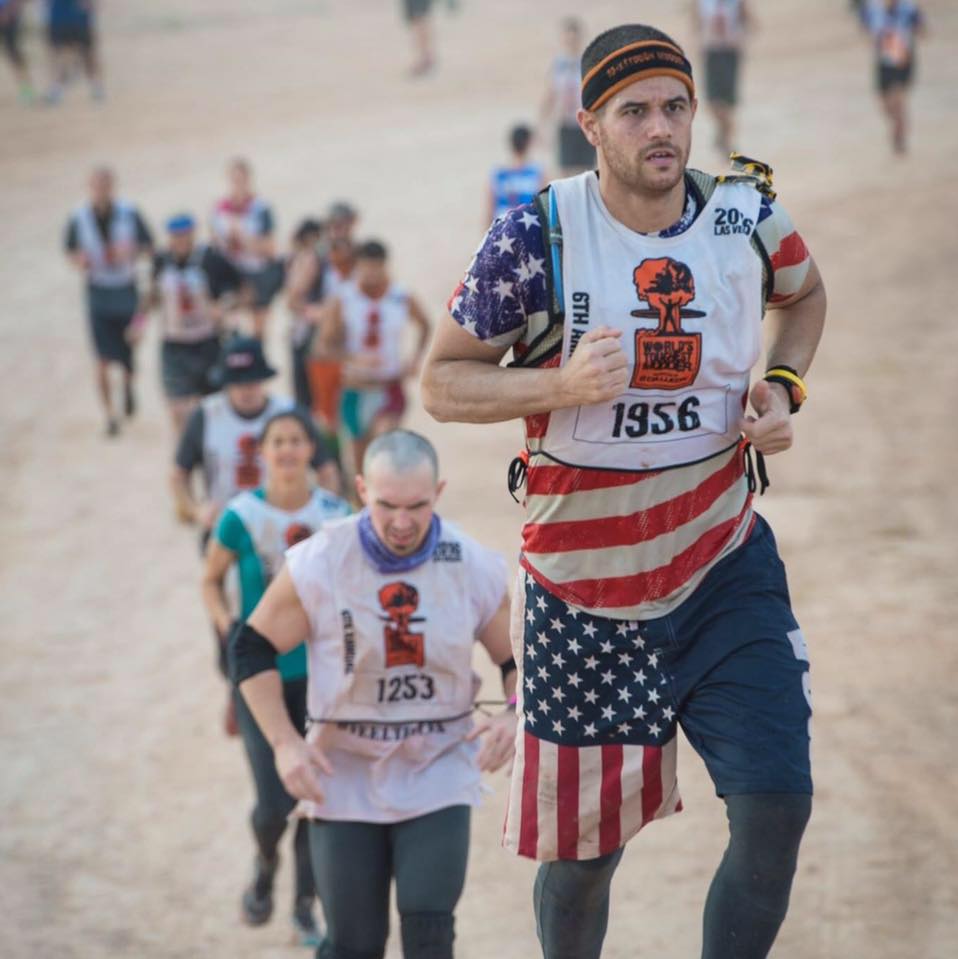 When Ian Panter decided to go to Tough Mudder Philadelphia he had a crazy weekend planned in late May.  Saturday Tough Mudder Philly then finish it off with the 8 hour Toughest Mudder that night.  Unfortunately, the weekend didn't end as planned.  Leaving the Saturday morning venue after finishing Tough Mudder he was involved in a serious car accident putting him in a coma.  After being unresponsive for several days he eventually started communicating with hand gestures.  Since then he has continue to make slow progress getting a little better every day.
World's Toughest Mudder Community is known for helping each other.  Every year they do a fundraiser before World's Toughest Mudder.  Sometimes they donate to Wounded Warrior Project, sometimes St. Baldricks and other times a different charity.  When presented with an option this year, the choice was clear, it was time to support one of their own who had incurred serious medical bills over the last couple of months.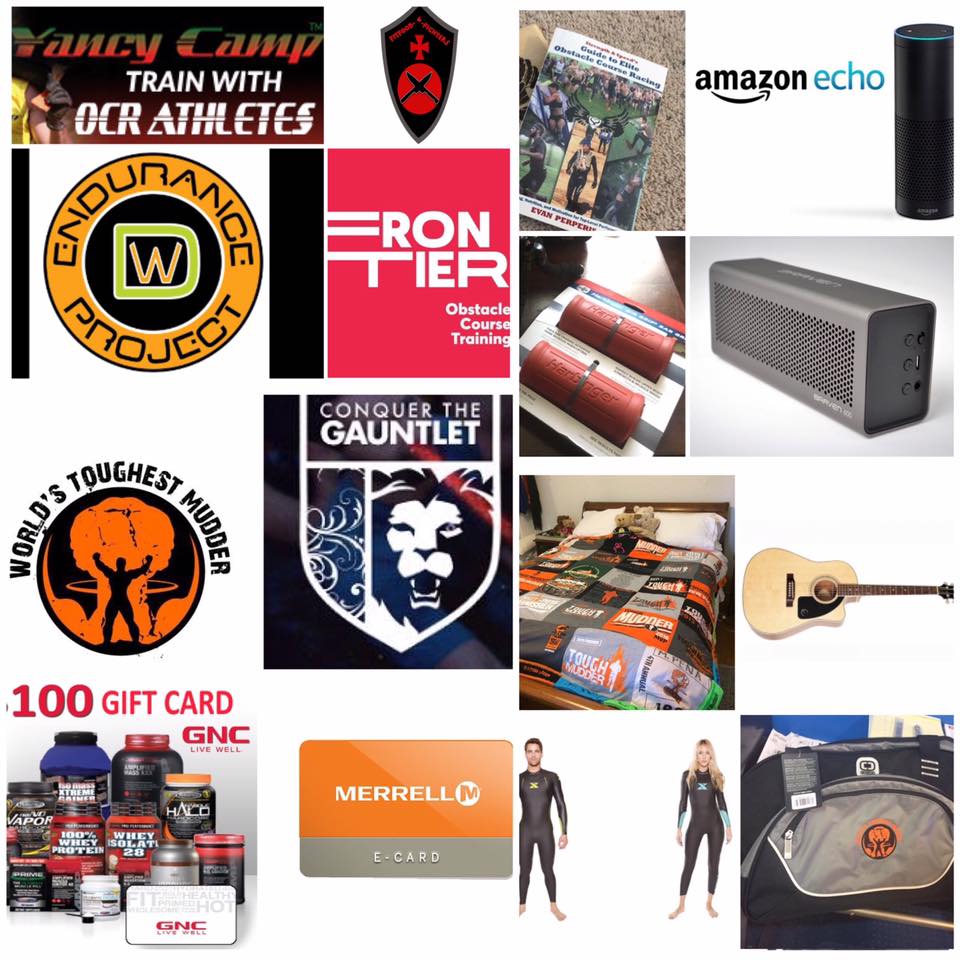 In the spirit of #OCRunited brands, athletes and friends from across the OCR world came together to donate an insane list of prizes.  Every $20 you donate gives you one entry into the raffle. Below is the full list of prizes along with who donated them:
-Xterra Wetsuit (Lucas Parker Rivera)
-Free race entry to any future CTG race (David Mainprize and Conquer The Gauntlet)
–Strength & Speed Guide to Elite OCR-two prizes ( Evan Perperis and Strength & Speed)
-Fat Bar training grips ( Conquer The Gauntlet Pro Team and Harbinger Fitness )
-2 Performance Athlete Nutrition Coaching for 3 months that starts mid August and takes goes through WTM. And 3 Sports Performance Fueling Events to be used for any event they want. http://www.fitfood-4-fighters.com/nutrition-coaching/ ( Ken Roberts and FitFood-4-Fighters)
-WTM duffel ( Charles Wong)
-Create OCR Quilt with your shirts ( Heather Y. Heaton)
– Yancy Camp – 1 year ( Yancy Culp)
– Endurance Project– 1 year training. Also local training if in area ( Dennis Wayne Welch)
-$100 Amazon Gift Card ( Auburn Ottis)
-WTM registration ( Barry Greer and family- Ian Panters family)
-$100 GNC Gift Card ( Jose M Vasquez and size large Salomon gaiters (Duane Boslet
-Amazon echo ( Kenny Ng)
-Braven Bluetooth speaker and Samsung Bluetooth headphones ( Jason Mohler)
-(2) $300 Merrell Gift Cards ( Sue Harvey Brown)
–Obstacle Course Training program by Ryan Atkins/ Jon Albon/ Matt Murphy OR Xterra Wetsuit- winners choice ( Daniel Stephens)
– Acoustic Epiphone Guitar with pickup ( Sherilyn Delves)
To enter the raffle donate money in $20 increments via paypal to WTM Community organizer Melissa.sharkbait@gmail.com  (Put your name in notes if you are using someone else's Paypal account).
Drawing will be done on August 6th at 9pm EST via Melissa Dugan's Facebook live feed.  Any prize can be donated to another person if desired.  Contact Melissa Dugan if you have any further questions.