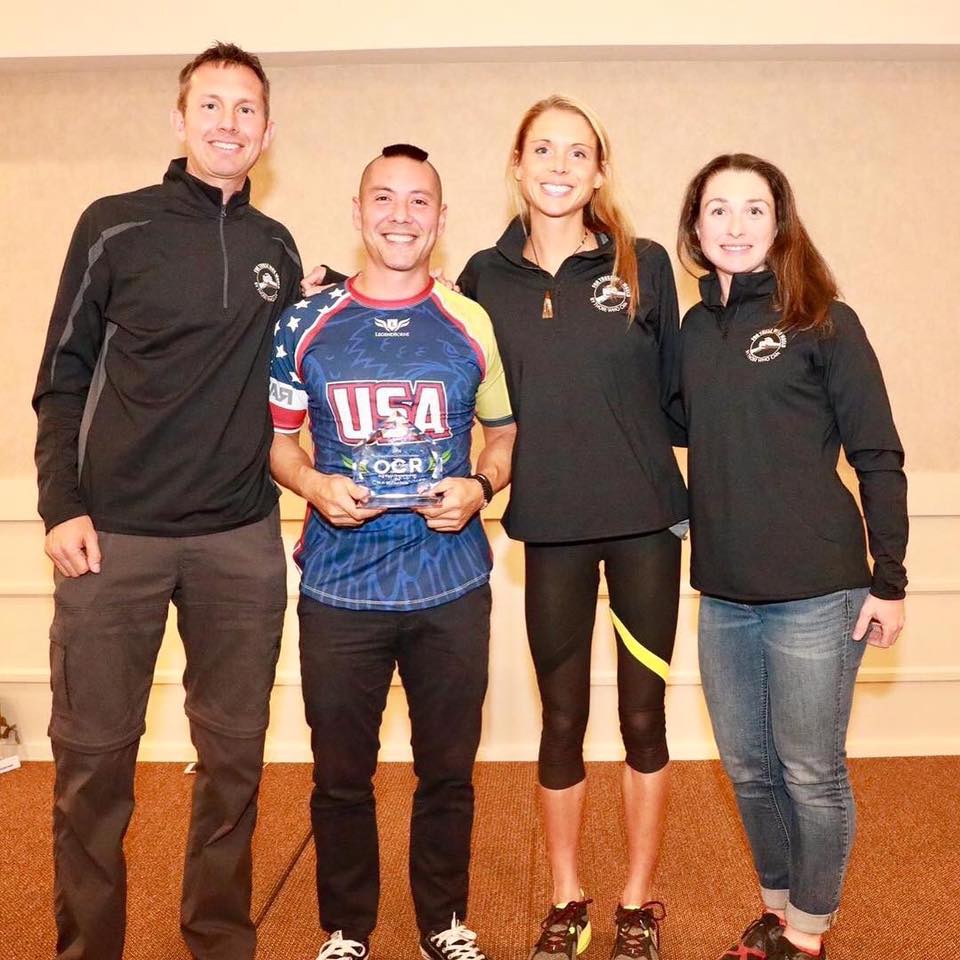 For Those Who Would opens the nomination process for the OCR Humanitarian Award.  For Those Who Would, a Richmond, Kentucky-based 501(c)(3) tax-exempt charity rooted in the obstacle racing community launched as an organization supporting individuals unable to participate in athletic and physical recreational activities due to debilitating injuries or chronic diseases.
"The OCR Humanitarian Award is given each year to someone in the obstacle racing community who is doing things to improve the lives of others through selfless, courageous, and compassionate acts. We present it not only to honor the winner, but also to inspire other obstacle racing athletes to pursue their own humanitarian efforts." – Jeff Cain, For Those Who Would President.
This is the third year of the award. 2017 For Those Who Would OCR Humanitarian Award honors an individual in the OCR Community who through his/her actions off the course unselfishly makes a positive difference in the lives of others. Last year, Allan Ajoy was presented the Humanitarian Award for his work he did in Ecuador and continued a commitment to helping others.  In 2015, the award was presented to Jesse Bruce for his work with homeless youths. Bruce who himself had a rocky past sees obstacle racing as a place for him to help lead others away from the dangerous path he once traveled.
Nominations are currently open and accepted through August 27, 2017. The process can be found on the For Those Who Would Website.
---
About the Humanitarian Award
Purpose
To recognize an individual(s) within the obstacle racing community who consistently exhibits humanitarian traits off the course.
Definition of a humanitarian:
• Gives of him/herself without expectation of compensation
• Embraces common moral decencies such as altruism, integrity, responsibility, and compassion
• Improves the lives of others through selfless, courageous, and compassionate acts
Eligibility
To be eligible for the award, the individual(s) must be part of the international OCR community and meet one of two criteria.*
1. Complete a minimum of 4 obstacle races between October 11, 2015, and October 13, 2016.
OR
2. Work within the OCR Industry (e.g., OCR course builder/director, OCR website designer, OCR writer, OCR apparel designer, OCR marketing specialist, etc…