What did you do this past weekend? Mike Amoriello started with the F. I. T. Challenge up in Connecticut. He brought his wife and two children along. Came home Saturday night after the race only to arise early Sunday morning and played a championship qualifying double-header. His team won 16-3 and 15-5. Mike's strong and consistent hitting, leadership, and encouragement helped the team surge past tough competition and brutally hot weather. His only comment afterward?
"I'm smoked." But he wasn't done yet.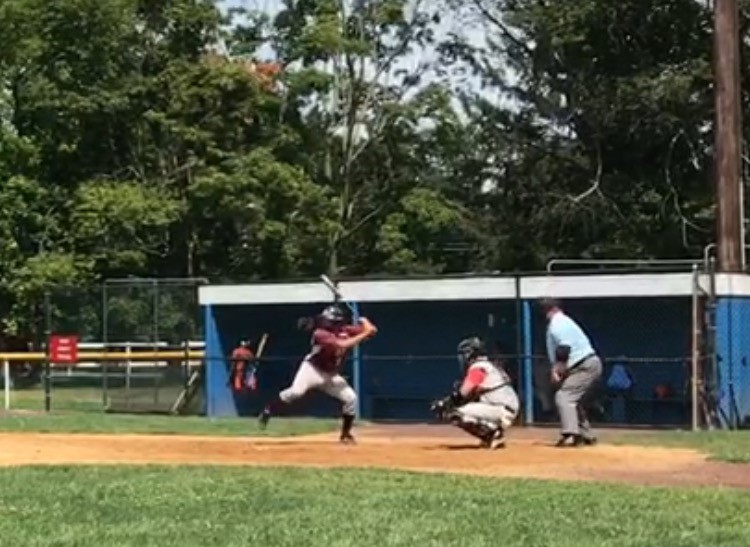 Next came the madness on Monday night.
Mike leads a fitness class every week at the Retro Fitness in Berlin, NJ. A crew of eight, including me, showed up for an hour of sweat. Here's what he said about it. "My goal as a leader in Fitness is to push people to the max. Get them to give their absolute best. Most of the platform workouts that I put together challenge the mind and the body. Building relationships with people you don't know. And that's what OCR is…."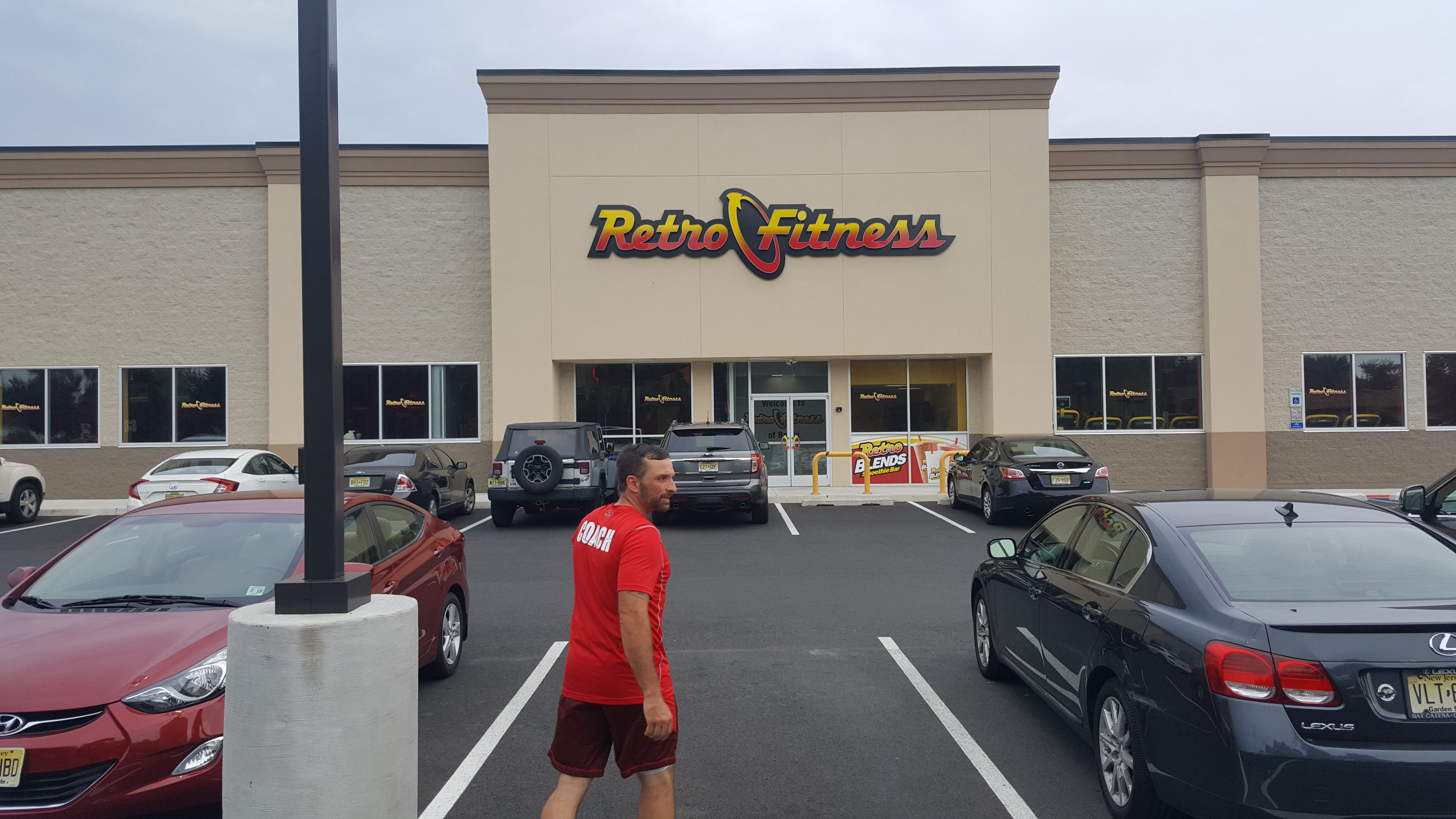 My memories exactly. Mike and I got together about six years ago and here's what I said about him back then. "So was Madness by Mike all it's cracked up to be? You've seen the promos, videos, stills, and testimonies. Now it's my turn. Mike showed me three new moves today. Killer moves. I took the most extreme he dished out. And I helped some other folks modify, form focus, and make incremental improvements they want and need. Mike said he can give me just about anything and I will try it. That was not always true. I started ABF very scared. Just ask my wife how tense I was. No more. The fear is gone. Because at the end, Mike and I teamed up just so we could push beyond the limit. That's when the fun, the adrenaline, the amazing rush comes and makes me glad I got up to work out this morning. Madness is what you make it in your own mind and everybody at ABF know what that is like. I love it. Thank you for letting me be a part of it."
Mike started the gig at Retro because he was different. Retro is a pretty good gym. Lots of iron and steel. A huge monkey bar setup with TRX on the side. A good-sized turf section. That's Mike's hangout. That's where the gym owner noticed this master's division elite OCR athlete doing stuff nobody else did. He asked Mike if he would like to teach a class, help people with fitness goals, nutrition, and team building.
"Team" is the key word. Throughout the workout last night, Mike continually encouraged us to help our teammates. We paired off and set to work. By rep 100 or so, some started to lost focus. Coach Mike helped us stay sharp. By rep 300 when everyone felt smoked, he encouraged us to push through. He told us to encourage one another because we weren't done yet. The shout outs and high fives started. Paired off individuals started turning into teammates. Mike was pleased.
It wasn't always this way. Turns out Mike and I are both heart attack survivors. I had two at age 26. He had one at age 28. His was way worse. He should not have lived. He was 100 pounds overweight. Poor nutrition and lifestyle habits. He struggled with depression. But he had something deep inside that helped him turn it all around. "My energy and passion comes within," he said.
I told him, "I can tell you have a ton of self-motivation. I definitely fed off your drive tonight. That's what I love about having someone to train with. Otherwise I do not push myself hard enough."
If you struggle with this sort of thing, Mike is the kind of guy you want to team up with. It comes natural to him. He ran with my training buddy last month for his first ever OCR at the Englishtown Bonefrog. That was a big encouragement for a newbie.
I was there once upon a time. New folks join the ranks of OCR all the time. The girls in our group last night were at all different levels of fitness with different goals. But they all had two things in common. They want to get fit. And whether they know it or not, they want to accomplish that with someone else. Someone who cares. Someone who's been on the journey. Because some of these girls started scared. OCR workouts looked intimidating. The madness of Mike Amoriello makes them possible, energizing, and building a spirit of both self- and team confidence.