Survival Run Canada is making its debut in Squamish, British Columbia this week. This is shaping up to be the longest and possibly most difficult Survival Run to date with a 36-hour cutoff this year for the event. Squamish is known as an adventure sports mecca, huge gnarly mountains, lakes, and climbing.
Survival Run is one of the most unique extreme endurance events in the world. The 100+ kilometer, 36-hour race, combines trail running, scrambling, swimming, and traditional cultural challenges unique to each location. For Survival Run Canada this year the race honors the long tradition of the Canadian timber and mining industry. Today we take a look at the top female racers to watch in the field.
Helene Dumais – Canada/USA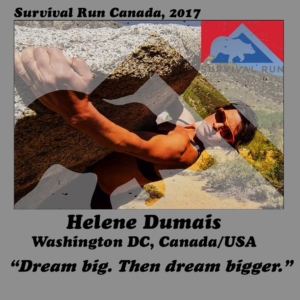 Helene Dumais is no stranger to Survival Run or endurance racing. She was the first woman to finish both Survival Run Nicaragua and Survival Run Australia. She backed both of those up with Devil's Double finish and Dingo's Double Finish (Completing both Survival Run and Ultras within a week). She was the first woman to run self-supported250-mile mile route of the Cross Florida Individual Time Trial 2015. She has over 26 podiums in the obstacle racing world. Her latest race she finished second in the 2017 Montana Spine Race Ultra.
Dumais will be one to watch in this race as she has the skills and the experience with Survival Run and ultra running.
Vanessa Gebhardt – Germany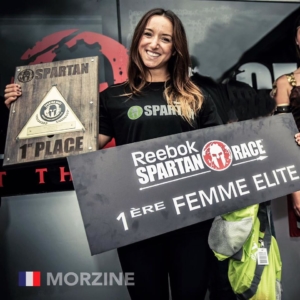 Vanessa Gebhardt is returning to Survival Run hungry for a finish this year. She was one of the last people cut from Survival Run Nicaragua in 2017 when she did not have enough wristbands to continue to the summit of the last peak before the finish line. Gebhardt has multiple Spartan Race Ultra Beast wins and podium finishes. She recently won the Spartan Race Ultra Beast in Morzine.
She is coming into the race strong after learning her weaknesses in Nicaragua and came to Squamish early to train on the terrain before the race with local and multiple Survival Run finisher Paul Romero.
Nicki Rehn – Australia/Canada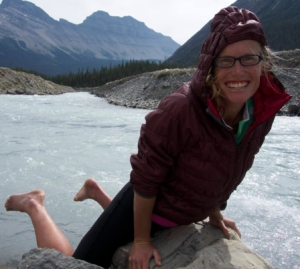 Nicki Rehn is coming to Survival Run Canada to take on her first Survival Run. However, her extensive racing background and resume set her up well for this race. She has raced Tor Des Geants 330 km Ultra in Italian Alps multiple times with a personal best of 115 hrs, 7th female in 2014. That year she was also the second place female in the Fat Dog 120 mile Ultra in British Columbia. She has multiple Barkley Marathons finishes. She is a Canadian Death Race 125 km finisher.
If that was not enough to set her up for this race she also has over 15 years of experience in the adventure racing arena. Rehn is a beast and although it is her first Survival Run she is set up well with her experience to do well in her first Survival Run Canada.
The race begins Friday morning at 5:30 am Pacific Time. Look for coverage on Fuego y Agua social media accounts and updates here on Mud Run Guide socials. Tomorrow we take a look at the top men to watch.